Costa Rica judge releases poachers hours after cops catch them with dozens of dead birds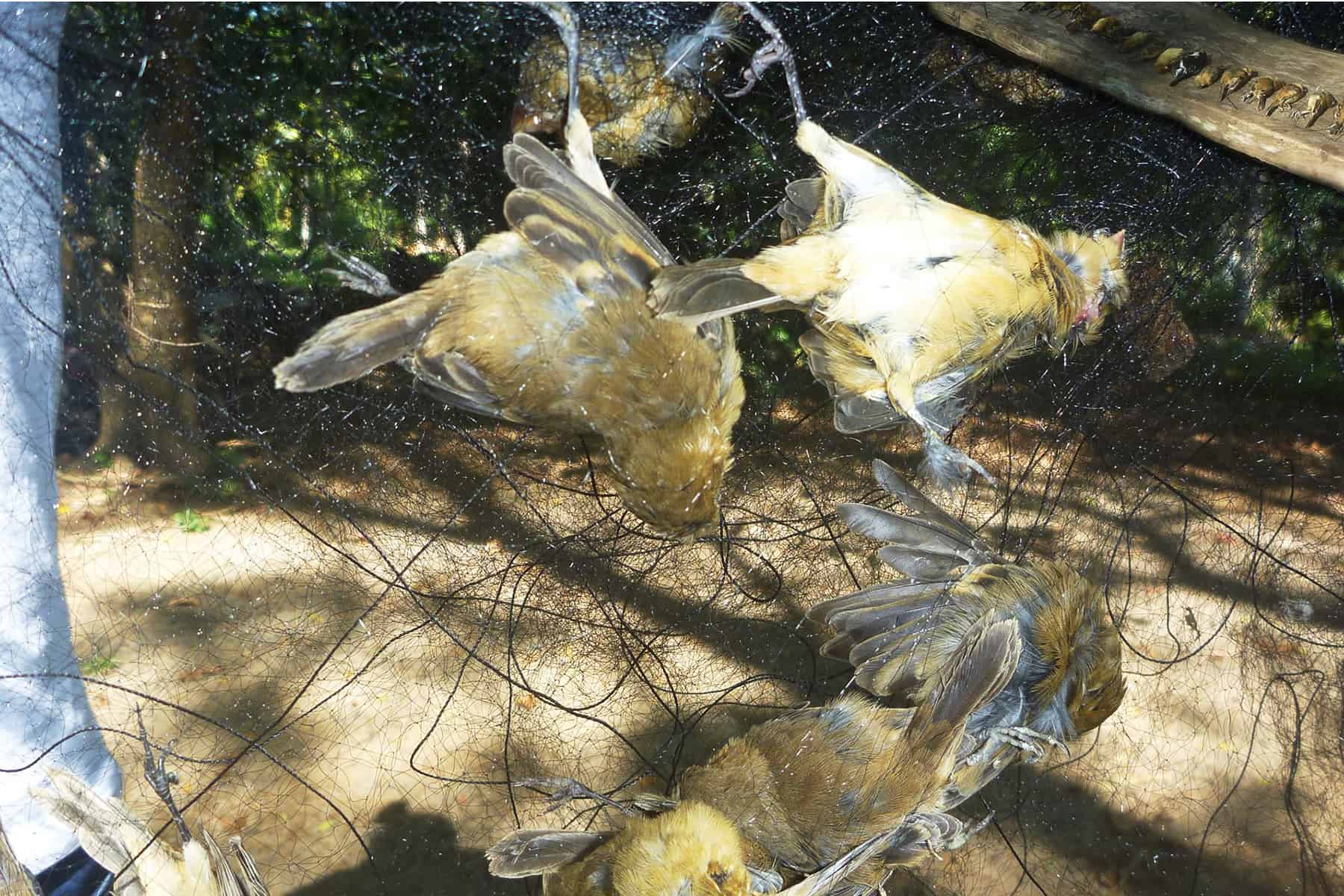 If police in Costa Rica catch you netting and killing dozens of birds in the wild, there's a good chance you'll fly free in a few hours. The birds, however, ain't so lucky.
That's what happened last Friday when National Police and Environment Ministry (MINAE) officials nabbed two poachers as they transported 62 birds they had netted and stolen from the wild in the central Pacific district of Montes de Oro, in Puntarenas.
Police Chief Swamy Flores Rodríguez, from the Montes de Oro precinct, said the department received a 911 call in the late afternoon about two men transporting birds in a vehicle on Route 1.
After locating the vehicle, officers discovered the birds inside bags in the back seat. Half of the birds already were dead by the time cops found them.
The officers coordinated with MINAE to take the surviving birds to El Manantial Macaw Sanctuary, a private animal rescue shelter nearby.
Shelter director Rodolfo Orozco said the birds, known here as setilleros, or seed-eating species, arrived in bad condition and were tangled in the nets.
"It was a very hard sight to witness," Orozco told The Tico Times. "It was shocking to see the birds trying to free themselves while in the net with the bodies of the dead ones," he said, adding that workers tried to free the birds as quickly as possible, but many were already dead and others were mutilated by the net.
The surviving 32 birds received medical care and hydration and were released shortly after, but Orozco said it is difficult to know with certainty if they would survive, because some were visibly affected by being trapped and stuffed inside bags for several hours.
The suspects were taken into custody at a flagrancy court in Puntarenas, where prosecutors filed charges against them for illegally transporting wildlife species, Capt. Flores said.
But both men were released hours later pending an environmental damage assessment from MINAE requested by Judge Hannia González, Flores said.
Costa Rica's Wildlife Law, approved in January 2013, prohibits hunting for sport and the trafficking of wildlife species. The law sets fines for sport hunters of up to ₡1.5 million ($3,000), and up to ₡900,000 ($1,800) for people caught trafficking wildlife species.
Costa Rica poaching: An ongoing business
Bird poachers often place translucent nets between trees so that birds can't see them and get caught. Rodolfo Orozco said poachers frequently enter areas in the central Pacific region to catch birds that they mostly sell to customers in the Central Valley.
This is the second time this year National Police have arrested bird poachers in that same area. On July 7, police officers confiscated another group of birds being transported by poachers in boxes inside two taxis, Orozco said.
"We know there are people who actually organize tours from other provinces such as San José and Cartago, specifically to come here and capture birds and other wildlife species," he added.
Watch a video of the birds that died from being trapped in nets, courtesy of Santuario de Lapas El Manantial.
Aves acesinadas por cazadores (Sporophila americana).

El 18 de diciembre del 2015, fueron decomisados por Fuerza Pública 60 setilleros en tránsito por las cercanías de Aranjuez de Puntarenas a personas inescrupulosas, sin respeto alguno por la vida de estas pequeñas aves que gozaban de su libertad en su ambiente natural y con esta acción destruyen la Belleza Escénica de Costa Rica y crean gran impacto al extraer una especie controladora de plagas.Para nosotros en el Santuario De Lapas El Manantial fue impactante, al ver un puñado de aves y unas que trataban de sobrevivir entre las ya fallecidas; tristemente, otras murieron en nuestras manos; revivimos algunas hidratándolas y bajándoles la temperatura para ser liberadas casi de inmediato. Venían algunas aun enredadas en las "redes niebla" que usan estas "personas" para cazarlas, lamentablemente la temperatura alrededor de las 12md era muy elevada y aunado a esto, la forma en que eran transportadas – cajas, redes, bolsas plásticas – terminaban sofocándolas, deshidratadas, lesionadas o amputadas… A pesar de nuestra desesperación por liberarlas de las redes, teníamos que concentrarnos en cortar las traslucidas cuerdas sin causar daño a tan frágiles aves… logramos rescatar el 50% … Sin la intervención inmediata de la dirección M.I.N.A.E Esparza y Fuerza Pública el porcentaje de sobrevivientes hubiese sido menor.Cuando vean un ave encerrada, – setillero, lora, lapa, etc – piensen en todas las aves que mueren en el proceso de captura y adaptación desde su ambiente natural hasta su destino final, "EL CORREDOR DE LAS CASAS DE ALGUNOS COSTARRICENSES". Denunciemos!! , llamen al 911.

Posted by Natuwa Santuario de Lapas on Saturday, December 19, 2015
You may be interested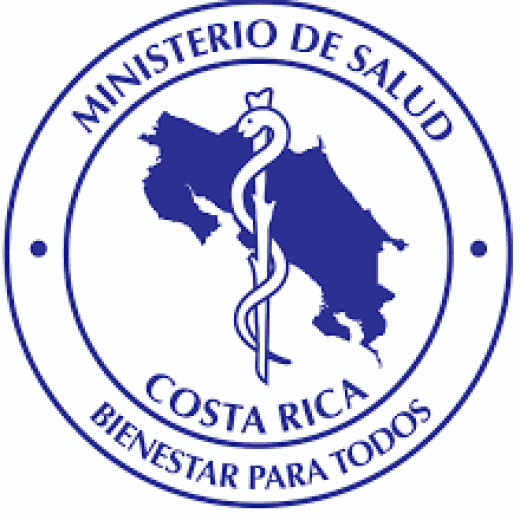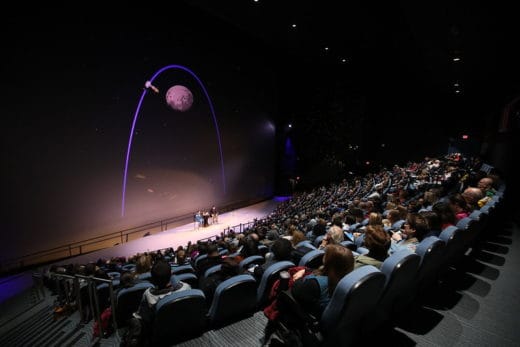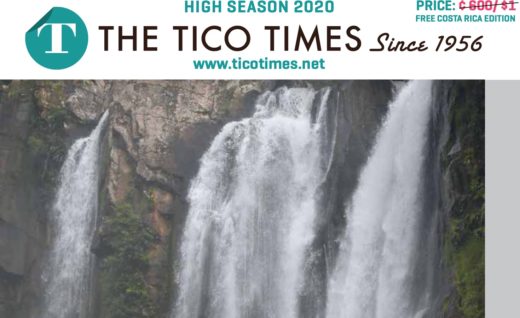 The Tico Times
5141 views
Our 2020 High Season Print Edition is here!
The Tico Times
-
February 26, 2020
The Tico Times 2020 high season print edition is here! Our latest print edition is now being distributed nationwide. Pick…