UPDATE, Friday, Dec. 18, 8 p.m.
Following the failure of Central America leaders to reach a deal Friday on Costa Rica's Cuban migrant crisis, Costa Rican officials announced the country would no longer issue temporary transit visas for Cubans entering the country on their journey north to the United States.
"Don't come here," President Luis Guillermo Solís said, "because you're not going to be able to pass," Noticias Monumental tweeted Friday night.
.@luisguillermosr: quiero hacer una nueva excitativa a los migrantes, no vengan porque no pueden pasar y eso no es cosa del Gobierno #NM935

— Noticias Monumental (@MonumentalCR) December 19, 2015
Officials said Costa Rica has issued 6,000 visas to Cuban migrants since the crisis began in November. As of Friday night, additional Cuban migrants attempting to enter Costa Rica in the future would be turned away by authorities, Solís said.
A partir de la lista de cubanos al día de hoy, será el último grupo que contarán con visado costarricense. No se darán más visas.

— Luis Guillermo Solís (@luisguillermosr) December 19, 2015
Costa Rica also said Friday it was suspending political participation in the Central American Integration System (SICA), a regional body meant to resolve disputes between member states.
President Solís announced the decision at a news conference in San José after returning from a SICA summit in El Salvador that failed to agree a solution for the U.S.-bound Cuban migrants stuck in Costa Rica.
Costa Rica was not fully withdrawing from SICA, however, and would continue to participate in its economic aspects, he said.
Esperábamos de #CumbreSICA una respuesta oportuna y adecuada, no excusas. Un Sistema funcional siempre para buenas y malas situaciones.

— Luis Guillermo Solís (@luisguillermosr) December 19, 2015
Watch the full Friday evening press conference with President Solís and Foreign Minister Manuel González, in Spanish:
Original story continues here:
SAN SALVADOR – A summit of Central American leaders in El Salvador on Friday failed to break a regional impasse over the fate of 5,000 U.S.-bound Cuban migrants blocked in Costa Rica for weeks.
"There was no solution at this summit to the problem with the Cuban migrants. There was no consensus over what should be done — each country has its own point of view on the matter," Nicaragua's deputy foreign minister, Denis Moncada, told AFP.
He added that his country's view was that the United States should step in to offer a solution.
The Cubans — another 1,200 of whom are also stranded in Panama — have been left in limbo for a month, since Nicaragua closed its border to them on Nov. 15 and posted soldiers and police to ensure none slipped in.
The migrants are the tail end of a stream of Cubans leaving their island in a bid to reach the United States, driven by a fear that thawing Washington-Havana ties might put an end to a Cold War-era U.S. policy of accepting Cubans who step foot on U.S. soil.
See: Cuban migrants spend a month in camps as regional leaders fail to reach solution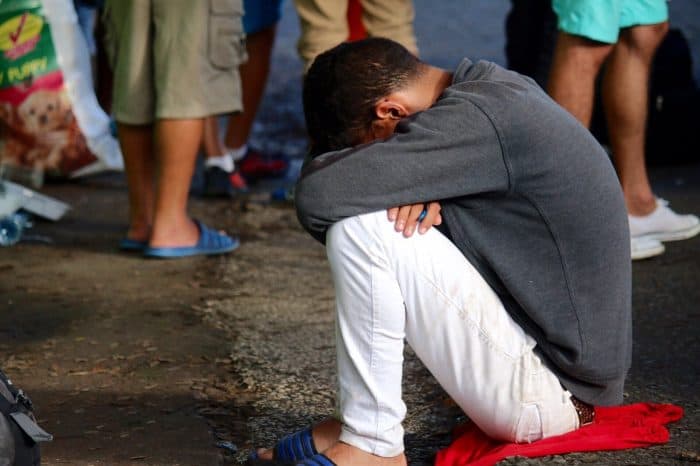 No consensus at Central America summit
That stream spiked higher this year, before Ecuador ended its visa-free entry for Cubans this month. That shut the door on their principal entry point to mainland Latin America before an overland slog through Central America and Mexico to the U.S. border.
Costa Rica, which in November dismantled a human-smuggling ring the Cubans had been relying on, has been trying in vain to get other Central American states to take in the migrants and let them continue their journey.
Nicaragua, though, has been steadfast in refusing them in.
Its stance spoke to longstanding tensions with Costa Rica over border disputes, one of which was this week ruled in Costa Rica's favor by the International Court of Justice. Nicaragua's alliance with Cuba's government is also seen as a factor.
Nicaragua's deputy foreign minister said Costa Rican President Luis Guillermo Solís held bilateral meetings Friday with counterparts and Nicaragua's official handling the issue, but no agreement was found.
"Nicaragua has given its position in the matter: that the situation should be resolved not by Central America but by the United States since it is the one that has prompted many Cubans to want to try to get to it," Moncada said.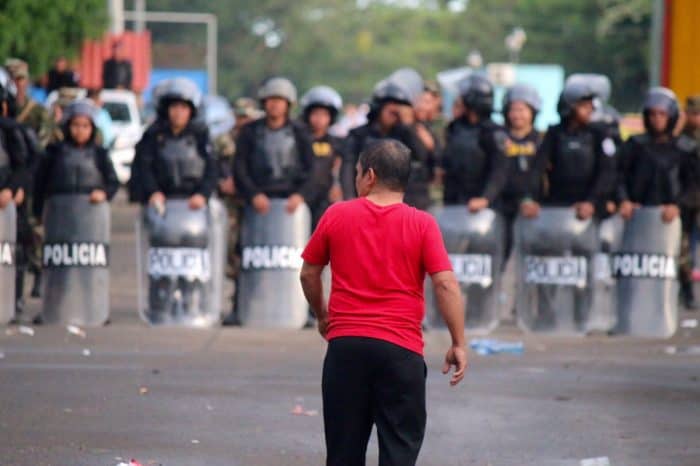 Costa Rica frustrated
In a sign of Costa Rica's frustration, Solis left the summit before its close without making a promised speech on the Cuban migrant issue.
Nicaragua's government issued a statement to reporters after the summit that "demands that the United States find a solution for the immediate and safe transfer to its territory of the thousands of Cubans blocked on this dangerous transit route."
Several of the other countries represented at the summit, which included host El Salvador, Guatemala, Panama, Belize and the Dominican Republic, called for a solution, but offered nothing concrete beyond insisting a consensus was needed.
The thousands of Cubans are being put up in schools and tents in northern Costa Rica, near the Nicaraguan border, waiting for their chance to continue their odyssey north.
Solís was set to address reporters in Costa Rica on Friday night.
Follow wordpress-257819-2837440.cloudwaysapps.com for updates.