Mourners gathered Friday evening and Saturday morning to pay their last respects to Gerardo Cruz, the 22-year-old Costa Rican man who became a national hero for his stance against street harassment of women. Cruz died from a heart attack Thursday, six weeks after he was stabbed twice by assailants near his home.
A wake for Cruz was held at the Jardines del Recuerdo Funeral Home in Desamaparados, just south of San José, on Friday evening. On Saturday morning, around 100 mourners accompanied the casket from Desamparados to Tres Ríos, where Cruz was buried.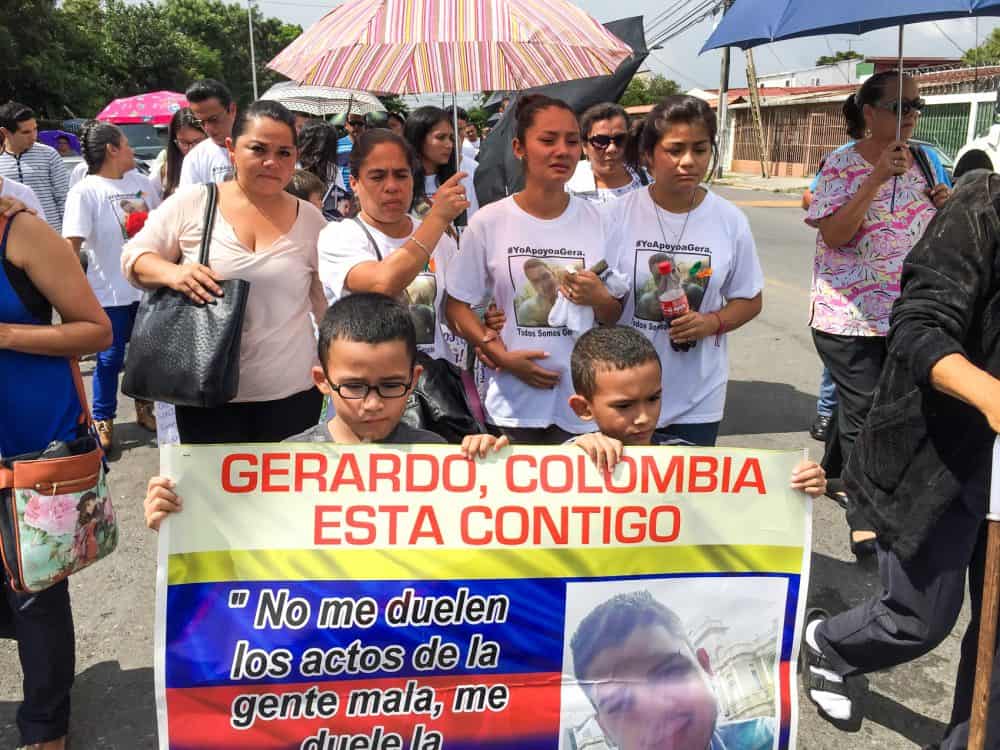 Cruz became the center of a national discussion about catcalling and sexual harassment of women in public places after he posted a video to his Facebook page of him confronting a man who allegedly tried to film up a woman's skirt in San José. The video went viral, and after Cruz was brutally attacked on Oct. 7 on his way to a media interview about his action, people assumed it was retaliation.
Police have said they don't think the two incidents are related, and that Cruz was the victim of a violent robbery.
Nevertheless, Cruz's story inspired several marches and a movement to criminalize street harassment.
Since the attack on Cruz, his parents and other family members have largely focused on Cruz's recovery. They have urged authorities to find the perpetrators, whatever their motives.
"Everybody is innocent until proven otherwise, and there is no evidence that can relate Gerardo's death with the video he made," Cruz's uncle Allan Soto said on Saturday. "But such a big coincidence has the whole family thinking."
Cruz's mother, Ana Patricia Barquero, said, "The person who killed my son is in the streets and we are not going to rest until the police find him, we don't care if it's related to the video or not."