Five Costa Rican boutique hotels, from Hacienda La Isla in Guapiles, about an hour's drive northeast of San José, to the Ylang Ylang Beach Resort on the Pacific coast near Montezuma, have banded together to promote their properties online to eco-friendly tourists hoping to "do something different" on their next vacation.
The Green Circle Experience, conceived two years ago by Dutch agronomist-turned-tour operator Ed Smit and his wife, Renée Snijders, capitalizes on the growing number of Europeans and Americans seeking sustainable, "off the beaten track" rather than mass-market tourism.
"Nobody in Costa Rica is doing what we're doing, as far as I know: working with five hotels and promoting themselves in an organized tour abroad," said Snijders, who with her husband runs Green Circle from their home office in San Ramón de Tres Ríos.
"Most tours just bring you to the most important national parks. We want to show action and sustainability in an extraordinary way," said Smit. "That's why we don't take people to Manuel Antonio, Tamarindo or Monteverde. Instead, we go to places like Boca Tapada, Manzanillo and Pavones. We have personal contacts with each supplier and each client."
Green Circle is a 14-day itinerary that begins at San Jose's Hotel Grano de Oro — a recently renovated 40-room Victorian-era hotel just off Paseo Colón — and includes stays at four other properties — two nights at Hacienda La Isla; three at Maquenque Eco Lodge at Boca Tapada; three at Rancho Margot near Arenal, and three at Ylang Ylang — before returning to Grano de Oro for the final night.
The entire package costs $1,875 per person, double-occupancy, and includes a rental car, all breakfasts, some dinners and half a dozen guided excursions ranging from yoga classes to jungle tours. Renting a car is absolutely necessary, according to Smit, "because public transportation in Costa Rica is difficult."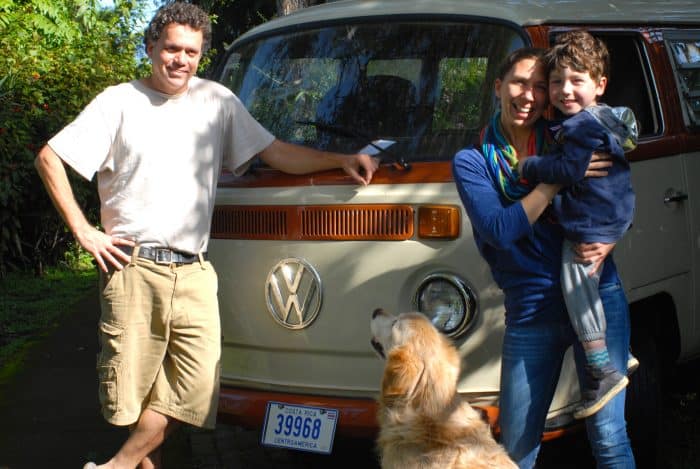 Smit, 46, was born and raised in the Netherlands but lived in Egypt, Israel, Curaçao and Spain before settling down in Costa Rica; he came here in 2002 as a distributor with Koppert Biological Systems, a producer of biological pest control technologies. Renée worked as a translator in China from 2002 to 2009. The two got married at Rancho Margot, which they call "the most sustainable hotel in Costa Rica."
Smit, who says he's brought 400 to 500 tourists to Costa Rica so far this year, said the Green Circle concept began almost by accident in September 2013.
"We met the hotel owners at Hacienda La Isla and asked everybody to tell their stories. The point was to share experiences and get together," he recalled. "But it appeared there was another purpose to what everybody was doing. None of these hotels started out intending to make big profits. That was not their primary goal."
For example, he said, the Canadian couple that owns Grano de Oro helps girls who have been sexually abused. Their charity, Casa Luz, currently cares for 20 women and their children; it's financed through hotel proceeds and private donations. And the 14-room Hacienda La Isla in Sarapiquí has strong connections to indigenous culture, thanks to its Belgian owner, Jean Pierre Knockaert — an anthropologist who built an on-site museum dedicated to Costa Rica's indigenous cultures.
And the owner of Rancho Margot, Juan Sostheim, is a Chilean-born businessman who introduced the Burger King franchise to Europe in the 1970s and owned a chemical factory in the Netherlands.
"Everybody has a vision of how they'd like to contribute to a better world. People come here and say they've never seen anything like this," he said. "They leave inspired."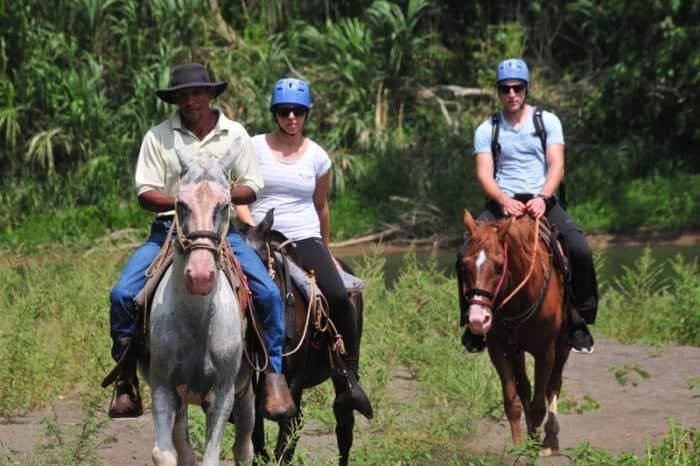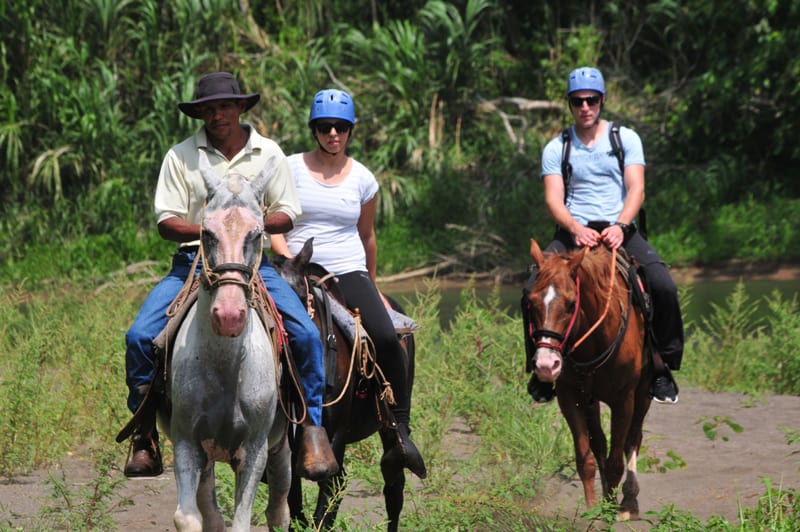 The Green Circle got a big boost earlier this year, when National Geographic Traveler magazine featured the concept in its Dutch language online edition.
Juan José Estrada is marketing manager at Maquenque Eco Lodge, which has 14 rooms and is in the process of building four unique tree houses — soon to become the resort's star attraction.
"This hotel was created to protect the flora and fauna of the Boca Tapada area, to work in the most sustainable way and to give new job opportunities for local residents," Estrada told us. "For us, Green Circle has been a great platform to increase guest arrivals. We believe strongly in the program and hope that it will lead to even better results."
Likewise, Emma Iacono is a Minnesota-born transplant who, with her Costa Rican husband, manages the 22-room Ylang Ylang Beach Resort on the southern tip of Costa Rica's Nicoya Peninsula. She said average rates in high season range from $180 to $350 a night including breakfast and dinner.
Green Circle tourists, she said, "come from families that are obviously interested in environmentally friendly experiences" and enjoy such things as garden tours, where her mother-in-law talks about meditation and the property's various eco-friendly initiatives — including solar-heated air-conditioning and organic composting.
So far, said Iacono, Green Circle hasn't exactly flooded her resort with tourists. But, she said, "It's just starting, and I think it has the potential to bring us a lot of business."