Not to be outdone by its cousin to the west, Turrialba Volcano has been steaming — literally — after the attention Arenal Volcano got for releasing smoke-like vapor in recent days. The Volcanological and Seismological Observatory of Costa Rica (OVSICORI) reported Wednesday that the same phenomenon that attracted attention to Arenal, which has been largely quiet for several years now, was at work in the crater of Turrialba Volcano.
The smoking crater is, in fact, rain water turned into steam by geothermal heat from the interior of the colossus, according to a statement from OVSICORI. Heavy rains falling on the volcano during the last several days seep into the volcano and escape out the volcano as steam in fumarole-like plumes. Turrialba is still under observation, but this recent steam does not mark a change in the volcano's activity, experts say.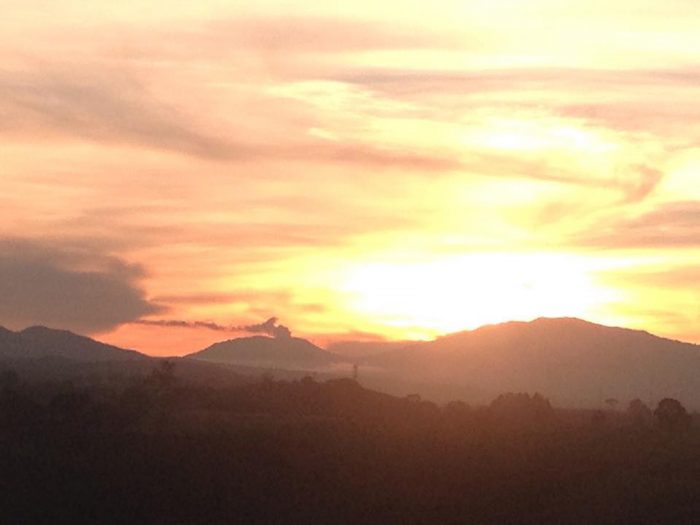 The same effect was observed at Arenal Volcano recently. Arenal is still considered active but has fallen into what scientists expect to be a long slumber. For five years, since its dramatic eruptions stopped in 2010, OVSICORI has not registered any magmatic gasses or internal seismic activity at Arenal.
Turrialba Volcano, on the other hand, has been much more active lately. A rash of ash eruptions blanketed the surrounding countryside and reached San José and beyond earlier this year. Civil aviation authorities even closed the country's main airport, Juan Santamaría International Airport, several times because of ash in the air and on the runway.