The number of tourists visiting Bhutan — an isolated mountain kingdom in the Himalayas — jumped by 49.9 percent from 1999 to 2013, while tourism to much more accessible Costa Rica rose by only 6 percent over the same period.
And visitors to New Zealand shelled out an average $2,615 on vacation in 2013 — almost twice the $1,390 they spent in 1999 — while per-capita tourism expenditures by foreigners visiting Costa Rica remained flat at $1,065 during those same years.
These are among the lackluster conclusions of a comprehensive tourism study issued last month by the Central American Institute of Business Administration (INCAE) and its Latin American Center for Competitiveness and Sustainable Development.
Arturo Condo, former rector of the Harvard-affiliated business school, spoke at the Planet, People, Peace (P3) sustainable tourism conference held Sept. 23-25 at San José's Children's Museum.
Condo said per-capita daily expenditures by tourists have actually declined — from $88 in 1999 to $81 in 2013 — as the average length of their visit grew by one day.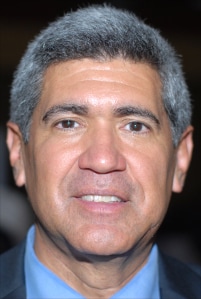 "In the past 10 years, New Zealand has almost doubled its per-capita tourism expenditures," he said. "The average tourist who comes to Costa Rica spends 13.1 days, which is good as long as they spend money. But you don't want to increase their stay in a way that's not valuable for the country."
He added: "Things aren't worse than before, but they haven't gotten better."
INCAE, considered the best business school in Latin America, has its Costa Rican campus in La Garita, northwest of San José in Alajuela province; it has another campus in Nicaragua, where the school was founded in 1967.
Speaking to The Tico Times, Condo — who headed INCAE from 2007 until just over two months ago — said that New Zealand and Costa Rica had similar-sized tourist industries in the 1970s. Since then, however, the twin-island Pacific nation of 4.2 million has pulled way ahead of Costa Rica, despite its distance and the much higher airfares needed for Europeans and North American adventure travelers to get there.
According to INCAE figures, tourism in 2013 represented 4.6 percent of Costa Rica's GDP and accounted for 3.5 percent of total investment in the country. Tourism also employs 241,500 Costa Ricans, some 95,500 of them directly.
"There is tension here between the segment of tourism that wants to see more sun and beach resorts — without added value — and the segment that says 'no, we want to preserve the natural environment,'" Condo noted. "The tension has always been there."
In 2014, the country received 2.53 million visitors, with numbers rising every year since 2005 (when arrivals stood at 1.68 million) with the exception of 2009, due to the worldwide financial crisis.
Have you read our Travel section yet?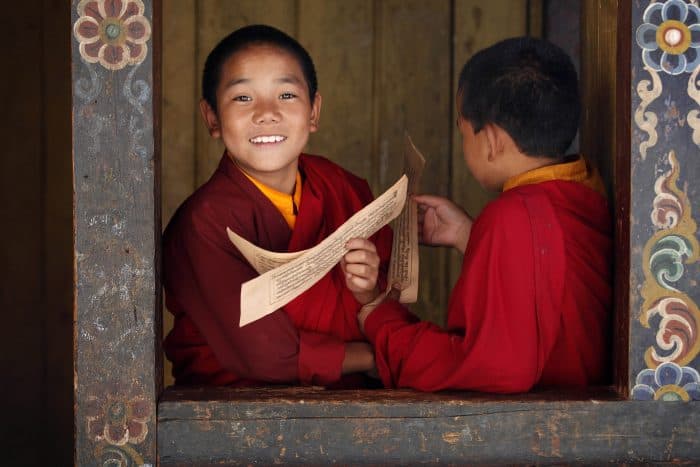 Costa Rica's biggest rivals in general tourism aren't other Latin American nations but rather Bhutan, Thailand, Australia, New Zealand, Japan, India, Iceland and Cambodia, in that order. But when it comes to adventure tourism, only New Zealand outranks Costa Rica — which itself outranks Nepal, Peru and half a dozen other countries.
And in the category of nature tourism, Costa Rica comes out on top — ahead of Iceland, New Zealand, Bhutan, Australia, Namibia, Ecuador, Brazil, Canada and Kenya.
Yet its 6 percent growth in overall tourism arrivals between 1999 and 2004 is not impressive when compared with that of Nicaragua (7.2 percent); Bolivia (7.4 percent); Panama (8.4 percent), Peru (10.3 percent) or Iceland (13.1 percent).
None of these destinations comes close to Bhutan, a Buddhist kingdom of 770,000 people that until 1999 didn't even have television. In 1974, only 287 tourists visited Bhutan; 40 years later, annual arrivals had climbed to 133,480.
Interestingly, tourists who visit Panama spend only 3.7 days on average, but spend $2,000 apiece — or $540 a day — while there, largely on duty-free purchases at the Colón Free Zone. In Iceland, tourists stay for only 2.8 days but spend an average $1,312 while there.
On the other hand, per-capita expenditures of tourists visiting Costa Rica still exceed those of Peru ($951), Bhutan ($733); Bolivia ($698), Namibia ($504) and Nicaragua ($339). Comparable figures for Ecuador and Guatemala — often cited as Costa Rica's competitors in the adventure travel market — were not included in the INCAE study.
"Our mission is to promote sustainable development in this region," said Condo, asked about tourism promotion policies by the current Tourism Ministry under President Luis Guillermo Solís. "We have not worked closely with this government. I think they're well intentioned, but I don't think they're well organized. They continue to do what they've always done. What we need is to create a more explicit, higher value-added strategy for the future."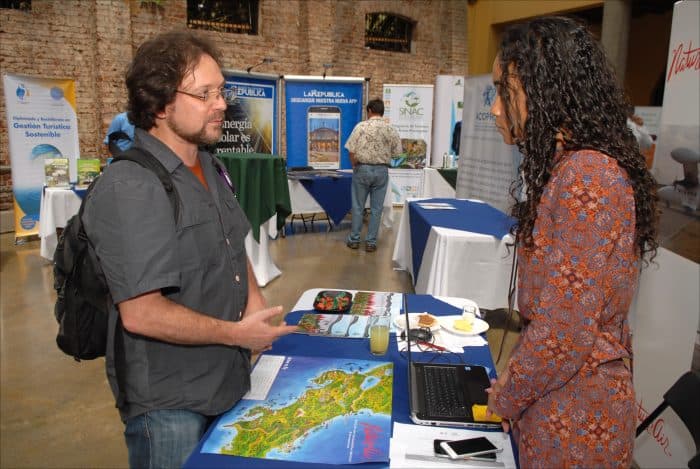 Specifically, Condo called for tax incentives to promote tourism in areas such as Liberia, the capital of the northwestern province of Guanacaste, along Costa Rica's Pacific coast, where commodities like water are scarce.
"There are market-based ways where you can promote one higher-segment value over others," he said. "And that I don't see happening."
Alejandro Castro, marketing director at the Costa Rican Tourism Board (ICT), says there's no reason his country shouldn't be able to compete against rivals in the ecotourism market like Australia and New Zealand.
"You could go to many countries that offer lots of things to do, but you'd need to fly two or three hours to travel between places," he told us. "Costa Rica has it all in a very small area. That's one of our competitive advantages."
Castro added that last month's P3 conference attracted 340 industry professionals.
"Certain initiatives will come out of it, since we had public and private leaders thinking together," Castro said, adding that he hopes 1,000 people will come to the next P3 conference, set for October 2017. "I think the biggest challenge for us is climate change. As temperatures rise, we're going to have bugs in places we didn't have. We need to make sure our tour guides and tourists know that. Also some species may not make it. That's our key challenge at this point, and in this regard, P3 was an eye-opener."
Related: Nature Air chooses seven winners in contest to design plane tails