One year ago, Costa Rica's men's national team sent shockwaves through the soccer world with its historic run in Brazil. Now barely a ripple remains as the Ticos limp into the 2015 Gold Cup winless under new head coach Paulo Wanchope.
A Costa Rican side that boasted a stingy defense in that miraculous World Cup performance has been unrecognizable ever since, and mounting injuries force a new group of players into the spotlight at the Confederation of North, Central American and Caribbean Association Football (CONCACAF) championships.
Keylor Navas, Costa Rica's top player and arguably the top goalkeeper in the world, is ruled out with a hamstring injury. Backup Esteban Alvarado will start in place of the reigning CONCACAF player of the year, though he may be held out of the first game against Jamaica after suffering inflammation in his foot.
Alvarado is one of a few key players who was not even on the World Cup roster that Wanchope now must rely upon to top Mexico and the United States. Though technically Costa Rica remains the top team in CONCACAF according to FIFA's official rankings, the association's polls are traditionally unreliable. So while Mexico and the U.S. might fall behind Costa Rica in FIFA's eyes, both enter the Gold Cup as co-favorites over "La Sele," which is unanimously picked to finish third.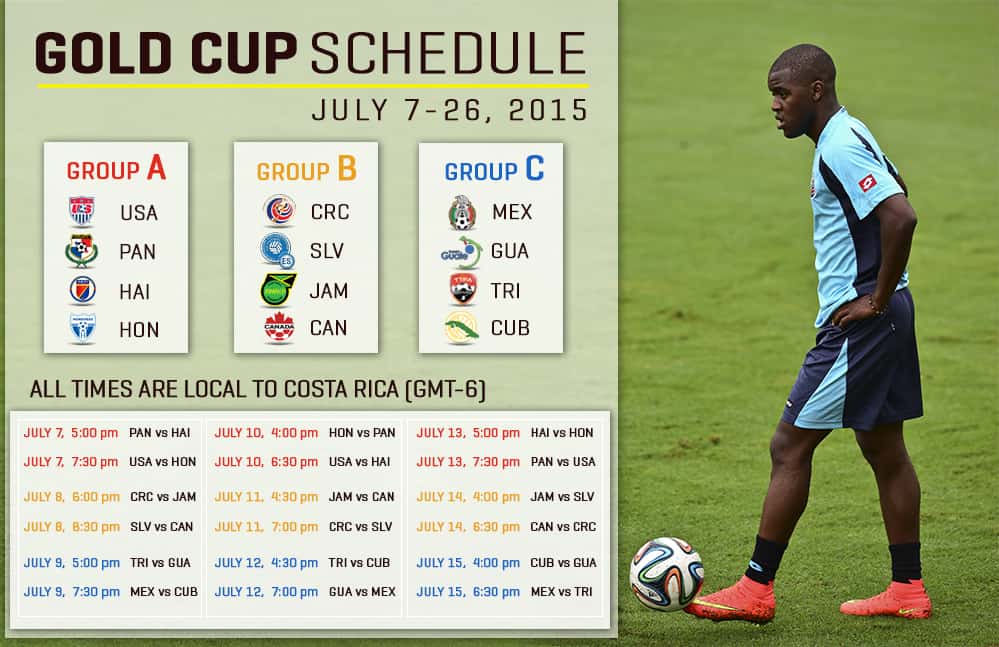 Jürgen Klinsmann's U.S. side is riding an impressive streak heading into the tournament that begins Tuesday in Dallas, Texas. Recent wins over World No. 1 Germany and World Cup bronze medalist Holland have the U.S. soaring. If the host nation doesn't suffer any setbacks in the midfield, which was a sore spot in Brazil, it will likely repeat as Gold Cup champion.
And despite starting out in what looks to be the tournament's toughest group alongside 2013 runner-up Panama, Honduras, and Haiti, Klinsmann's squad should have no problem advancing to the knockout stage.
For Mexico, who tied with Costa Rica in last week's friendly, the major concerns hover over a shaky backline. Though Guillermo Ochoa is a world-class goalkeeper, one man can only take on so much when he's being sprayed with a constant barrage of shots on goal.
Plus, news that Navas' Real Madrid teammate Javier "Chicharito" Hernández will also be out of the tournament with injury does not help the cause. The absence of Mexico's all-time leading goal scorer leaves a normally potent offense with some big, golden boots to fill at striker.
Though the three kings of the region are getting all the attention, the sleepers here are Honduras and Panama. The latter lost 1-0 to the United States in the last Gold Cup and Jaime Penedo, who was recognized as the tournament's top goalie, remains a very good keeper that can erase any strategic mistakes.
Honduras, the fourth CONCACAF team to make the 2014 World Cup, didn't come away with any points in group play in Brazil, but they have looked largely improved in the past few months. Los Catrachos are led by a familiar name in Jorge Luis Pinto, the former Costa Rican head man who left La Sele once Costa Rican Football Federation (Fedefutbol) president Eduardo Li refused to renegotiate Pinto's contract following the World Cup performance.
Pinto's team opens with the U.S. on Tuesday in what should be a telling match for one of the tournament's biggest wild cards. And don't think the stage is too big for tiny Honduras, who has made it to the semifinals in each of the past three Gold Cups and beat the U.S. the last time the two countries played in October.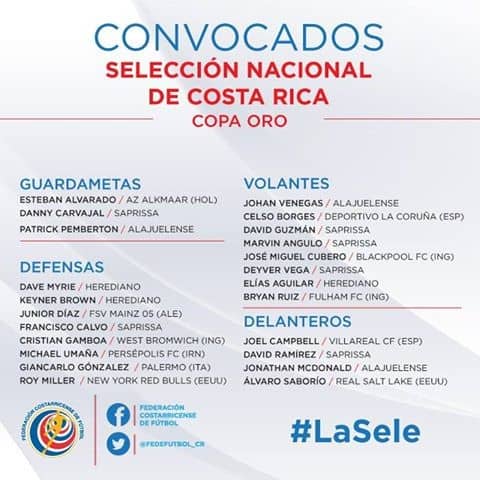 But if Pinto's successor is to mount any momentum for Costa Rica, it must begin at the Gold Cup. Though he's coached just five games with the international team, Wanchope is starting to hear the same murmurs that Diego Maradona or hockey legend Wayne Gretzky heard: "Great player. Bad coach."
The 38-year-old former striker has been criticized for his inability to instill the same defensive intensity that Costa Rica had under Pinto. The disappointing 2-2 draw with Mexico was a golden opportunity to get the wheels rolling, but the cart crumbled in the second half as the Ticos nearly lost a game they fully controlled for the first 45 minutes.
A front with captain Bryan Ruiz, cap-leader Álvaro Saborío and striker Joel Campbell give Costa Rica some legitimate scoring threats. But a layer of questions stack up behind them. In midfield, the only proven commodity is Celso Borges. Although, Johan Venegas has shown promise with goals in Costa Rica's last two outings against Mexico and Spain.
The defense, which has vanished for large chunks of time in 2015, needs Giancarlo González and Michael Umaña to rediscover last year's form.
They may have gone further than any other team in the region in the World Cup, but recent tumbles leave the Ticos coming into their next major tournament with a massive climb ahead of them.
La Sele will look to win its first CONCACAF Gold Cup since 1989 as it begins play with Jamaica on Wednesday in Los Angeles, California at 6 p.m. Costa Rica time. The Jamaicans were one of the two CONCACAF guests in the Copa América, where they went winless with three straight 1-0 losses to Argentina, Uruguay, and Paraguay.