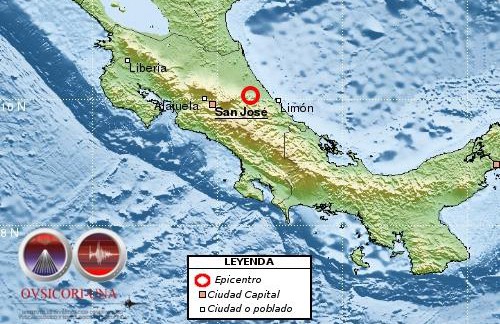 A magnitude-4.4 earthquake shook the Caribbean slope city of Siquirres on Thursday at 12:43 p.m., OVISCORI reported via Twitter.
The quake's epicenter was 8.2 kilometers southeast of the city of Siquirres at a depth of 9 km.
The temblor could be felt across Limón, Cartago, northern Heredia and the southern end of San José province, according to intensity reports from the Seismic Engineering Laboratory.
There were no reports of damage or injuries.