Declaran alerta roja por derrame de nitrato de amonio en el estero de Puntarenas. http://t.co/8GsrlFrhyr #TN7 pic.twitter.com/9SHlUUTXbK

— Telenoticias (@Telenoticias7) May 3, 2015
UPDATE, Sunday, May 3 at 2:30 p.m.:
National Emergency Commission officials on Sunday afternoon downgraded a public alert from "red" to "yellow" and advised swimmers that it's safe to go back into the water following the capsizing of a barge carrying 180 tons of ammonium nitrate in the Nicoya Gulf on Saturday.
CNE baja alerta roja a amarilla por derrame de nitrato de amoniaco. Bañistas ya pueden ingresar al mar sin temor. pic.twitter.com/PqzYWRdzCq

— Noticias Repretel (@noticiarepretel) May 3, 2015
Following a 1 p.m. press conference on Sunday, the daily La Nación quoted Public Security Vice Minister María Fulmen as saying, "What we've seen are a few dead fish. We're calling for calm."
The announcement was made despite the fact that it will take lab workers 72 hours to obtain results from water samples taken from the gulf.
Officials will continue monitoring for the potential presence of algal bloom, known as red tide, a possible consequence of the ammonium nitrate spill, La Nación added.
Original story continues here:
Officials from several government agencies are scrambling to respond to the contamination of Costa Rica's Nicoya Gulf with 180 tons of ammonium nitrate after a barge capsized Saturday afternoon near the central Pacific port city of Puntarenas.
On Sunday morning, the National Emergency Commission (CNE) warned residents and tourists in the canton of Puntarenas – from Paquera to Tambor, and at Puntarenas and Caldera beaches – not to bathe or fish in the gulf's waters until further notice. Health officials also were asked to monitor the situation.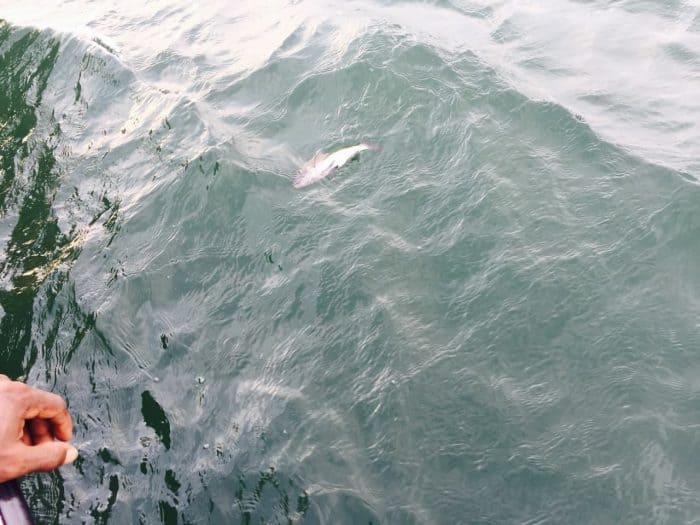 At 2:30 p.m. on Saturday afternoon, a barge transporting ammonium nitrate for the fertilizer company Fertilizantes de Centroamérica (FERTICA) capsized in choppy waters near Puntarenas, 60 kilometers west of Costa Rica's capital, releasing 180 tons of toxic cargo into the gulf. Emergency personnel rescued two crew members aboard the barge when it capsized, the daily La Nación reported.
As The Tico Times reported last Thursday, Omar Lizano Rodríguez, an oceanographer with the University of Costa Rica's Center for Research in Marine Sciences and Limnology, predicted that waves off the coast of Puntarenas could reach up to 2 meters in height by Saturday.
By Sunday morning officials from agencies including the CNE, the Public Health Ministry, the Public Security Ministry, the Costa Rican Fisheries Institute and the Environment Ministry were meeting to activate an emergency response strategy that included today's warning.
"Authorities hope the product [ammonium nitrate] has been diluted in the gulf waters, and that currents have taken it out to open sea. However, it's necessary to conduct a series of laboratory studies to rule out any type of damage it could cause," the CNE stated in its warning to the public.
Mapa de las zonas de riesgo ante derrame de nitrato de amonio http://t.co/ovlfCs69QH pic.twitter.com/jCLA6OUabH

— La Nación (@nacion) May 3, 2015
Carlos Hidalgo, a spokesman for the National Police, told The Tico Times that several area police officers have been assisting response efforts since Saturday afternoon. Water samples taken by officials from several agencies will be sent for testing to determine the level of contamination, and police officers are helping monitor area beaches, he said.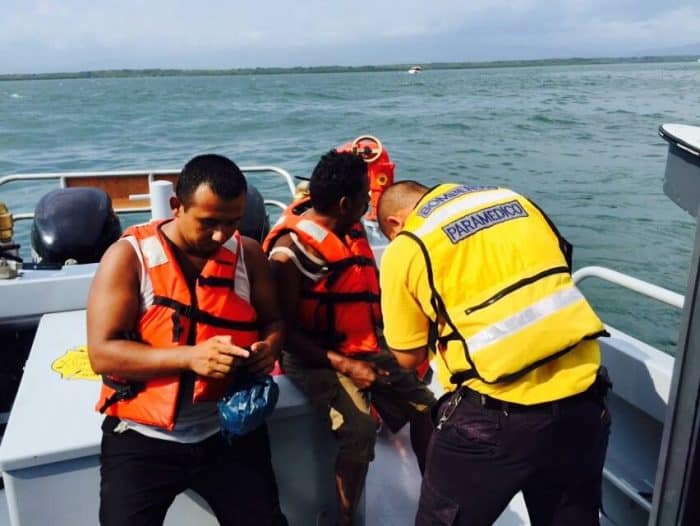 Claudia Agraz Hernández, a wetlands and environmental expert, told the online news site ElPais.cr that the spill could produce a proliferation of micro-algae, a depletion of oxygen in the waters, and the death of several marine species. Other damage could include "problems with nutrients along the coast, water quality, and damage to the mangroves and fisheries, which could be significant," she told the news site.
Leaders of environmental and fishing groups urged authorities to fully investigate the accident and send the culprits to an administrative environmental court and prosecutors, ElPais.cr reported.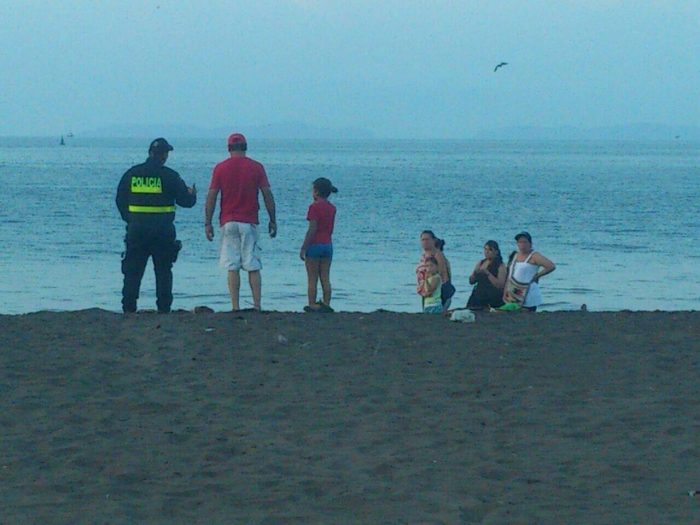 Follow wordpress-257819-2837440.cloudwaysapps.com for updates.