Recommended: Turrialba tourism businesses keep on working as experts monitor heavy volcanic activity nearby
Among the observations by volcanologists conducting weekend inspections in the area around Costa Rica's Turrialba Volcano were craters in the earth measuring up to one meter in diameter – the result of rocks shooting out from the volcano.
Experts from the National Seismological Network (RSN) and the Volcanological and Seismological Observatory of Costa Rica (OVSICORI) conducted the inspections in light of significant activity at the volcano that started last week.
RSN volcanologist Gino González Ilama said the areas of impact are located on the south side of the volcano and cover 80 percent of the slope up to 400 meters from the volcano's crater.
"We observed the impact of volcanic rock that had caused several craters on the ground. We believe the rocks were shot out of the volcano at speeds greater than 100 kilometers per hour, and this proves there is strong activity inside," González said.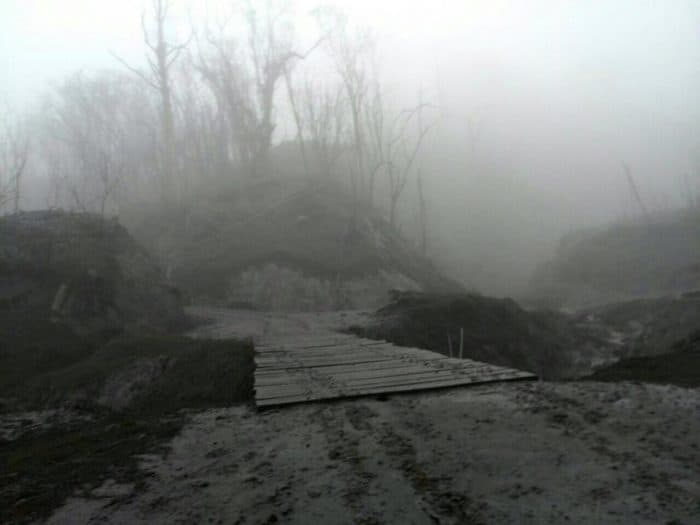 See also: Turrialba Volcano eruption in Costa Rica: Photos from the web
Expelled ash again reached several areas north of San José, located 60 kilometers southwest of the volcano, and several areas in the provinces of Alajuela, Heredia and Limón. According to the RSN, it was the first time ash had appeared in Limón, falling on the city of Guápiles.
"The Turrialba Volcano is very active," González said. "The hole formed after the first explosion has grown and is about 150 meters long and 100 meters wide. It's getting bigger, and the volcano's walls continue collapsing because explosions of gas, ash and rock are constant. We also found small amounts of lava."
Volcanologists on Sunday reported two types of eruptions taking place: phreatic – which entails gases, mud and ash – and strombolian – which contains magma and ash.
Turrialba Volcano showed signs of activity in 2010 with phreatic explosions. According to OVSICORI, magma hasn't been expelled from the volcano since 1866.
Watch a video of the hole inside the crater by OVSICORI volcanologist Geoffroy Avard. The video shows an increase in the hole's diameter:
https://www.facebook.com/video.php?v=747723955264865&set=vb.106757629361504&type=3&theater