Last week, a criminal court in the Caribbean slope town of Pococí found Colombian helicopter mechanic Andrés Camilo Ramírez Sánchez not guilty of drugs, weapons and money laundering charges.
The trial followed his arrest, along with a Costa Rican man, in November 2013 – two days after police raided a clandestine heliport in the mountainous region of Pococí. Prosecutors from Costa Rica's Organized Crime Unit attempted to link Ramírez – an aircraft engineer and former member of the Colombian Armed Forces who had $2,000 in cash on him when he was arrested – to a drug trafficking cartel based in Honduras, part of Central America's violent "Northern Triangle" and a major transit point for cocaine trafficked from South America to the United States.
During the 2013 raid at the heliport, police discovered $48,000 in cash, five AK-47 assault rifles and several fuel containers. They believe the heliport is connected to several other similar sites discovered in the Costa Rica's Caribbean region in Pococí, Guácimo and Parismina.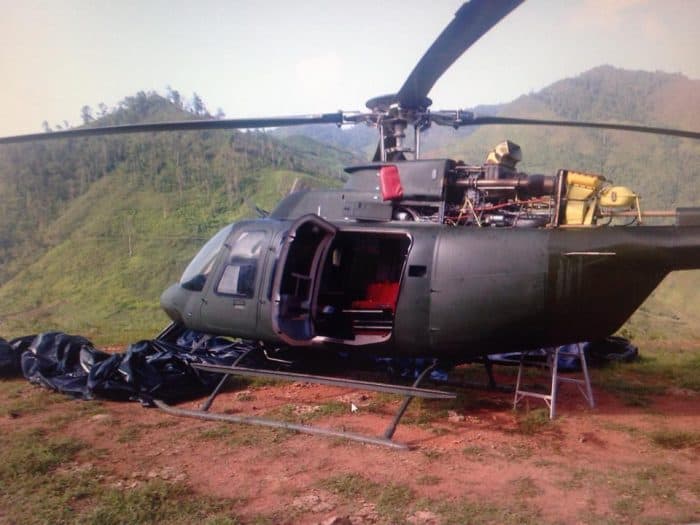 Ramírez also is pictured in several photos on Blackberry cellphones seized by police during the raid.
Nevertheless, judges tossed out the drug and money laundering charges because no traces of drugs were found at the scene. They said prosecutors also could not prove Ramírez was linked to the weapons and cash, the daily La Nación reported. Prosecutors said they would appeal the ruling.
Ramírez, who remains in custody because of an immigration violation, declined a request by The Tico Times for an interview. His attorney, José Pablo Badilla, said prosecutors failed to prove a link between Ramírez and the heliports in Costa Rica, and that police didn't recover "even a pinch of drugs."
"Prosecutors lost this case because there was no convincing evidence. They couldn't prove a link," Badilla said.
According to Badilla, Ramírez said that after leaving Honduras, he entered Costa Rica illegally from Nicaragua through the northern border crossing at Peñas Blancas in October 2013, a month before his arrest.
But documents and text messages on the seized Blackberry phones tell a different story that places Ramírez in Costa Rica at the end of 2012.
According to prosecutors, Ramírez provided maintenance for two olive-green helicopters used by a Honduran-Colombian drug cartel to transport drugs and weapons. The helicopters entered Costa Rica by flying low to the ground from Panama.
Photographs obtained by The Tico Times from one of the Blackberry phones show Ramírez working on two helicopters in the mountains of both Colombia and what appears to be Costa Rica.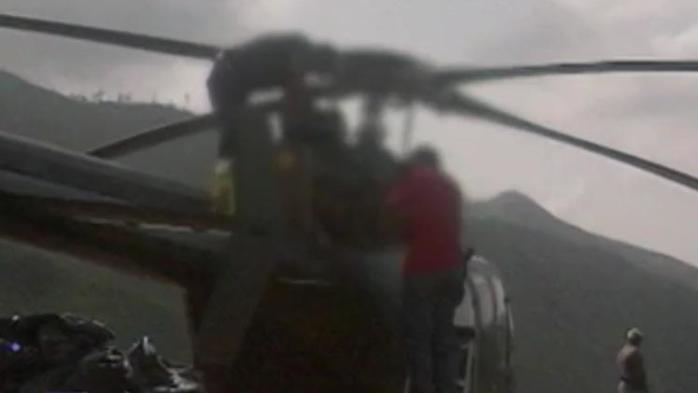 He wants to go home
Badilla said his client came to Costa Rica to "pasear" as a tourist, but remained here for several months illegally, without attempting to formalize his migratory status. He is now in an immigration holding cell, and has offered to buy his own plane ticket back to Bogotá.
"He wants to leave as soon as possible. He doesn't want to be here any longer," Badilla said.
But prosecutors believe Ramírez worked for an organization in the mountains of Colombia, and that organization later sent him to Honduras. He then came to Costa Rica.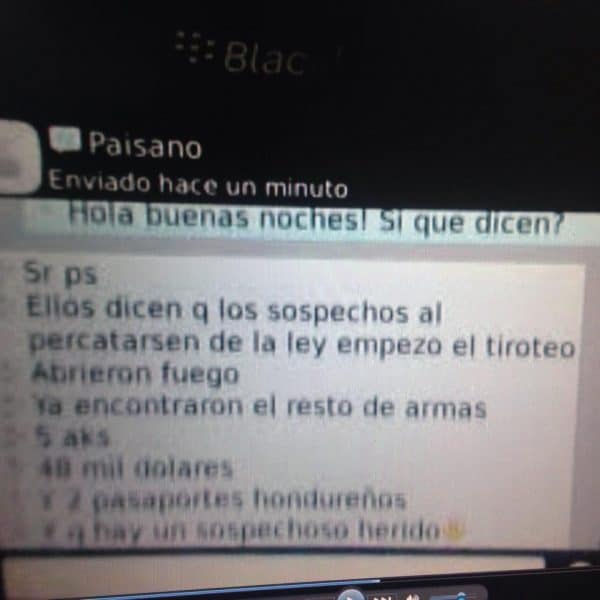 Some of the photographs on the seized Blackberries show Ramírez working on the helicopters, along with armed men in the background. The helicopters – worth approximately $2 million – require a specialized mechanic, prosecutors claim, and they use fuel that can only be obtained in Costa Rica from the National Oil Refinery. Costa Rica's Prosecutor's Office currently is investigating that aspect of the case.
Text messages on the cellphones also shed light on what Ramírez might have been doing here: "I want to leave, the situation is hot and very complicated. I'm in the middle of the mountains," one message stated. "We confronted the police and managed to get away," another said.
In those texts, Ramírez was communicating with his son, who likely is in Colombia.
In a related case, prosecutors are investigating a criminal organization headed by a Costa Rican fugitive named José Arnoldo Díaz Castro, known as "Pelleja," who they say may be linked to the same helicopters and heliports.