For Lance Plyler and the other health workers treating Ebola patients at the small missionary hospital in Liberia, exhaustion came in many forms.
The physical demands of working under layer upon layer of protective gear, sweating profusely in the sweltering African heat. The mental challenge of staying alert to the risk of infection while caring for patients suffering bouts of vomiting, diarrhea and fever. The realization that no matter how hard the health workers tried, most patients would die.
"It's despair on all fronts," said Plyler, a U.S. doctor who led the Liberian disaster response efforts for the international relief organization Samaritan's Purse. "It wears on you after a while. … It breaks some people."
U.S. President Barack Obama plans to announce Tuesday that the United States will significantly ramp up its aid to Ebola-ravaged countries in West Africa, from sending supplies and setting up field hospitals to providing health-care personnel and training local medical staff. The commitment comes days after the World Health Organization issued a plea for more volunteers, saying at least 500 doctors and 1,000 more health-care workers are needed.
But while the additional U.S. aid will come as good news for West African officials and aid organizations, it remains unclear how quickly it will make an impact on the ground. International relief groups that have shouldered the burden for months say their staffers are fatigued and fragile. Finding volunteers to relieve workers battling the epidemic has been a struggle.
"We are so much at the breaking point," said Joanne Liu, international director for the humanitarian group Doctors Without Borders. "My people are telling me, 'We don't know how much longer we're going to last.' "
More than 240 medical staffers have gotten sick while fighting the outbreak, and about half of those have died. Yet the epidemic has spread rapidly in recent weeks. More than 2,400 people have been killed.
Recommended: Costa Rica-based US relief workers join efforts in West Africa to combat Ebola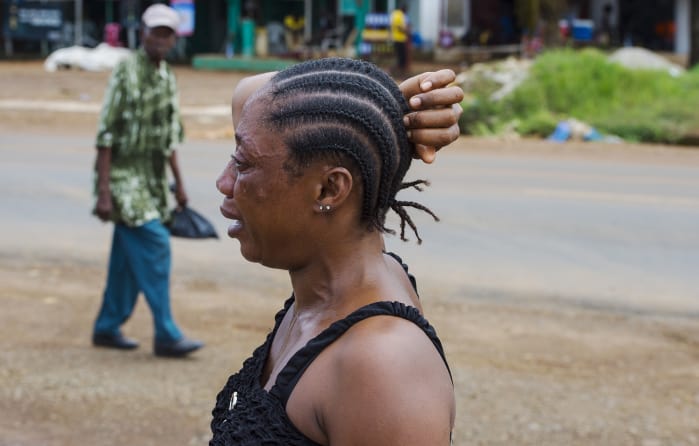 Despite pledges of support in recent days, including $50 million from the Bill and Melinda Gates Foundation and Cuba's commitment to send 165 health workers, the response remains disturbingly inadequate, humanitarian groups say. A serious need exists for more workers who can provide logistical and operational help, such as running isolation units, distributing medical supplies and conducting safety training, Liu and others said.
In the meantime, relief workers care for swelling numbers of patients at overburdened treatment centers. Cleaning crews must disinfect corpses and sanitize isolation wards covered in blood, vomit and feces. Burial teams put themselves at risk while safely disposing of the bodies of victims. One of the most stressful jobs at a Doctors Without Borders Ebola-treatment camp in Monrovia is working the front gate, which often involves telling very sick people there is no room in the facility.
Some African nationals working alongside international staffers face the additional burden of the skepticism that surrounds the disease, making them stigmatized in their own communities.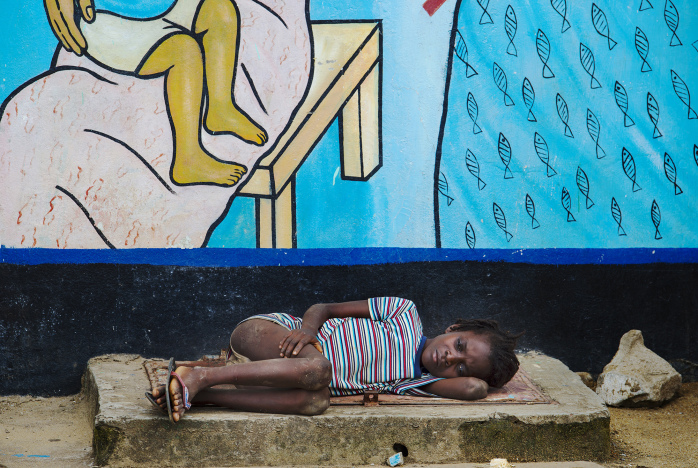 At the Monrovia treatment center, Western medical staffers have been working eight-to-12-hour days in the humid Liberian weather, with perhaps an afternoon off each week. Locals generally work three shifts before taking their fourth day off.
"They're working too hard," Sylvia Wamser, an Austrian clinical psychologist who spent three weeks in Sierra Leone working for Doctors Without Borders, said of the clinic staffs. "[There are] feelings of helplessness and guilt. It's a bit like Sisyphus; you try to do your best, but you know there's so much work out there to do."
Wamser said she counseled weary workers in stress-management techniques. She taught them to mentally revisit better days, such as a visit to the beach. She encouraged them to listen to music, watch movies or go jogging.
Most aid groups limit the number of days and hours that staffers can work without a break. They also try to rotate in new workers before employees are burned out. But that has proved more difficult during the Ebola outbreak than in past disasters.
"Where are the volunteers?" said Ken Isaacs, a vice president at Samaritan's Purse and a former director of foreign disaster assistance at the U.S. Agency for International Development. "There aren't so many people willing to go there because it's so deadly."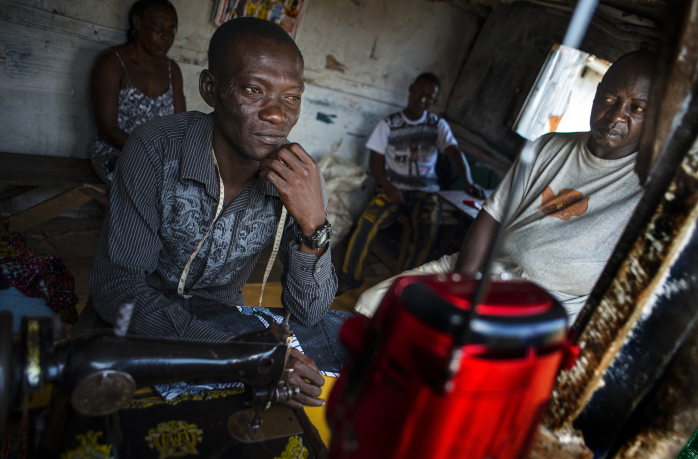 Joe DiCarlo, vice president of programs at Medical Teams International, a Christian health organization that has operated in Liberia since 2004, said his group has a roster of more than 300 trained medical professionals that it calls on when disasters happen around the world. But when the group sought people to head to West Africa, some said no or simply did not respond.
"There is hesitation from volunteers.," DiCarlo said, adding: "But there are people who are willing to go."
Dan Kelly is one of them. When the infectious-disease expert decided to join the Ebola fight in Sierra Leone this summer, colleagues at the University of California at San Francisco seemed to think he was crazy. Alarming numbers of health-care workers in West Africa were getting sick and dying. Still, Kelly thought he would be followed by many like-minded doctors and scientists. He was wrong.
"I'm still fighting an uphill battle to get anyone interested in going," Kelly said, having returned from a three-week visit to Sierra Leone, where he taught modern infection control practices and checked in on a health-care nonprofit group, Wellbody Alliance, that he started in 2006.
Signs point to additional help on the way — eventually. The U.S. government has promised a rapid increase in aid. Cuba's health professionals are to arrive early next month. The World Health Organization is training hundreds of workers in the protocols needed to prevent Ebola transmission, and the U.S. Centers for Disease Control and Prevention has scheduled its own training next month. USAID has put out a call for volunteers; so has UNICEF, the global children's rights and emergency relief organization. Samaritan's Purse and other aid groups that were forced to pull some workers out are planning their return, despite the risks.
"It really is analogous to going to war," said Plyler, the Samaritan's Purse doctor. "This is literally a deployment where your life is on the line."
Meanwhile, health-care workers in the affected countries — particularly Liberia, Sierra Leone and Guinea — wait for relief.
"You need more people so it's not such an incredible burden on the people doing the work," said Dan Lucey, an expert on global virus outbreaks at Georgetown University Medical Center who recently returned from three weeks in Sierra Leone. "There are far too few people to provide basic care."
Lucey, who plans to begin a six-week stint in Liberia this month, spent part of his time in Sierra Leone inside an isolation unit at Connaught Hospital, caring for patients waiting to learn if they had Ebola. He remembers the feeling when he showed up to discover only two other doctors caring for dozens of patients: "You get there, and you look around, and you say, 'Where is everybody?' "
Washington Post staffers Lena H. Sun and Todd Frankel in Washington and Lenny Bernstein in Monrovia, Liberia, contributed to this report.
© 2014, The Washington Post