COMITÁN, Mexico – Subcomandante Marcos, the mysterious masked leader of Mexico's Zapatista rebels, bowed out Sunday as chief of the 20-year-old movement in what he described vaguely as "internal changes."
Marcos made the announcement one day after making his first public appearance in five years in the southern state of Chiapas, attending a ceremony for a fallen comrade while puffing on his trademark pipe and wearing an eye patch.
"At 2:08 a.m. on May 25, 2014, at the southwestern combat front of the EZLN, I declare that the one known as Insurgent Subcommander Marcos no longer exists," he said in a 10-page statement.
"The voice of the Zapatista National Liberation Army (EZLN) will no longer come from my voice," Marcos said.
The enigmatic rebel, whose movement emerged in Chiapas state on Jan. 1, 1994 demanding greater rights for its indigenous communities, denied rumors that he was sick.
He said his decision to step aside was the result of "internal changes" within the EZLN, but he did not elaborate.
In his statement, Marcos says the "chief and spokesman" of the EZLN is now Moises, who was promoted to "subcomandante" in February.
"The handover of command is not due to illness or death, not to an internal shift, purge or purification," the statement said.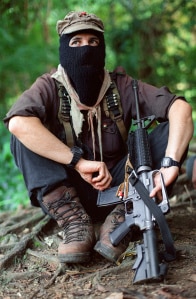 Marcos reappeared Saturday in front of some 3,000 rebels and supporters attending a ceremony in the town of La Realidad for José Luis Solís López, an EZLN member who was reportedly killed in a clash with a farmers' group.
Authorities have identified Marcos as Rafael Sebastián Guillén, a former philosophy professor who was born in the northern state of Tamaulipas and taught at Mexico City's National Autonomous University.
Marcos said the EZLN had fueled rumors of his illnesses to its benefit.
"The last great trick of the hologram was to fake a terminal illness and deaths," he said in the statement marked by his usual sardonic tone.
"Those who loved and hated Subcomandante Marcos now know that they hated and loved a hologram."
The impact of his decision on the EZLN remains to be seen.
Once a darling of the international media, Marcos has shunned the spotlight, communicating via statements. He last appeared in public in 2009.
It was not Marcos but a Zapatista named Commander Hortensia who gave the main speech at an event marking the rebellion's 20th anniversary on Jan. 1.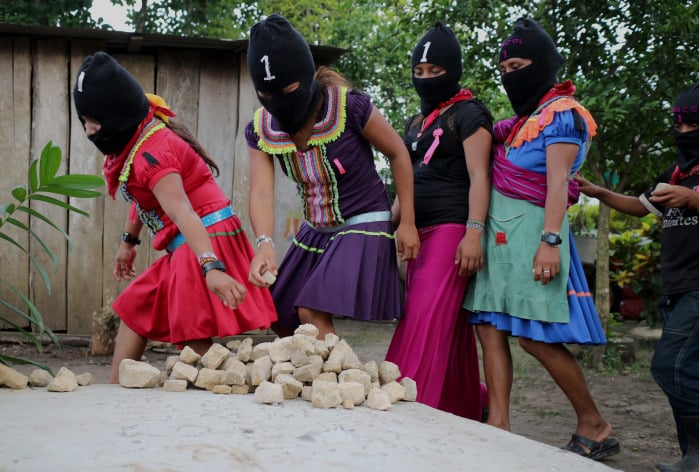 Brief conflict
Taking its name from 1910 revolutionary hero Emiliano Zapata, the EZLN appeared the same day that the North American Free Trade Agreement (NAFTA) came into force on New Year's Day 1994.
The rebellion sparked a 12-day conflict with the federal government that left dozens of people dead.
A peace pact was signed in 1996, but the Zapatistas' demands were never met.
Tired of waiting for the government, the Zapatistas created their own autonomous justice, health and education systems in five "caracoles," or shells, that oversee more than 30 communities.
While NAFTA has transformed Mexico into a manufacturing power, almost half the population lives in poverty, and Chiapas remains the country's poorest state.