Sunday's triumphant presidential victory by the Citizen Action Party candidate confirmed what everyone, including his opponent, had known for over a month: Luis Guillermo Solís Rivera would become the 47th president of Costa Rica.
What surprised many was the overwhelming margin of victory that gave Solís a true public mandate for change. To put his triumph in an international perspective, in his second and largest electoral victory in 1936, U.S. President Franklin D. Roosevelt won only 60.8 percent of the U.S. vote. Gen. Dwight D. Eisenhower's mandate was based on a 55 percent public vote in 1952, and Ronald Reagan won his landslide victory in the U.S. in 1984 with only 58.8 percent of total votes cast.
In Mexico, in the "grand old days" of the Institutional Revolutionary Party (PRI), one has to look to election results when there was no opposition candidate to find an electoral victory greater than Solís' in Costa Rica. Even late Venezuelan leader Hugo Chávez won only 62.8 percent of the vote in his largest presidential win in 2006.
An electoral mandate of such a magnitude as the one Costa Rica has just delivered to Solís is impressive around the world.
Recommended: Non-career politician Luis Guillermo Solís wins Costa Rica presidential runoff in a landslide
It is equally remarkable at home. Solís won more votes than any other person running for office in the history of Costa Rica elections. This is a monumental achievement and one for the record books. Compared to the three most recent presidential contests, Solís won nearly half a million more votes than current President Laura Chinchilla (2010-2014) and Abel Pacheco (2002-2006), and almost doubled the number received by Óscar Arias in his second term (2006-2010).
If one looks at the percentages of total votes cast, Solís' victory is equally impressive, as in the history of Costa Rican elections no candidate has won by such a wide margin. The legendary José "Pepe" Figueres only won 64.7 percent in his first and biggest victory in 1953, and Figueres' presidential victory is the largest on record in Costa Rica – until now, that is. Solís' nearly 78 percent of the vote is a clear rejection of the National Liberation Party and a historically definitive embrace of the university professor who will become president on May 8.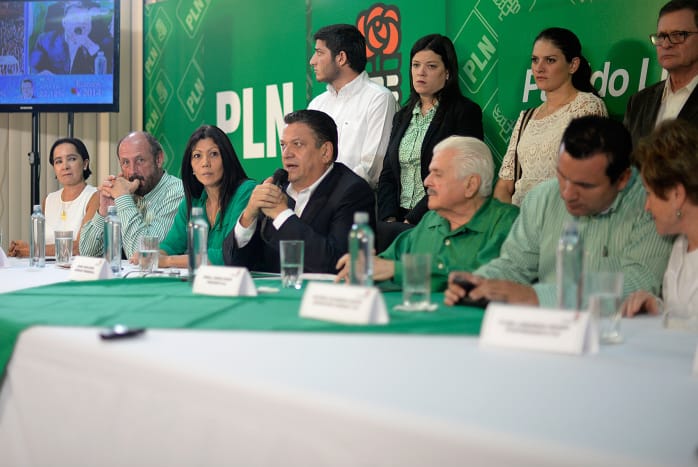 Recommended: Solís wins big but bigger challenges may be ahead, say analysts
Critics might try to limit the import of this election outcome, but it would be difficult to disguise this election massacre even with a claim of low voter turnout. First, non-voting in this election was largely caused by the PLN candidate's refusal to participate in a campaign with only limited resources.
Second, non-voting had absolutely no impact on the outcome of this election. Imagine if the 1,292,652 voters who chose to stay home were somehow compelled to vote. Given the circumstances, it would seem unlikely that many would have voted for Araya. But assume, for the sake of argument, that an overwhelming majority of those voters had supported Araya – a majority so overwhelming that it was the inverted mirror image of the way the rest of the Costa Rican electorate had voted in this election. If more than 85 percent of Costa Rican non-voters had voted for PLN, and only 15 percent for PAC, Luis Guillermo Solís still would have been elected president of the Republic of Costa Rica.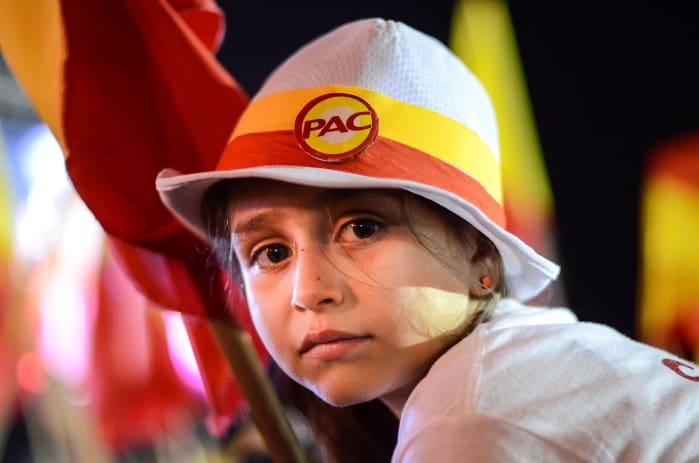 Absenteeism is a red herring meant to detract from an astoundingly decisive election, as those who did vote did so in such an overwhelmingly convincing way that their intention could not be clearer.
Perhaps PLN critics can be forgiven for decrying the low voter turnout that their party caused in this election. They are, after all, smarting from the fact that despite their best efforts to turn out the vote in the name of PLN Pride, their appeals fell on deaf ears. Araya's 22 percent of the total vote is nearly identical to the opinion polls that led him to throw in the towel in early March. Those polls showed him at 21 percent. Sunday's election results made it clear that Liberación Nacional voters did not feel the party pride their leaders hoped they would.
Recommended: No regrets about quitting campaign, says Costa Rica's ruling party candidate Johnny Araya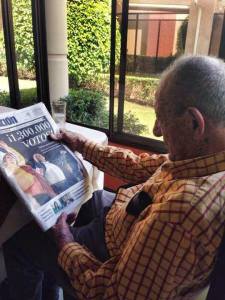 Meanwhile, Solís' campaign was nearly pitch-perfect. His electoral victory is one for the ages. And now, after a short time to rest and recharge, Solís must begin to plan not only for a democratic transfer of power, but also for a change of government after eight years of PLN rule. While one wishes Godspeed and good luck to the president-elect, one wonders if very soon he won't wish to be back on "La Ruta de Alegría," because while campaigns are hard work, they also are the fun part of the political process. Governing a nation must be the part of this process that German philosopher Max Weber had in mind when he wrote, "Politics is the slow boring of hard boards."
One hopes that in addition to wisdom, patience and luck, the new Costa Rican president also has a very good electric drill.
Gary L. Lehring is a professor of government at Smith College, Northampton, Massachusetts. He is on sabbatical in Costa Rica. Read more of his columns by clicking on the hashtag #Elections 2014.
Recommended: Why Costa Rica will have a runoff election this weekend