La leyenda de la resurrección de Nazario Moreno, el "primer santo narco" de #México http://t.co/rgHfMWtF3w pic.twitter.com/LHuyazJUq2

— BBC News Mundo (@bbcmundo) February 5, 2014
MEXICO CITY – How many times will Nazario Moreno die?
Mexican authorities on Sunday announced that "El Chayo," the leader of the Knights Templar drug cartel, who reportedly had been killed in 2010, had died – this time for sure – in an early-morning shootout.
A security official in Michoacán state said that biometric and DNA testing have confirmed Moreno's identity. Members of the Mexican Navy led the operation in the village of Naranjo de Chila, the official said, noting that others had been killed or injured.
"Undeniably, this is a major blow to that organization," said the official, who spoke on the condition of anonymity because he was not authorized to discuss the matter.
Killing and extortion by the Knights Templar in Michoacán led to a citizen uprising during the past year. Militias have been seizing towns and villages under cartel control, a movement that has challenged the authority of the Mexican state.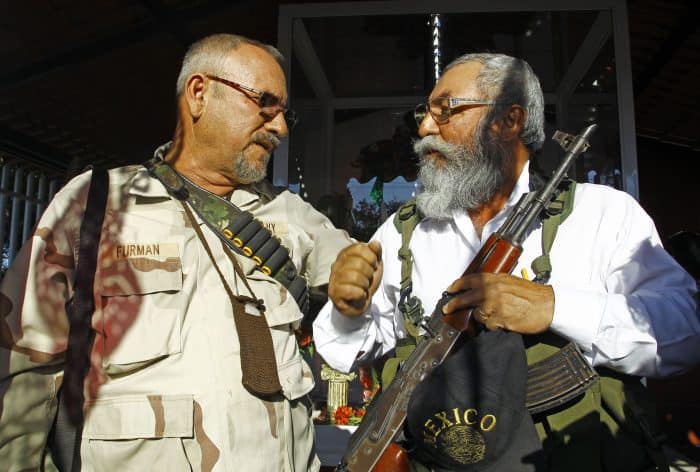 The Moreno mystery is one of many strange aspects of the Knights Templar, a drug gang that moves methamphetamine and whose members cast themselves as holy warriors. The group is a spinoff of the La Familia cartel. Inspired by Catholic crusaders of the Middle Ages, gang members wear white cloaks with red crosses, build shrines to Moreno and revere his religious writings.
Moreno's first demise allegedly occurred in December 2010 during a gun battle with federal police. The government announced that he had been killed but his body was not recovered. Since then, residents and officials in Michoacán have said openly that they think Moreno survived, and many people say they have seen him. The day-to-day leadership of the cartel passed to a former schoolteacher named Servando Gómez, a.k.a. "La Tuta."
Moreno's apparent survival burnished his legend as a mythical and cultlike figure in Mexico's drug wars.
On Sunday, Moreno's body had been moved to the city of Apatzingán and was under military control. Authorities had known for some time that Moreno frequented Naranjo de Chila and were waiting for intelligence to confirm that he was there, the security official said.
Moreno's death is a significant development in the conflict in Michoacán. The militia leaders have said they will stop only when the government has killed or captured top cartel leaders.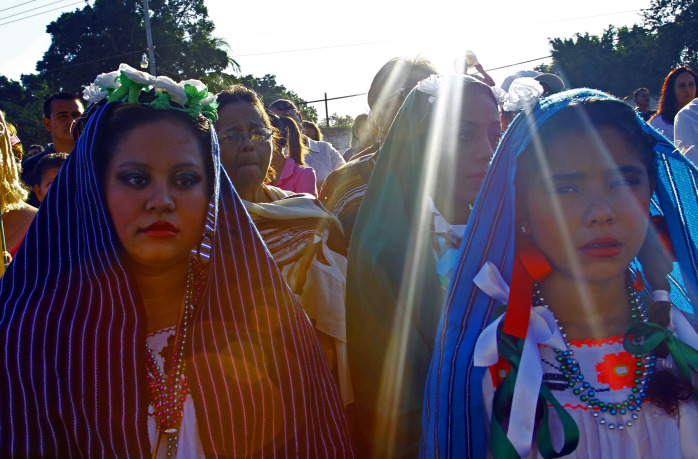 In recent months, President Enrique Peña Nieto's government has sought to legitimize the militia members by registering them. They control a wide swath of Michoacán, including the city of Apatzingán.
"We know that there are other [Knights Templar] leaders that continue to operate," the official said. "We think we are going to see internal divisions now."
The government has been increasing pressure on the Knights Templar. Hundreds of police and soldiers recently raided illegal iron-ore mines in the port city of Lazaro Cardenas. The cartel was using the mines to fund its activities.
Mexico recently captured the leader of the Sinaloa cartel, Joaquín "El Chapo" Guzmán, in a military operation in Mazatlán.
Recommended: Adios, El Chapo