Adjusting Wages and Salaries in Hard Times
The current economic crisis has made many companies in Costa Rica and abroad reevaluate their salary policies. Among the most obvious of these are annual or semiannual increases in employees' pay.
There are some important aspects to consider regarding whether to raise an employee's salary or to keep it as it is. These elements should be evaluated by employers several months before the next salary increases so that policies can be structured and put in place in an effective way.
The months of January and July of each year are times when company owners, human resources personnel and employees in Costa Rica should be especially attentive regarding salary adjustments. It is during these months when the government publishes in "La Gaceta," its official newspaper, a list that assigns a minimum wage or salary amount to each position or job description.
In Costa Rica, a rule of thumb regarding salaries is that salaries they can stay the same or increase, but not decrease. Another general rule of thumb is that an employee cannot earn less than the current applicable minimum wage. If the employee's pay is within the minimum wage, but falls below it after the last semiannual adjustment, his or her compensation must be increased accordingly.
These rules, if applied, summarize a good salary practice within a company, where the magic word is "minimum."
Nevertheless, the subject of salaries may get more complicated. Why? For example, in some companies salaries are above the minimum wage, and, in many cases, there is an established practice to raise the employees' salaries periodically even if they are above the minimum wage. In these cases, the practice, if it is constant and can be proven, becomes part of the labor relationship and, as such, a vested right of the employee. That being the case, an increase is still mandatory and only a formal agreement with the worker can neutralize it.
Further, an employee's position cannot be adjusted in order to avoid the application of the minimum salary increase. For example, a "bilingual executive secretary" cannot be demoted to the position of simple "secretary" in order to apply the minimum wage for the latter; this would be illegal and could lead to the termination of the labor relationship with all consequences and payments in favor of the employee.
Additionally, if an employee's existing salary is above the minimum wage, it cannot be reduced to meet the minimum wage, as the current wage is also a vested right of the employee. While this might appear to be an interesting possibility for reducing operational costs during the current economic situation, this, nevertheless, would only be possible if the employee consents to this situation through a properly documented agreement, in writing. However, probably the most important issue in these cases is to be able to prove that the employee's consent was part of her free will and that her decision was made without any pressure. For instance, this is a possibility if the employee agrees to such measures as part of a temporary plan applicable during times of crisis and not under the threat of losing her job if she should not accept. Even by fulfilling the above-mentioned basic requirements, the agreement could still be found to be illegal. However, by taking the necessary measures to be able to prove such elements the employer would increase the chances of the agreement being upheld.
If salaries are not increased if legally required – as explained above – a gate is opened for a dispute, not only through the Labor Ministry, but also in the courts. In such a situation, an employee can sue the employer for breach of contract, leading to the termination of the labor relationship with full responsibility for the company and its subsequent obligation to pay, accordingly, for all labor-related benefits to the employee (including vacation, Christmas bonus, severance pay and a month's notice). Further, if decreasing the salary is considered as part of a wrongful dismissal, the employee could even be forced to reinstate the employee and pay all unpaid wages until the moment of the employee's reinstallation.
In all cases of salary adjustment, with the exception of salaries set below the minimum wage, an agreement can be reached between employer and employee that will avoid legal consequences and allow the continuation of work. These agreements require certain formalities which vary in their effectiveness, ranging from the simple written form and use of witnesses to the more effective use of mediation before the Justice Ministry or before a private entity recognized by such ministry, such as the Costa Rican Chamber of Commerce.
In these times of economic crisis, it is important for employers and employees to know what rules apply to salary increases. A knowledgeable employee should be able to recognize his or her rights and be able to demand them when needed; an informed employer can use legal and permissible mechanisms to sail through the bad times and efficiently establish enforceable and economically sound policies.
For more legal advice, contact Lang & Asociados at 2204-7871 or visit www.langcr.com
You may be interested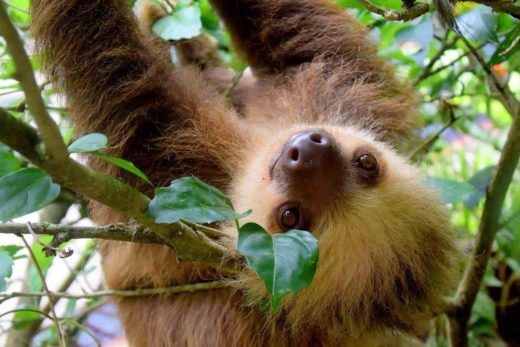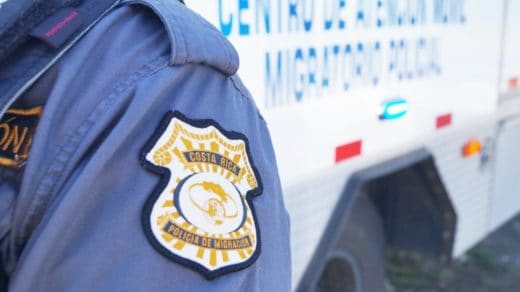 Business
71 views
How can I immigrate to Costa Rica?
Lic. Jorge Montero B.
-
February 28, 2021
Back in September 2016, when we lived in a completely different social environment, not yet affected by the global pandemic,…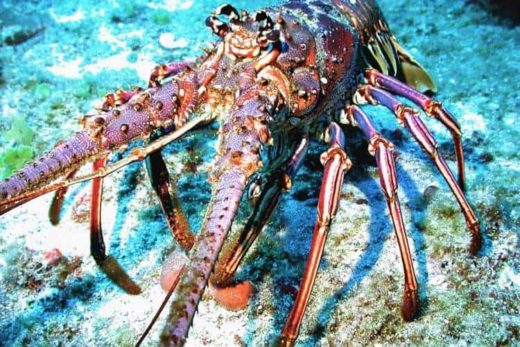 Fishing
1706 views
Central America begins ban to protect lobster
AFP and The Tico Times
-
February 27, 2021
Countries of Central America and the Dominican Republic on Monday will begin a ban to protect the Caribbean spiny lobster…