Gov't Motion Flops in OAS; Sandinistas Spin It as Win
Nicaragua's inability to muster international support last week at the Organization of American States (OAS) in denouncing a U.S.–led conspiracy to "destabilize and overthrow" the Sandinista government is being called a "true failure" for President Daniel Ortega's foreign policy and an indication of Nicaragua's increasingly isolated position in the hemisphere.
Denis Moncada, Nicaragua's ambassador to the OAS in Washington, D.C., presented the international body with a motion denouncing an alleged international conspiracy to launch a "violent and subversive" campaign with the goal of "destabilization and the collapse of state institutions, in particular the overthrow of the "government of reconciliation and national unity" that is led by Ortega."
Moncada also blamed OAS Secretary General José Miguel Insulza, who in past weeks has raised concerns about the electoral process in Nicaragua, of "converting into an official messenger for sectors interested in continuing to disqualify and destabilize the popular, legitimate and constitutional government of President Daniel Ortega."
Moncada then called on other member states to support Nicaragua's proposed resolution to "call on the government of the United States to cease its meddlesome attitude toward Nicaragua's internal affairs" and not to use economic pressure to threaten the Nicaraguan government. The censure motion also called on Insulza not to overstep his bounds.
Both Insulza and U.S. Ambassador to OAS Hector Morales denied any involvement in conspiracy to undermine the Sandinista government.
Morales went a step further by saying that it is the Sandinista government that has led to concerns that "democracy is being undermined" in Nicaragua.
A total of 21 OAS ambassadors from different member countries spoke on the issue, with everyone but Venezuela supporting Insulza and rejecting Nicaragua's conspiracy allegations. After failing to garner any support other than the government of Hugo Chávez, Moncada decided to withdraw the Nicaraguan motion rather than have it defeated in a vote. He reserved the right to present the motion again at a future session.
Meanwhile, a counter motion proposed by the United States stating concern about the democratic process in Nicaragua was also rejected.
Back in Nicaragua, Sandinista officials have tried hard to spin the event as a victory for the Nicaraguan government.
Vice Foreign Minister Valrack Jaentschke went on Channel 8 TV's morning news edition Nov. 21 and qualified the OAS meeting as a "great victory for Nicaragua." Other administration officials said Nicaragua never intended for the motion to pass, but rather used it as a means to denounce foreign aggression.
Most analysts, however, aren't buying the government's spin.
"This appears to be the new custom of the government and the Sandinista Front to invert the results. When they are defeated they call it a victory," said Carlos Tünnermann, former Nicaraguan ambassador to the OAS under the first Sandinista government in the 1980s.
Tünnermann qualifies Nicaragua's venture before the OAS a "true failure" and said that Ortega's populist and anti–yanqui rhetoric has no place in an international forum.
"The discourse has no impact," Tünnermann told The Nica Times. "People are tired of it; it's a discourse of the past, and it's ridiculous."
Victor Hugo Tinoco, the Sandinistas' former vice minister of foreign affairs in the 1980s and now an opposition lawmaker, agreed that Nicaragua's posturing before the OAS was a failure. He noted that even Latin America's leftist countries, such as Brazil, Argentina, Uruguay, Paraguay, Chile, Bolivia and Ecuador, didn't support Nicaragua's position. Bolivia is one of Nicaragua's few partners in the Venezuelan–led Bolivarian Alternative for the Americas (ALBA).
As a result, Tinco said, Ortega is becoming increasingly isolated among Latin America's left–leaning governments.
"No one believes him anymore," Tinoco said in a phone interview. "Now it's not only the feminist and women's organizations against him, but he's also lost the support of his friends from the left."
Ortega's crisis of legitimacy has gotten even worse since the recent municipal elections, which many consider fraudulent, Tinoco said.
"Nicaragua is in a crisis and at risk of going backwards 40 years in the past, to the era of Somoza," Tinoco said.
Outside of Nicaragua, Latin American watchers are saying that serious concerns about the elections could become a major wedge between Nicaragua and the rest of the democratic hemisphere, including the United States.
"There is widespread skepticism with regard to Nicaragua's elections, the Sandinistas and Daniel Ortega in Washington on both side of the aisle in Congress and in the White House as well," said Bruce Bagley, professor of international studies at the University of Miami, Florida.
Bagley added that the general impression in the United States is that the OAS is being too soft on Nicaragua and is "virtually incapable of making tough decisions or imposing meaningful sanctions once fraud has occurred."
Latin America analyst Michael Shifter, of U.S. think tank the Inter–American Dialogue, said Ortega is playing on the region's negative sentiments toward the U.S. administration of George W. Bush in an effort to distract Latin America from what's happening in Nicaragua.
But times have changed since the hemisphere's Cold War polarization of the past. "You don't have to be a supporter of the United States to be worried about the erosion of democracy in Nicaragua," Shifter said. "Latin American governments that accept the basic procedure of democracy will want to keep (Ortega) at a distance."
You may be interested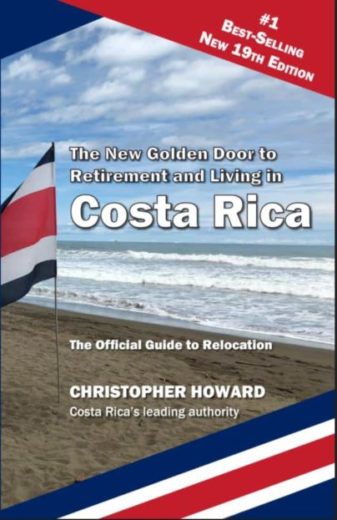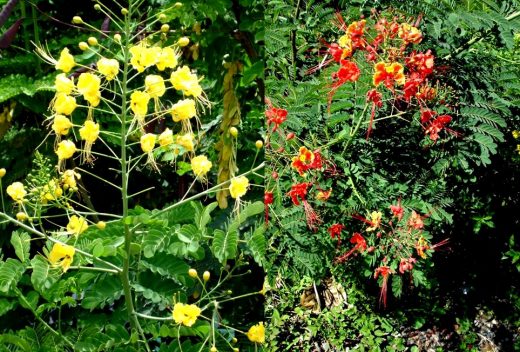 Home Gardening
15533 views
Home Gardening
15533 views
Costa Rica Multipurpose Patio Shrub – Malinche
Ed Bernhardt
-
April 11, 2021
Here's another attractive ornamental that's a favorite Costa Rican backyard patio shrub. You'll find malinche (Caesalpinia pulcherrima) growing in just…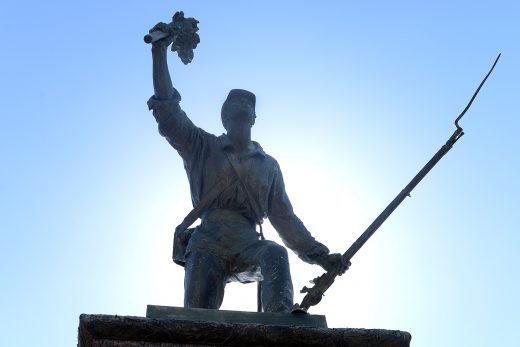 Costa Rica
2483 views
Costa Rica celebrates Juan Santamaría Day
The Tico Times
-
April 11, 2021
Costa Rica, lacking an army since 1948, has relatively few war heroes. Perhaps the most notable exception is Juan Santamaría, a…