Costa Rica Gets More Time for CAFTA
Free trade could continue to dominate the political agenda for seven more months, though President Oscar Arias and the public are eager to close this messy chapter in the nation's history.
Members of the Central American Free-Trade Agreement with the United States (CAFTA) agreed Wednesday to give Costa Rica until Oct. 1 to enter the treaty. The original deadline was tomorrow, but lawmakers have not finished passing bills required to comply with the controversial pact.
"I've said it a thousand times.We have to turn the page," Arias said after his trade partners signed the extension in Washington,D.C.
"We have to thank our trade partners…for giving us a seven-month extension, but I hope it only takes three months."
CAFTA has consumed legislative debate for months, thwarting progress on popular bills designed to help small businesses, fill gaping holes in the electoral code, reduce traffic accidents and fix a growing crime problem. Still, by press time, lawmakers had passed just two of the 12 CAFTA bills.
Representatives from the United States, Guatemala,Honduras, El Salvador,Nicaragua and the Dominican Republic signed a document Wednesday giving Costa Rica the extension.
The Arias administration sought seven months because the Caribbean Basin Initiative, which allows most Costa Rican products to enter the U.S duty-free, expires Sept. 30 for certain goods like tuna and textiles.
Costa Rica is the only country that has ratified CAFTA but not yet entered it. U.S. Trade Representative Susan Schwab issued a statement this week urging Costa Rica to join the treaty before the new deadline.
"We look forward to welcoming Costa Rica as a full member of this important regional free-trade agreement in the next few months," she said.
More than five years after Costa Rica entered negotiations on CAFTA, Arias is not the only one looking to move on. Some 74% of Costa Ricans think the CAFTA bills should be passed now, according to a CIDGallup survey, even though 48.6% opposed the treaty in an October referendum.
The bills now moving through the Legislative Assembly would implement some of the most controversial parts of CAFTA. They would open state monopolies on telecommunications and insurance and strengthen intellectual property rights.
Each bill has followed nearly the same rocky course. A fragile coalition of 38 pro-CAFTA lawmakers passes the bill in a first vote after weeks of debate. Then the anti-CAFTA Citizen Action Party (PAC) challenges the bill's constitutionality before the Constitutional Chamber of the Supreme Court (Sala IV). If Sala IV gives the bill a green light after a month-long review, lawmakers can pass it in a second and final vote.
"The only unknown is the Sala IV," now reviewing six bills, said Foreign Trade Minister Marco Vinicio Ruiz.
Even the 12 bills may not be enough, National Liberation Party (PLN) legislator Mayi Antillón acknowledged to the daily Diario Extra. The Arias administration may present several more, depending on what trade partners say the treaty requires.
Disagreement within the Arias administration came to light this week, as Ruiz criticized the president's decision to wait until early February to begin negotiating an extension.
"I would have liked more time," Ruiz said. "It hasn't been easy." U.S. Undersecretary of Commerce Christopher Padilla was set to meet with Ruiz and Arias yesterday to discuss CAFTA and other "support programs" to boost sagging exports to the United States.
Padilla also visited Honduras and Nicaragua this week to review CAFTA's implementation and express support for an extension for Costa Rica.
CAFTA Bills at a Glance
BILLS                                    SUMMARY                                                           STATUS
Foreign companies                  Regulates relationship between foreign                  Passed into law.
companies and their  representatives in
Costa Rica.
Penal code reforms                  Calls for two to eight years in jail for                     Passed into law.
people who bribe public officials, and
for officials who accept bribes.
Plant patent                            Puts Costa Rica in compliance with UPOV           Approved in first debate Jan. 14.
(see below).                                                             Supreme Court gave bill a green
light.
Budapest Treaty                     Allows researchers with patents on                       Approved in first debate Jan. 28.
inventions involving microorganisms                      Under review in the Supreme Court.
to deposit the tiny organism in one of
several official places. The deposit will
then be recognized in member countries
for the purpose of patenting the
invention there.
Trademark law reforms           Allows inventors to extend their patents               Approved in first debate Jan. 30.
When the Industrial Property Registry                  Under review in the Supreme Court.
takes more than three years to award the
patent, or the Health Ministry takes more
than three years to authorize the sale of
patented pharmaceutical products.
General                                    Takes away monopoly from the state entity         Approved in first debate Feb. 13
Telecommunications               Costa Rican Under review in the Supreme             Under review in the Supreme Court.
Court. Electricity Institute (ICE). Intellectual
property Punishes copyright, trademark
Approved in first debate Feb. 20. reforms #1
and patent violations with Under review by
the Supreme Court. prison terms of two
months to six years, or fines of $1,362 to
$227,000, depending on the value of the
protected object.
Intellectual property               Punishes copyright, trademark and patent             Approved in first debate Feb. 20.
Reforms #1                             violations with prison terms of two months          Under review by the Supreme Court.
to six years, or fines of $1,362 to $227,000,
depending on the value of the protected
object.
International Union for           Gives the inventors of new plant varieties the       Approved in first debate Feb. 22.
The Protection of Plant          exclusive right to market them for up to 25            To be reviewed by the Supreme Court
Varieties (UPOV)                  years.
Trademark Law Treaty           Sets ground rules for process of registering           Approved in first debate Feb. 26. To
trademarks.                                                             be reviewed by the Supreme Court.
Strengthening the                    Creates the Ministry of telecommunications         Fast-track process applied.
Environment, Energy and sector                             Has reached 15th of 22 sessions.
Telecommunications (MINAET), which
will grant parts of the radio electric spectrum
to foreign and national companies based on
recommendations from a new
Telecommunications Board (SUTEL).
Insurance market                     Takes away monopoly from state entity               Fast-track applied. Has reached 12th
National Insurance Institute (INS).                        of 22 sessions.
Intellectual property               Defines and strengthens rights for                          Not yet debated.
Reforms #2                             copyright holders.
You may be interested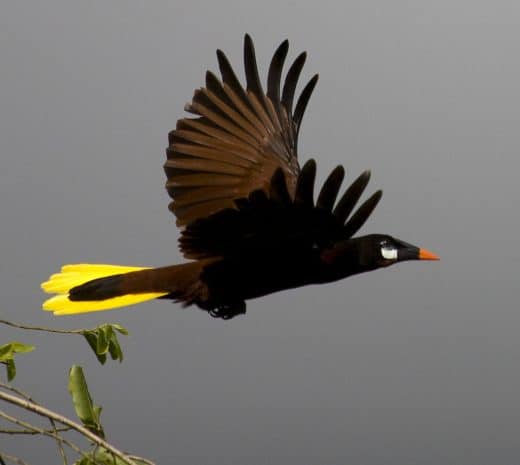 Environment and Wildlife
6369 views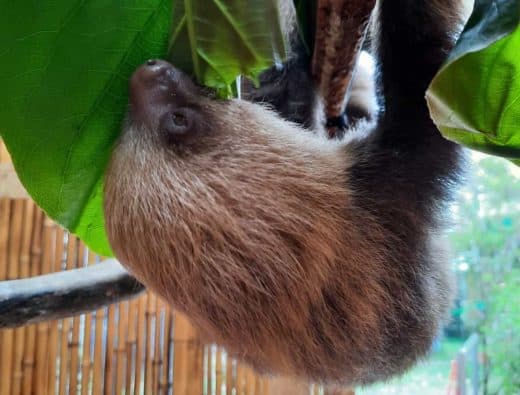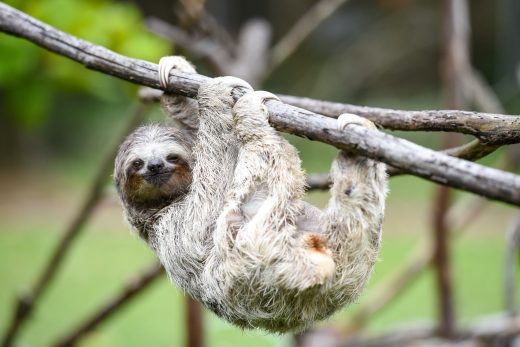 Costa Rica wildlife
15424 views
Costa Rica wildlife
15424 views
Sloths in Costa Rica: 11 Little Known Facts
The Tico Times
-
March 7, 2021
Since they were first described by naturalists in the 1700s, sloths have been misunderstood. Early scientists described the slow-moving beasts…