Rainforests? No, MUD!
As a reporter for the Tico Times, I was invited by the new environmental commission in the Legislative Assembly to inspect deforestation near Tortuguero National Park.
So I joined a group of 15 activists, reporters, and government officials to hike 10 miles to the park through a deforested area and an adjacent forested area. The government wanted to seize the remaining forested areas to create a biological corridor near the park.
The trip was initially a quite pleasant stroll through muddy pastures where Brahma cattle peacefully grazed. Of course, our intrepid government officials tut-tutted over the razed forests which these pastures represented.
As we got further from civilization, the trek became more arduous. Finally we reached the edge of the rainforest and it began to rain (why do you think they call it a rainforest?).
City folks all, we broke out our umbrellas and continued our march into the heart of darkness. Looking back over the line of march, there was something faintly ridiculous about all those umbrellas in the jungle.
My impression of the primary rainforest is plants everywhere, plants-on-plantson-plants, incredible profusion. However, I confess that in the future when someone from, say, the Rainforest Action Network or a similar group, waxes eloquent about "primary lowland rainforests," my first thought will be "MUD"! Clinging, sucking, viscous, up-to-your-ass, omnipresent MUD. By the time our little jaunt was over, even the most die-hard Greens on the trip agreed that a little development, such as sidewalks, would be appreciated. A couple of city-bred Tico journalists on the trip eventually had to be put on horses to get them out.
–Ronald Bailey
You may be interested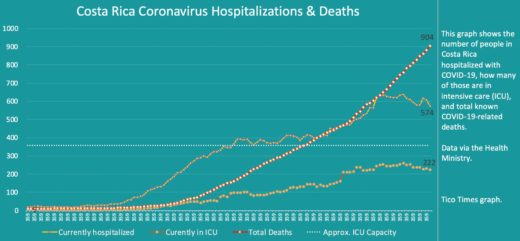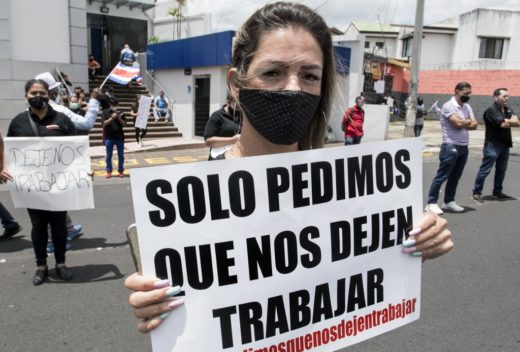 Business
3340 views
Some 34 million jobs lost in Latin America due to pandemic
Carlos MANDUJANO / AFP
-
September 30, 2020
The two aspirers for the presidency of Costa Rica, the evangelical preacher Fabricio Alvarado and the former minister Carlos Alvarado, reach the closing of the electoral campaign for April 1st with a technical draw, according to a poll disclosed this Friday.