Caribbean Wide Open, Calba In; Pacific Good
FISHING on both coasts has turned on full blast according to reports as of Monday of this week.On the northern Caribbean coast, Río Colorado Lodge reported that 17 anglers fishing over the weekend all said tarpon action outside the river mouth was wide open over the weekend, with no change by early afternoon on Monday.One angler broke a 12-weight flyrod and another splintered his conventional rod on big tarpon, with all of the boats out with multiple hookups at the same time.Weather has been ideal, with sunny skies and flat seas, and the calba run is also under way, with most of the action on the small snook up the Tortuguero Canal, although most fishermen are opting to fish tarpon rather than the small snook that traditionally appear this time of year.They should soon be moving north into the backwaters and lagoons around Barra Colorado, with the run continuing into January. Lodge owner Dan Wise had high praise for the park rangers who have cracked down on the illegal commercial netters, which has seldom been the case in past years.At Tamarindo, on the northern Pacific coast, Capullo skipper Steve Curtis said Monday that only a handful of boats were out last week and over the weekend, but he scored a few tuna in the 200- to 300- pound range. He also got a 400-pound marlin to the boat for release on Sunday, and the boat Flamingo II nailed a 250- pounder. Lots of small tuna and dorado are also being caught, but few sailfish for this time of year.That should change quickly as the green water is dissipating and the current is beginning to move, Curtis added.A bit farther south, Kingfisher skipper Rick Ruhlow reported blue water off Playa Carrillo, with a lot of dorado to 40 pounds and small tuna inshore. He also got three wahoo from 30 to 40 pounds last week off Garza, and said the boat Cowboy, a 25-foot Whaler that fishes out of Garza, caught a 65-pound yellowfin tuna a mile and a half from the beach.There is also good news from the central Pacific coast, where Jeanette Pérez, who operates J.P. Sportfishing in Quepos, reported blue water and sunny skies. She had four boats on the water Monday, so we should know more about that area by next week.Still no news from the Golfito region, so I have no idea as to the fishing in that southernmost area of the Pacific coast. Rich White wrote from Wales, in the United Kingdom, that he will be in Drake Bay, on the Southern Zone's Osa Peninsula, in early March and wonders if it's worth bringing a travel rod to fish from shore or at river mouths."I have scoured the Internet for info but can only find one boat fishing and wouldn't mind a bit of inshore fishing, but would like to do some lure/bait fishing from shore," he said in an e-mail.My response: By all means, bring a rod. Drake Bay is one of the best areas for shore fishing. I would suggest a two-piece (to make it easier to handle on your flight) medium-action rod, about six feet, reel spooled with 12- to 20-pound test. I prefer conventional reel, but spinning is fine if that is your preference. Work the inshore structure and river mouths. I suggest you bring jigs with plastic trailers and some small- to medium-size lures such as the small Rapalas, Bombers, Sonic, etc.A good contact at Drake Bay is Fred Maschmeier, who has a boat and small hotel with about four or five rooms. He offers the lowest rates that I know of in the area, and the hotel includes meals.Maschmeier has been there many years and knows the area better than most. His Hotel Ojalá is just steps from the beach, and can be reached at 380-4763.For more info on fishing or assistance in planning a trip to Costa Rica, contact Jerry at jruhlow@costaricaoutdoors.com or visit www.costaricaoutdoors.com.
You may be interested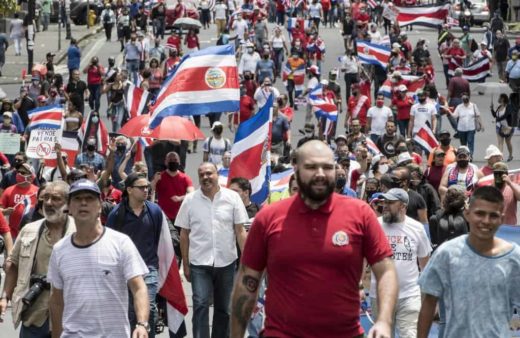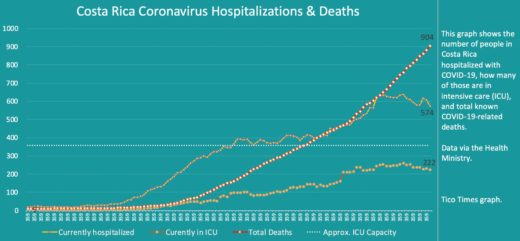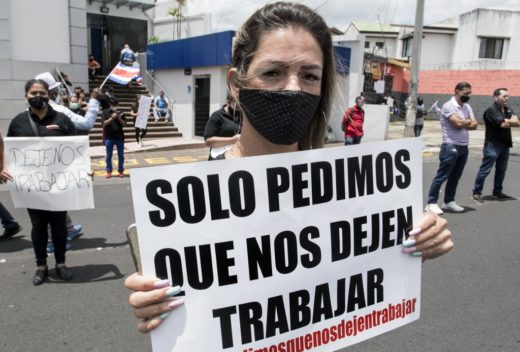 Business
3343 views
Some 34 million jobs lost in Latin America due to pandemic
Carlos MANDUJANO / AFP
-
September 30, 2020
The two aspirers for the presidency of Costa Rica, the evangelical preacher Fabricio Alvarado and the former minister Carlos Alvarado, reach the closing of the electoral campaign for April 1st with a technical draw, according to a poll disclosed this Friday.