Quepos Eatery Serves Up Local Flavors with a Twist
WITH bold turquoise walls contrasting against bright yellow napkins, rich wood tables, and candles and tiny lights twinkling everywhere, El Patio de Café Milagro restaurant in Quepos, on the central Pacific coast, is clearly no mom-and pop joint.A bite into the Creole pork tenderloin or tower of fried plantains with black bean and mango salsa further reveals bold and innovative flavors that merit the trendy "Latin fusion" label. They also merit the label "delicious."Yet, while El Patio is certainly funky and has a trendy feel, it carries none of the snobby exclusivity of some of neighboring Manuel Antonio's finer eateries. "Good food should be available to everyone," explained Adrienne Pellizzari, owner of El Patio, which last month celebrated its three-year anniversary."Good food can make your day. Good wine can make your day. This shouldn't be an elitist thing," added co-owner Lance Byron.IT was more than a decade ago that the partners first opened their coffee-roasting company El Milagro in Quepos, inspired by the lackluster coffee often served in this, a coffee-growing country. Despite the gourmet coffee Costa Rica exports, Pellizzari couldn't find a good cup of java, so she decided to make her own."Everything we have done since has been a result of customers saying, 'You should do this,'" she said.Soon after the roasting company opened in 1994, customers began asking for a place where they could sit and sip the coffee roasted at El Milagro. As a result, 1996 saw the birth of Café Milagro, a breakfast and lunch eatery in the tourist mecca of Manuel Antonio. As faithful customers enjoyed the fresh breakfast, coffee and sandwiches, they began asking for a Pellizzari- and Byron backed place to eat dinner.The restaurateurs and self-describedfoodies decided to return to Quepos fortheir dinner restaurant endeavor."We started out in Quepos; we wanted Quepos to prosper," Byron explained. "Quepos has always been like the redheaded stepchild of Manuel Antonio," Pellizzari added.BEYOND listening to client suggestions, their formula for success is simple: "We eat; we cook," Byron explained.Pellizzari goes a bit further: "We both cook, travel and eat out, and we incorporate things we've enjoyed in other restaurants." Rather than focusing on generic, socalled international cuisine, the menu at El Patio has a Latin American focus. This starts with dishes based on local ingredients. "If you can't get it locally, you won't have it," Pellizzari said.In addition, many of the dishes are essentially more elaborate versions of recipes the owners have made in their own homes. This includes red snapper in banana leaf; sautéed calamari with chorizo; grilled corn with spicy grilled flat bread; grilled jumbo shrimp in banana sauce; three-onion flan; and chayote and mango salad. Every plate has a distinct side dish, from pumpkin puree or grilled zucchini to mashed sweet plantains.Although the owners' influence is ever present, El Patio's chefs are allowed a degree of creative license, Byron said. A San Francisco chef with expertise in Nuevo Latino cuisine trains the local chefs. A fine selection of South American wines and tropical cocktails can accompany meals. And all of this can, of course, be finished with a cup of freshly roasted and brewed coffee made with arabica beans grown right here in Costa Rica.Dinner prices range from ¢4,000-7,000 ($8.25-14.40); appetizers run ¢1,800-2,200 ($3.70-4.50). El Patio also serves breakfast and lunch. For more information, visit www.cafemilagro.com or call 777-2306.
You may be interested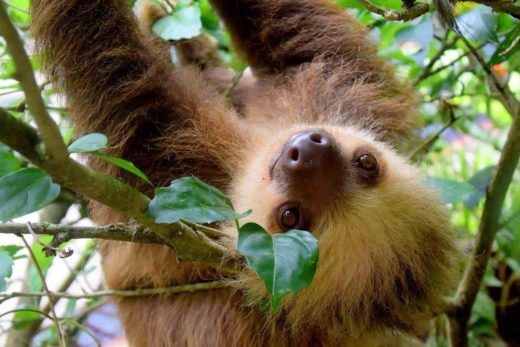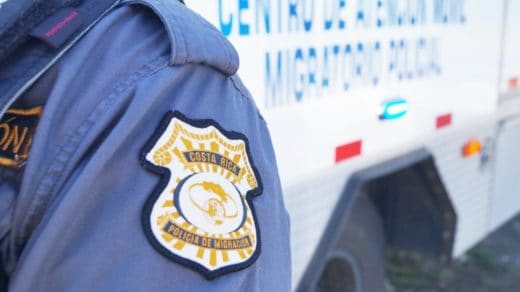 Business
71 views
How can I immigrate to Costa Rica?
Lic. Jorge Montero B.
-
February 28, 2021
Back in September 2016, when we lived in a completely different social environment, not yet affected by the global pandemic,…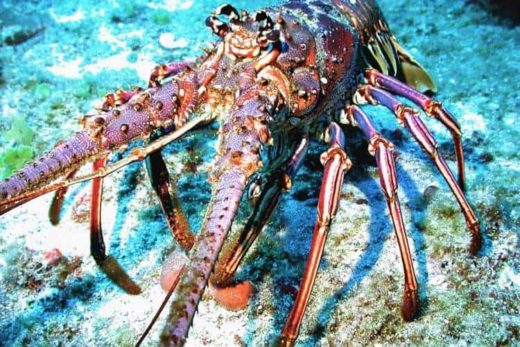 Fishing
1707 views
Central America begins ban to protect lobster
AFP and The Tico Times
-
February 27, 2021
Countries of Central America and the Dominican Republic on Monday will begin a ban to protect the Caribbean spiny lobster…