Seed and Garden Supply Directory
EVERY year I receive many letters and e-mails from gardeners around the country. The most common question is: "Where can I find seeds and gardening supplies in Costa Rica?"To aid readers in locating the supplies they need, I've compiled a directory of local companies and organizations that offer gardening products. Over the years, many new companies have flourished selling natural or organic garden supplies that make gardening easier and more environmentally friendly.Seed Exchanges, Seed Banks and Organizations for Seeds Centro Agrícola Hojancha (forestry seeds), Comanche, Guanacaste, 659-9127, fax 659-9120 Centro Agronómico Tropical de Investigación y Enseñanza (CATIE), 556-6451, Apdo. 7170, Turrialba Estación Experimental Fabio Baudrit, 441-5261, Apdo. 185, Barrio San José, Alajuela Organic Growers' Associations and Institutions Asociación Cultural Mokichi Okada de Costa Rica, 551-7420, Apdo. 510, Zapote Asociación Nacional de Agricultura Orgánica, Apdo. 152-2020, San José CEDECO, 236-1695, 235-5753, cedecosc@racsa,co.cr Confederación Nacional de Centros AgrícolasCantonales, Moravia, 297-3585INFOAGRO, Red de InformaciónAgropecuaria, sepsa@infoagro.go.cr, 296-2060Instituto Interamericano de Cooperación para la Agricultura, Coronado, 216-0222Instituto Nacional de Aprendizaje, Unidad Tecnológica en Agricultura Orgánica, 551-8361Programa Nacional de Agricultura Orgánica, 260-8300, ext. 280 Taller Experimental de Producción y Comercialización Agrícola Alternativa, Cot de Cartago, Apdo. 898-2 150, Moravia Commercial, Agricultural and Garden Suppliers Agrícola Coral, Heredia, 261-4790, Strollers Micomins pH+, N-FIX (organicbioactivator)Agrícola Piscis S.A., 591-2222, fax 591-1242Agrocosta, La Uruca, 296-2944, extract of garlic insect repellentAgropro S.A., Cartago, Biokrak, peatmoss, vermiculite, perliteAgrozamoranos S.A., 234-0843, Pitón 27 (organic bactericide and fungicide)Bio-Organic S.A, 238-3515, evergreen products, natural insecticides, fertilizers, fungicidesEco-Organics S.A., Pavas, 232-6469, organic fertilizers, insecticidesEM (Efficient Microorganisms), a culture for composting produced by Earth University, sold in many agricultural supply stores in the country La Lombrice Felice, Jorge Alvarado, 240-5570Luis Sheik, 223-0732, organic formulas for agriculture Orgánicos SOGAP S.A., 551-6490, Nutrimar (organic foliar spray) Quinagro, Alajuela, 448-5186, ISK 45 SL, organic insecticide made from potassium salt soapRepresentaciones y Suministros Agropecuarios S.A., 221-8687Seed SourcesAgencia de Pacayas, Ing. Francisco Brenes, 534-4134, potato seedAgricultores Unidos, Cartago, Fito sedes CATIE, 556-6451, Apdo. 7170, Turrialba Centro Agrícola Cantonal Acosta, San Ignacio Acosta, 410-0480Centro Agrícola Coronado, 229-9721Centro Agrícola Hojancha, 659-9127, native species tree seedsEl Semillero, Ca. 6, Av. 2/4, San José, 221-2983Estación Experimental Fabio Baudrit, 441-5261, Apdo. 185, Barrio San José, AlajuelaEurosemillas, Helberth Carpio, Curridabat, 272-1312, Hazera seedsNew Dawn Center, Apdo. 372-8000, San Isidro, Pérez Zeledón, www.thenewdawncenter.orgOficina Nacional de Semillas, 223-5922, native species tree seedsVivero La Bonita #2, Moravia, 240-4943, Fito seedsFor more information on tropical gardening in Costa Rica, visit www.thenewdawncenter.org or e-mail thenewdawncenter@yahoo.com.
You may be interested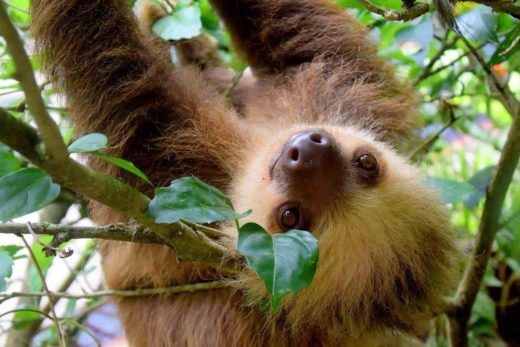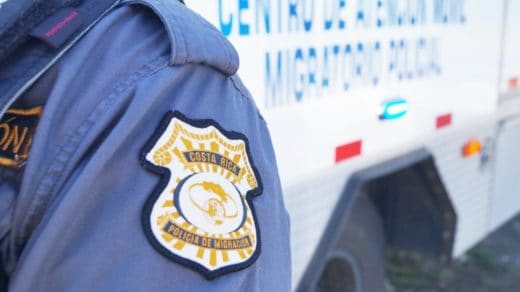 Business
71 views
How can I immigrate to Costa Rica?
Lic. Jorge Montero B.
-
February 28, 2021
Back in September 2016, when we lived in a completely different social environment, not yet affected by the global pandemic,…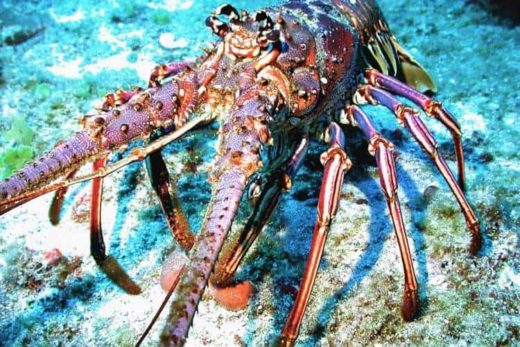 Fishing
1707 views
Central America begins ban to protect lobster
AFP and The Tico Times
-
February 27, 2021
Countries of Central America and the Dominican Republic on Monday will begin a ban to protect the Caribbean spiny lobster…