Joining Forces for Cleaner Coasts
RESIDENTS of the northwestern province of Guanacaste plan to celebrate the 20th annual International Coastal Cleanup Day Sept. 17 with a series of beach-cleaning activities, on shore and underwater. Beach cleanups in other parts of the country are also scheduled for the coming months. According to Nydia Rodríguez, president of the private conservation association Terra Nostra, every person in Costa Rica generates an average of 1,100 grams of garbage daily, contributing to the refuse that mars the country's beaches."We throw everything away; it derives from ignorance. There is a total absence of (waste management) education," she told The Tico Times."People talk about municipalities doing nothing, but they don't talk about every individual and their responsibility," she added.THE diving community of Guanacaste's Playa Hermosa has celebrated International Coastal Cleanup Day for nine consecutive years with an underwater cleanup project, according to Kelley Mae Gibbs, daughter of the owners of Diving Safaris, a local dive shop organizing the cleanup and providing tanks and scuba equipment to the first 24 certified divers to show up at the activity.This year, the Playa Hermosa beach cleanup will start at the entrance to the second beach Sept. 17 at 9 a.m., while the underwater portion is scheduled for 8:30 a.m. Post-cleanup activities will include a hot dog roast at 12:30 p.m. at the Playa Hermosa Inn, with music and a raffle whose proceeds will go to the Playa Hermosa Beach Association.Diving Safaris is taking donations of prizes for the raffle. For more info on the cleanup activity, or to pre-register – no later than tomorrow – contact Gibbs at 672-0012 or 387-471 or by e-mail at diving@racsa.co.cr.Playas del Coco, south of Hermosa, hosted two events in honor of International Coastal Cleanup Day, while the Ocotal Beach Resort, in neighboring Playa Ocotal, organized a beach cleanup Aug. 4 at 4 p.m. in Playas del Coco. The resort also held an educational day for third-graders from the local school yesterday; students participated in a small cleanup, then drew pictures of oceans to place in area businesses to spread the word about ocean conservation, according to Tanya Buxton, a scuba diving instructor at the resort.TERRA Nostra has organized five beach cleanups this year, collecting a total 6,800 kilos of garbage from Playa Sámara in Guanacaste; Playas El Roble, San Isidro, Agujas, Tárcoles and Playa Azul in the Pacific province of Puntarenas; and the Pacuare and Siquirres river mouths in the Caribbean province of Limón.The association plans to organize five more cleanups starting October 22, at the Matina river mouth, and extending into 2006.Terra Nostra's beach-cleaning project, called "United to Clean Our Coasts," was funded through a $20,000 donation from private company Florida Bebidas S.A. and began three years ago, according to Rodríguez.For more information or to volunteer for the October cleanup, call Terra Nostra at 228-4317 or 289-6093.
You may be interested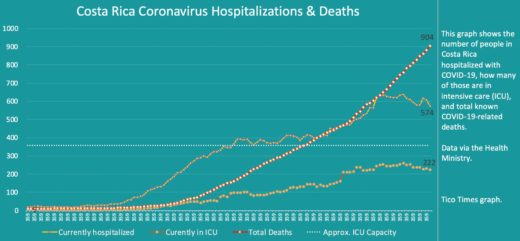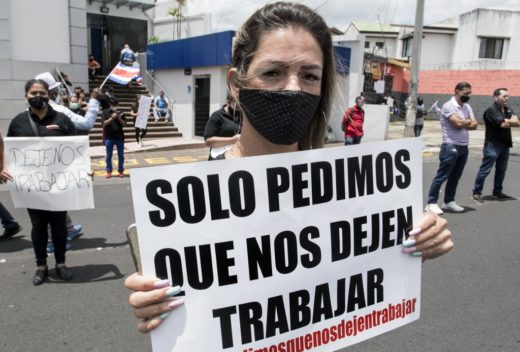 Business
3341 views
Some 34 million jobs lost in Latin America due to pandemic
Carlos MANDUJANO / AFP
-
September 30, 2020
The two aspirers for the presidency of Costa Rica, the evangelical preacher Fabricio Alvarado and the former minister Carlos Alvarado, reach the closing of the electoral campaign for April 1st with a technical draw, according to a poll disclosed this Friday.