Taxi Drivers Fear New Rates Will Drive Customers Away
WHILE the car-free are wondering how they will commute from work on late nights, lug 10 bags of groceries home, or get from one end of town to the other in less than two hours, taxi drivers are also wondering if they will suffer because of the new taxi rates that took effect yesterday.The increase doubles taxi rates in two increments, the first of which, an approximately 56% increase, was published yesterday in the official government newspaper La Gaceta. The second increase is scheduled to take effect Nov. 15 (TT, Aug. 12). Together, this means a 5-kilometer trip that once cost ¢885 ($1.84) will cost approximately ¢1,530 ($3.19) in November."The increase, which they are making supposedly to help us, is too much; it's going to hurt us. It will push people away," Favio Vargas, a taxi driver for the past 10 years, told The Tico Times. "People aren't going to use taxis anymore. The number of clients has already been decreasing in recent months, but this is going to make it worse still."Vargas' fears were confirmed by at least one taxi user, Johel Calero."It's so expensive. There is no benefit for taxi drivers. People are going to start using the bus more, even if it means they get home later," said Calero, 25, an administrative assistant in San José. "We can't pay double… and shouldn't, particularly for a taxi in which you can't open the door, can't roll up the window and get wet in the rain."MOST taxi drivers agree that at leastsome increase is necessary. Not only dogas prices seem to rise every month, buttaxi fees have also increased, explainedFrances Quirós, who has been driving ataxi for six years."Our expenses are too much," he said.Quirós said taxi use will decrease at first because the rate hike will make more people consider taxis a luxury, but eventually Costa Ricans will become used to the prices and passengers will return.This is the first increase based on a new formula, established earlier this year, that takes into account the price of gas, salaries, the value of the colón against the dollar and operational costs (TT, Feb. 7). Taxi companies had not seen a fare increase based on factors other than inflation in four years.Twenty-year taxi-driving veteran Olman Zúñiga said most of the increase will go to paying for gas, of which he uses 30-35 liters a day, he said."It's complicated. Taxis aren't obligatory. When there isn't enough money, peopledon't have take them," he added.ALTHOUGH some taxi drivers say the increase will have adverse affects, Rónald Acuña, manager of the National Federation of Taxi Cooperatives, which requested the increases, told the daily Al Día the federation had requested an even larger increase.The rates vary based on whether the taxi is a sedan, double traction, or handicapped- accessible. Rural taxis using double traction have the largest increase.The first kilometer has increased from ¢285 ($0.59) to ¢310 ($0.65) and will reach ¢330 ($0.69) in November in all categories. Rates per kilometer also increased, and a new "delay" fare was added that charges ¢2,300 an hour when a taxi is going less than 10 km an hour (in the case of traffic jams or bad roads) for more than six minutes.SOME drivers and passengers may attempt to barter a flat fare, but taxi drivers are always required to put on the meter (or maría, in Costa Rica slang), regardless of whether the trip is from one province to another, explained Carolina Mora, spokeswoman for the Public Services Regulatory Authority (ARESEP), which approved the increase. Drivers cannot charge more to pick up or drop off a passenger at a hotel or mall, if the service is at night or if the passenger is a foreigner, she added."These are tricks taxi drivers have continued using, and they are illegal," she said. "In all cases, the meter should be used."Official orange airport taxis are the only exception to the new rates and meter rule, Mora said.IF a passenger feels he or she is being incorrectly charged by a taxi, he or she should get the license plate number of the taxi and the name of the cooperative to which it belongs. The information should then be reported to ARESEP by calling 220-0102 or faxing 220-0374.To guarantee meter use, taxi users should travel only in officially registered taxis, which have a yellow registration seal on the door, and not unofficial "pirata" taxis.Official taxis will be easier to recognize under regulations the Ministry of Public Works and Transport (MOPT) is poised to begin enforcing, the ministry announced this week.Under the regulations, originally proposed last year but never enforced, taxis must be identified with signs on the roof and doors; drivers must post their name, photo and fare information inside the taxi; and drivers must wear a uniform of blue pants and white shirts."It's important to have good presentation for the customers. These drivers who wear shorts and tank tops – well, that is a lack of respect for the user," driver Franciso Peralta said.
You may be interested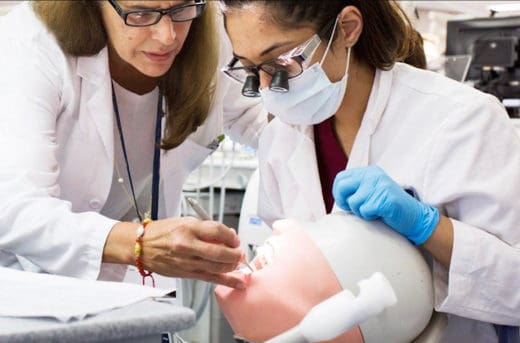 Dental Tourism
2343 views
Dental school or Costa Rica dental abroad?
Patrick Goodness / Goodness Dental
-
November 28, 2020
A visit to the local dentist is becoming too expensive for most Americans. While prices for routine check-ups and cleanings…