Painter Vermeer's Life Dramatized
SHE is Griet,plain Griet, in themorning, carefullytying her white,crisp bonnet. Sheis Griet in thekitchen, in the17th-century marketin Delft, Holland.She is theteenage servantwho cleans thepainter's studioand mixes hispaints, Vermeer's muse, his secret obsession.Griet is the "Girl with a Pearl Earring,"supposedly painted by Jan Vermeer (1632-1675) circa 1665-66. This portrait is one ofthe Dutch genre painter's most beguilingworks, capturing a mixture of fear anddelight expressed in the face of the girl.Based on the best-selling 1999 novelby Tracy Chevalier, director PeterWebber's exquisite adaptation brings to thescreen the possible events behindVermeer's masterpiece. The movie is nowshowing at independent-film venue SalaGarbo in San José.AN industrial accident blinds Griet'sfather, a tile maker, and forces her intoservitude to support her family. Working asa maid in the household of famous painterJan Vermeer (Colin Firth) is not easy forGriet (Scarlett Johansson). Cornelia(Alakina Mann), one of Vermeer's numerouschildren, dislikes the 17-year-old fromthe beginning and sabotages her whenevershe can. To the painter's eternally pregnantwife Catharina (Essie Davis) and her tyrannicalmother Maria (Judy Parfitt),Vermeer's talent is merely a source ofincome to maintain their luxury lifestyle.The new maid's quiet, thoughtful mannerand directness attract the henpeckedpainter, who hides most of the time in hisstudio. Pieter (Cillian Murphy), son of thelocal butcher, wants to court and warn her,but the girl is already intrigued by the mysteriessurrounding her employer's art and,little by little, succumbs to his allurements.Flamboyant, lascivious patron VanRuijven (Tom Wilkinson) and Maria arepartners; they arrange a situation where theperfectionist artist can secretly paint thegirl without his wife knowing. Subsequently,the amour between Griet, theilliterate, Protestant servant, and herCatholic employer hurls the artist's householdinto a thunderstorm of passions."GIRL with a Pearl Earring" has aslow pulse, much to its advantage. Thisreviewer felt immediately drawn to 17th centuryDelft, where life was not dominatedby the striking of the clock. Some scenes– of light beaming across the studio as Grietopens the shutters, or guests arriving in agondola at dusk – are literally breathtaking.And, like a silent movie star, ScarlettJohansson (from the critically acclaimed"Lost in Translation") is hypnotic to watch.This is an extraordinarily beautifulfilm. Director Peter Webber and cinematographerEduardo Serra have created avisually sumptuous drama in spite of arather thin story, a movie about art thatconveys the importance of color and lightin Vermeer's work.It is as if we can see the painter's worldthrough his own eyes – the eyes of agenius, who died in debt at 43 and left mostof his life and works, including Girl with aPearl Earring, shrouded in mystery.Presented in English with Spanish subtitles,this award-winning film is playing atSala Garbo movie theater in San José, onAvenida 2, Calle 28. The theater estimatesthe film will show until mid-March. Forinformation, call 222-1034 or 223-1960.
You may be interested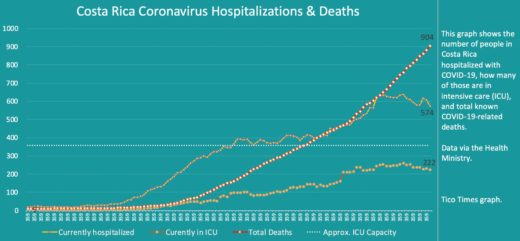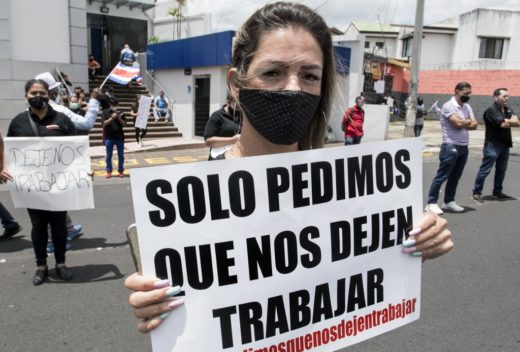 Business
3341 views
Some 34 million jobs lost in Latin America due to pandemic
Carlos MANDUJANO / AFP
-
September 30, 2020
The two aspirers for the presidency of Costa Rica, the evangelical preacher Fabricio Alvarado and the former minister Carlos Alvarado, reach the closing of the electoral campaign for April 1st with a technical draw, according to a poll disclosed this Friday.