The Tico Times is proud to be an independent, English-language news source in Costa Rica. Our readers regularly submit editorials and responses to our articles. Send us yours: alejandro@ticotimes.net.
Today, we are featuring a reader story. Helen Lucas spent four months volunteering and living in Costa Rica before returning to her home in the United Kingdom. She reflected on her time abroad in the following essay.
* * * *
Costa Rica Reflections
I have recently returned to a rather chilly England following approximately four months living, volunteering and traveling in Costa Rica.  As I have been working through the unpacking and general sorting, I have been spending time thinking about not just what I miss the most about the country I came to love in my time there, but also what I most appreciate having experienced and aspects I will remember the most.
The weather
And I don't just mean the warmth — there is a lot of beauty to be found in a frosty winter's morning, and the UK certainly has its fair share of those!  During my time in Costa Rica, I witnessed the change from the rainy to the dry season, and it was fascinating to see the progression.  When I arrived, you could almost set your watch by the afternoon rain, and I couldn't believe the strength of some of the downpours!  And then suddenly all clouds were gone and it seemed that every day dawned bright and clear.  One reward for regularly having to get up early was that I was fortunate enough to witness many spectacular sunrises.  And likewise, in the evening, many beautiful sunsets and even shooting stars on occasion.  I noticed different colors and patterns which did seem to vary across the country, from the wide open skies of coastal Puntarenas to the more atmospheric Central Valley towns.
The food
One word… plantain!  I am sure you can get plantain on this side of the Atlantic, but I had never come across it before.  And what a discovery!  My favorite ways to eat it have to be as sweet and gooey maduro or as rich patacones.  And I went from hardly ever eating rice at all to enjoying it usually every day.  It is hard to explain to people here how it really does taste different for breakfast, lunch or dinner, and how versatile just two ingredients can be!  However one food I am now put off from eating is pineapple.  Having tasted it fresh from the finca, and finding it so sweet and juicy having been fully ripened by the Costa Rican sun, our imports just seem weak in comparison.  Whether as hearty chunks of cut fruit or whipped into a refreshing batido, I simply couldn't get enough piña!  And there isn't enough space to mention all the other fresh fruit and vegetables I enjoyed, and again being able to see – and taste! – the difference in produce available with the change in the seasons.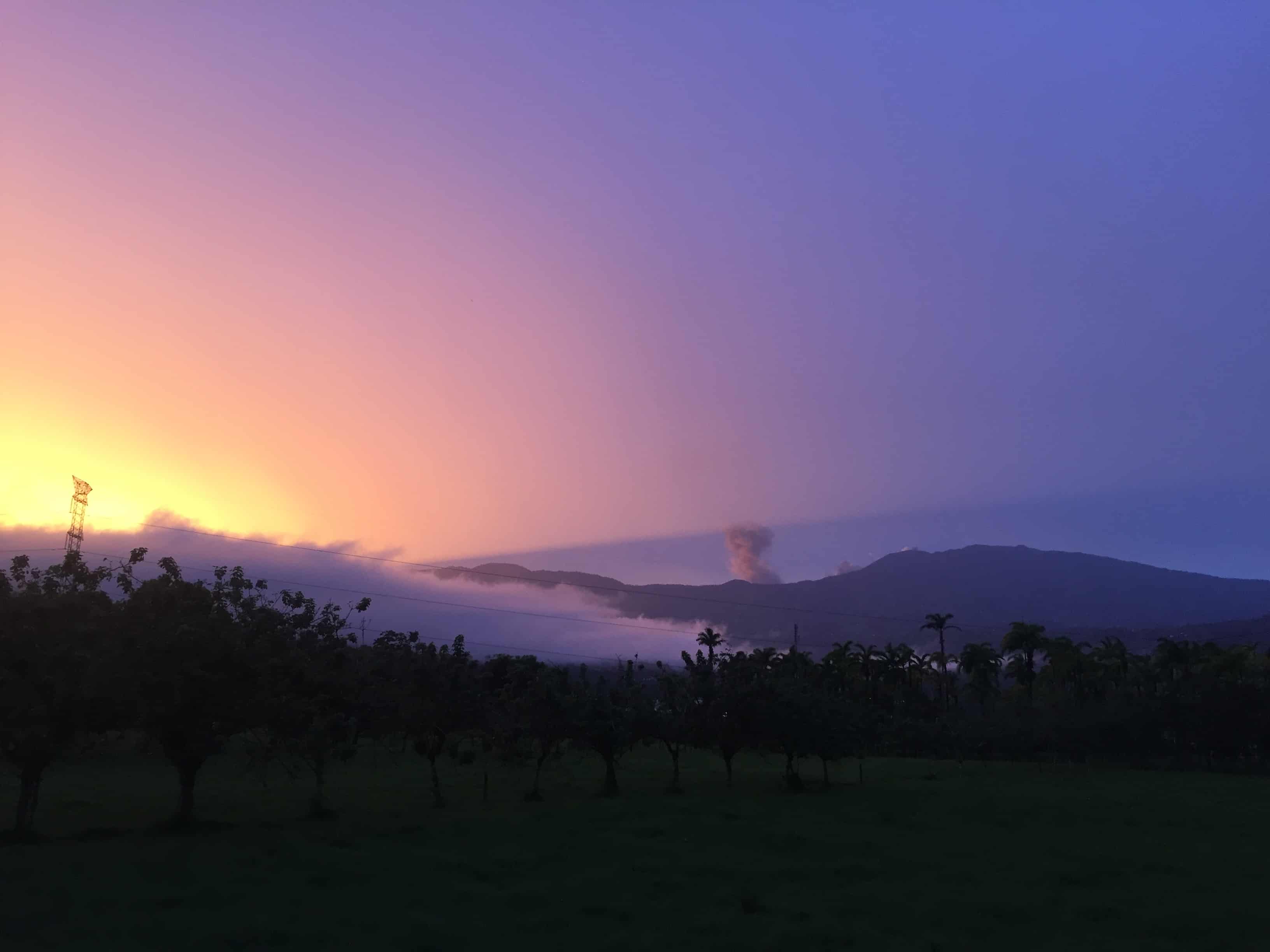 The language
Being in Costa Rica reignited a dormant love of the Spanish language, and I gradually developed my confidence speaking with locals.  Taxi drivers in particular seemed to be my chatting companions!  As any language learner will understand, I found it incredibly frustrating knowing only so much and usually not quite being able to say exactly what I wanted to, but I built up my confidence to just give it a go, and always had a little burst of pride when I could understand what was said back to me in response!  My vocabulary expanded greatly, particularly when it came to groceries, the weather and wildlife, and I enjoyed looking up the translations for what was around me.  New 'favorite' words have to be colibrí, libélula and arco iris (hummingbird, dragonfly and rainbow, respectively).  One of my aims now is to maintain this motivation and to continue exploring and learning the language for my own enjoyment – and perhaps ready for my next adventure!
The wildlife
I would describe myself as someone who enjoys the natural world, and whilst I am not an expert, I do take pleasure in noting the different birds, plants and creatures to be found.  The sheer number and diversity of flora and fauna was astounding and it was very special to see wildlife very much in the wild, where it is meant to be.  It is not often you are woken by the call of howler monkeys, or have to come to an abrupt halt on the road to mind the turtle making its crossing!  And it isn't just the large and showy – such as jaguar prints or rainforest trees which are so tall you can't see the top of them – which stick in my mind, but also the delicate and graceful hummingbirds and orchids which may be small in size, but big in beauty.
The people
Life in Costa Rica isn't perfect and it comes with its fair share of stresses, but in general I found the Costa Rican people to be genuinely kind, patient and proud of their country, despite any challenges they may face either personally or as a nation as a whole.  The patience certainly helped with my Spanish!  I will never forget the warmth and generosity of a couple in a small town who put me and two companions up for the night when we became stranded far from our intended destination after dark.  This was done without question and without complaint, and they treated us with such care at a time when it was needed the most.  I might have found the slow moving queues in Maxi Pali to be frustrating, but that was a small price to pay for otherwise accepting and respectful interactions with people from many walks of life.
I now have the challenge of adjusting back to life in England.  I hope to carry many aspects of my experience with me into whatever it is I do next.  But for now I say 'gracias' to Costa Rica, and 'ciao'!
To share editorial ideas, comments or news tips, please email alejandro@ticotimes.net.