You don't have to be fluent in Spanish to enjoy the 14th annual Storytelling Festival in Alajuela. It started Jan. 24 and is going on until Feb. 2. The festival will include music, art, and activities in the central park and more than 60 storytellers from Costa Rica and 14 other countries.
The festival started with stories in the park but there is more to see and hear. Each day, except for Sunday, will start with a Cimarrona band, the tinny traditional music played to call people together. There will be art and drawings in the park and at the Casa de Cultura, which was built in 1914.
Most stories are interactive, meaning that the audience joins in with gestures and motions. They can also dance to a rhythm or be part of the action on stage.
Occasionally a storyteller scolds the audience for a lackluster response, but it's all fun, even if you're just watching. Check the schedule for story times and place, either the museum across from the park or the municipal theater, one block south of the central park.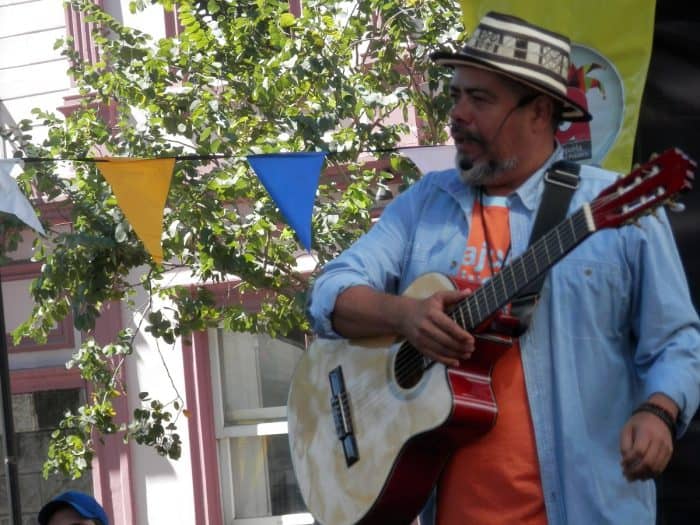 Several storytelling groups practice their craft at weekly sessions – some open to the public. This year's festival is dedicated to oral traditions in the electronic era.
Storytelling goes back as far as human language and is a part of all countries. It was a form of mass communications before the written word. It was how legends and traditions passed from one generation to the next. Some tales, like Little Red Riding Hood, are known around the world.
Storytelling became an integral part of Alajuela 35 years ago when Juan Madrigal took his talent to the stage as Juan Cuentacuentos (Juan Storyteller). He now performs around the country and has participated in storytelling events in other countries.
His career actually began as a catechism teacher, but he discovered that hamming up Bible stories kept the kids' attention. Then more kids started coming to his class. He still heads up the festival each year and tells his own stories.
Here is the schedule for the festival: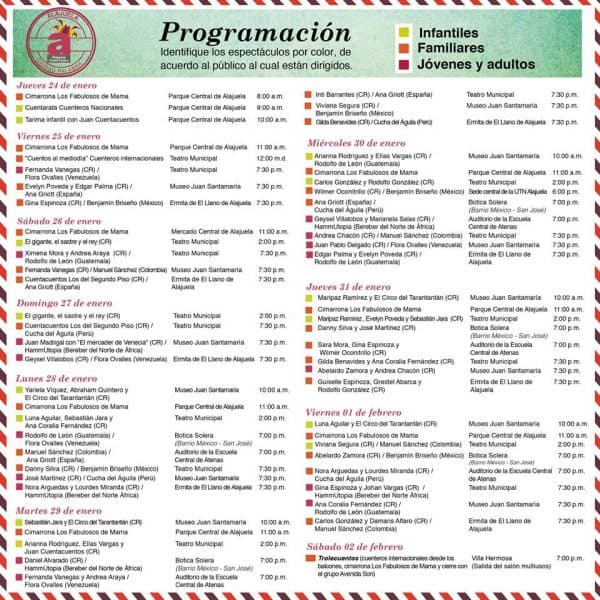 ---
This story was made possible thanks to The Tico Times 5 % Club. If only 5 percent our readers donated at least $2 a month, we'd have our operating costs covered and could focus on bringing you more original reporting from around Costa Rica. We work hard to keep our reporting independent and groundbreaking, but we can only do it with your help. Join The Tico Times 5% Club and help make stories like this one possible.
Support the Tico Times