Last updated at 4:25 p.m. CST.  
Original story: 
Heavy rains over the course of the week caused significant flooding throughout Costa Rica on Friday.
Alexander Solís, President of the National Emergency Commission (CNE), said nearly 1,000 people have been evacuated to at least 16 different shelter sites due to overflowing rivers in the provinces of Puntarenas and Guanacaste.
"Since [Thursday], we've had intense rains, especially in the Central Valley and the Nicoya Peninsula, in addition in the Central Pacific," Solís said. "This has caused multiple situations, especially in the Sector of Paquita […] and in Puntarenas, especially in Chacarita, El Establo and El Roble, where it was necessary to move people to shelters."
Solís also said landslides have blocked part of Route 160, which traverses the coast of Guanacaste, in addition to other streets in the northern province.
He warned the public to exercise caution as rains are expected to continue throughout Friday. Even shallow flood waters pose drowning risks, and vehicles can stall or be swept away by moving water.
"It's important to mention we are predicting more rain throughout the rest of the day," Solís said. "So be attentive to areas of risk, leave them as a preventative measure, and please contact the Municipal Emergency Commissions that has already set up shelters throughout the province."
Alina Trejos, a resident of Nosara, Guanacaste, said heavy rain overnight caused the Nosara River to overflow, flooding the entire town center. She said members of the public with paddleboards and kayaks are joining emergency crews to help people evacuate.
"People have water up to their waists or higher," Trejos said. "[… ]The situation is plenty critical."
Friday marks a year since Tropical Storm Nate killed dozens of people in Costa Rica and throughout Central America. Many communities have not fully recovered from the damage, which included destroyed roads and bridges.
Photos and videos shared with The Tico Times captured the extent of Friday's flooding:
11:50 a.m.: Initial photos from flooding in Nosara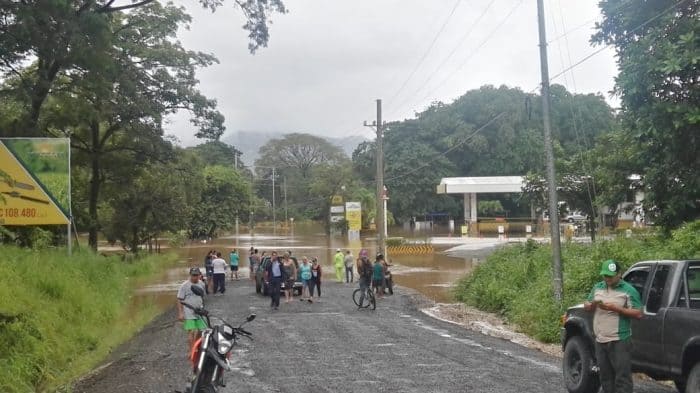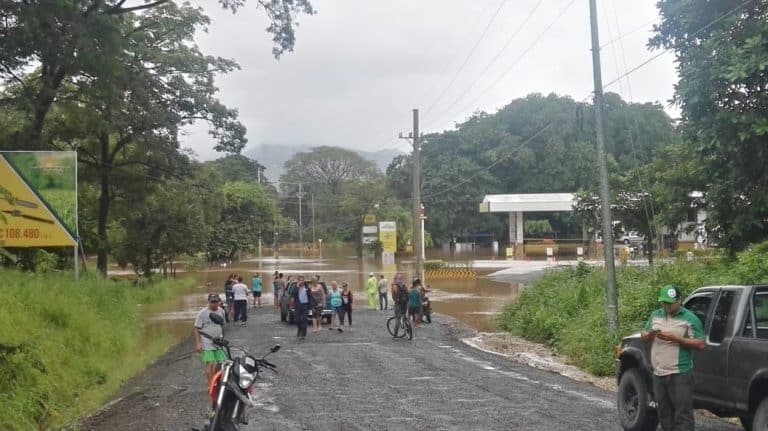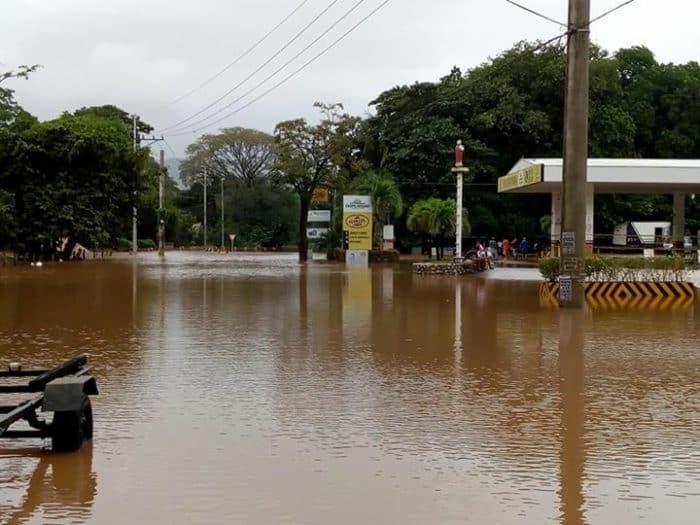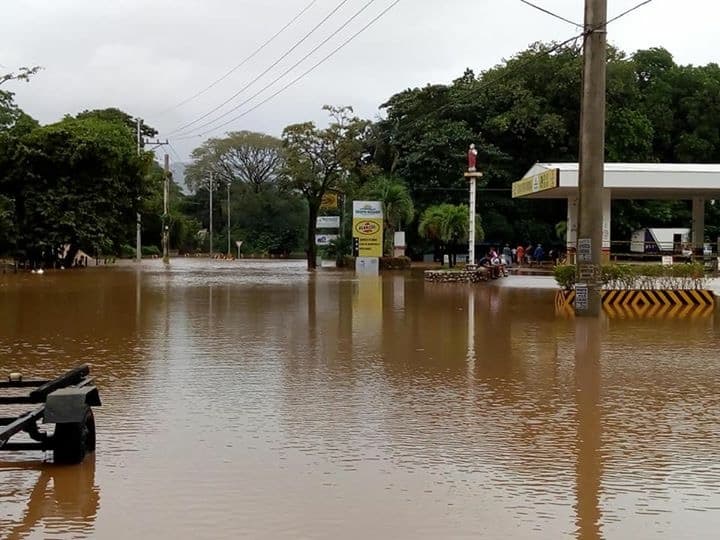 12:45 p.m.: Videos capture the overflowing Nosara River  
2:25 p.m.: Photos show evacuations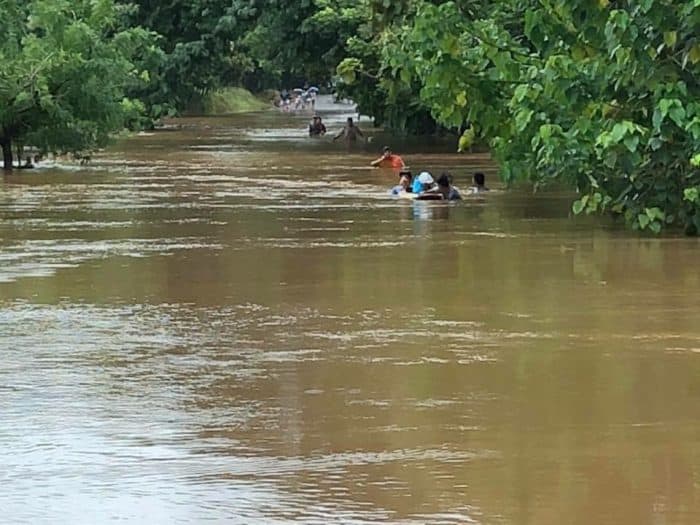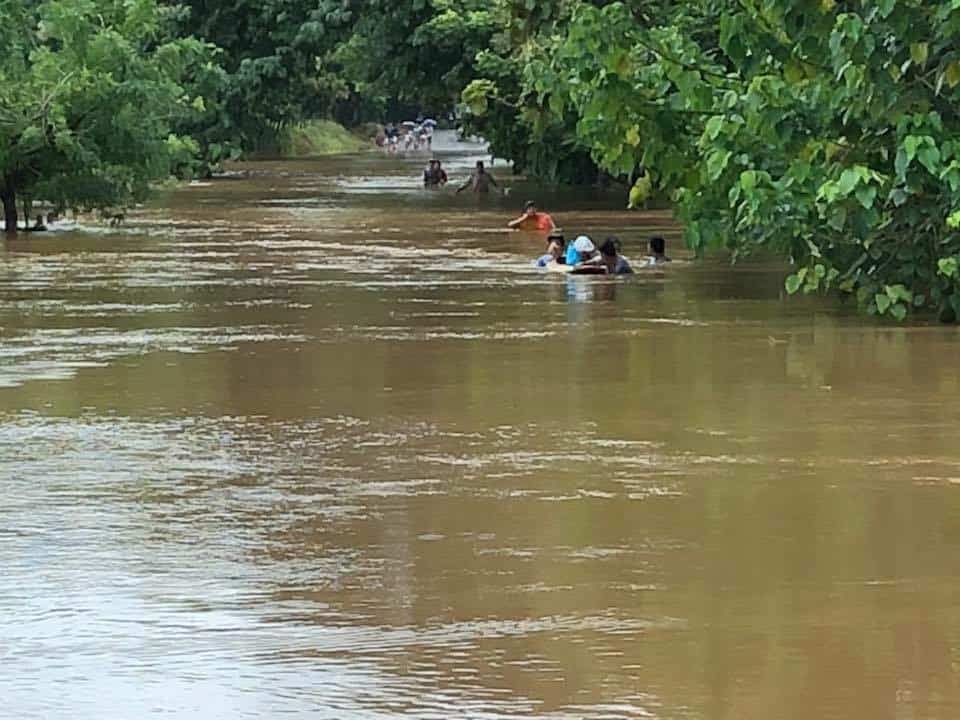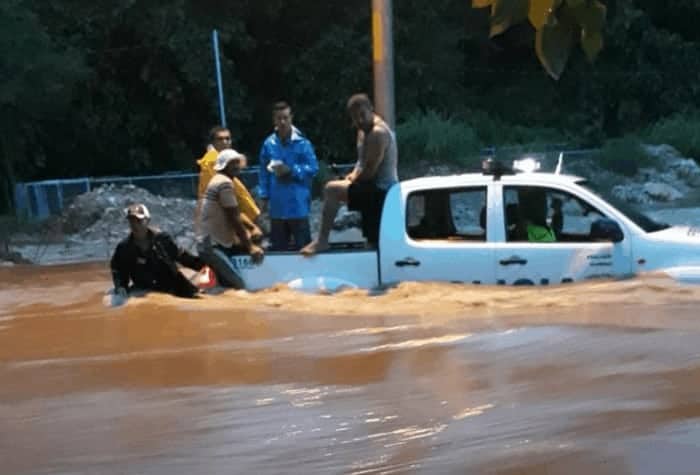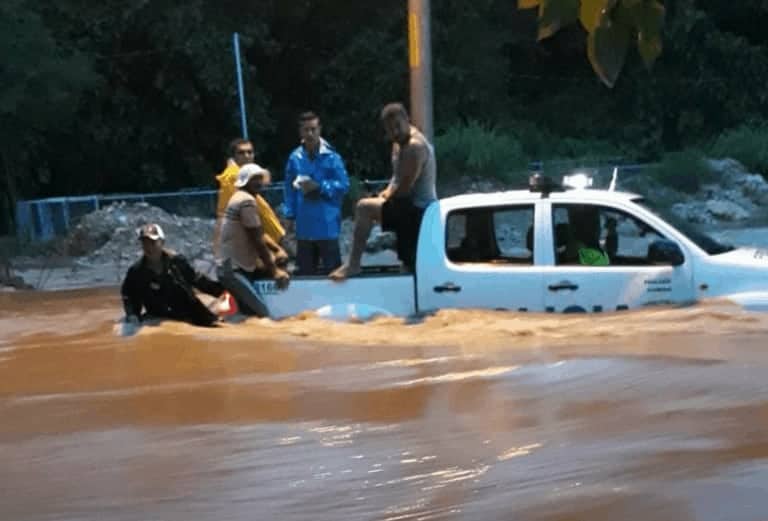 3:10 p.m.: CNE provides update on emergency efforts   
In a Friday afternoon press conference, the CNE said more than 100 communities in the provinces of Puntarenas and Guanacaste have been evacuated to 19 temporary shelters.
The CNE has been unable to access some communities in the Nandayure and Paquera sectors that have suffered the most severe flooding and landslides, Solís said.
Yamileth Astorga, Executive President of the Costa Rican Institute of Aqueducts and Sewers, said that thousands of people have been without drinking water Friday due to the flooding and the rains.
3:35 p.m.: Additional evacuation photos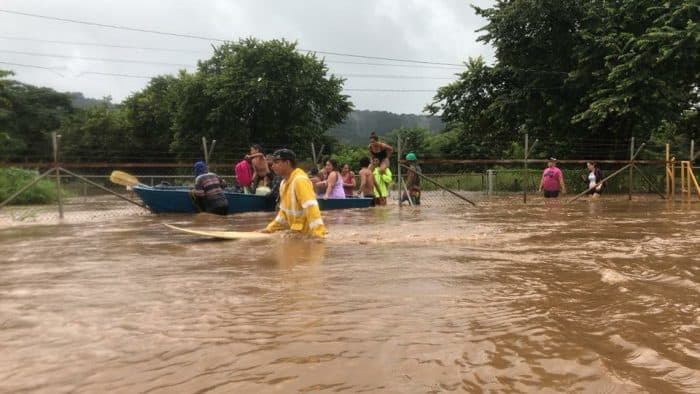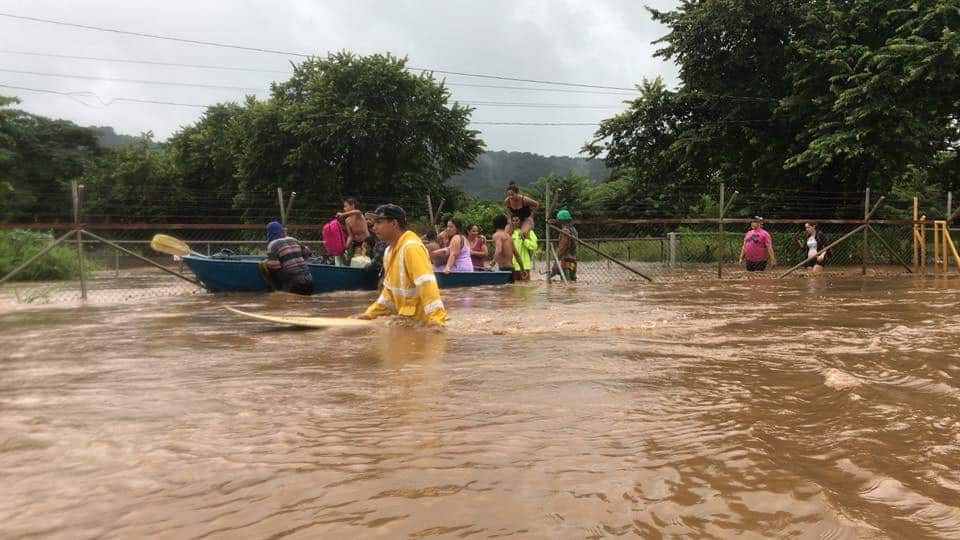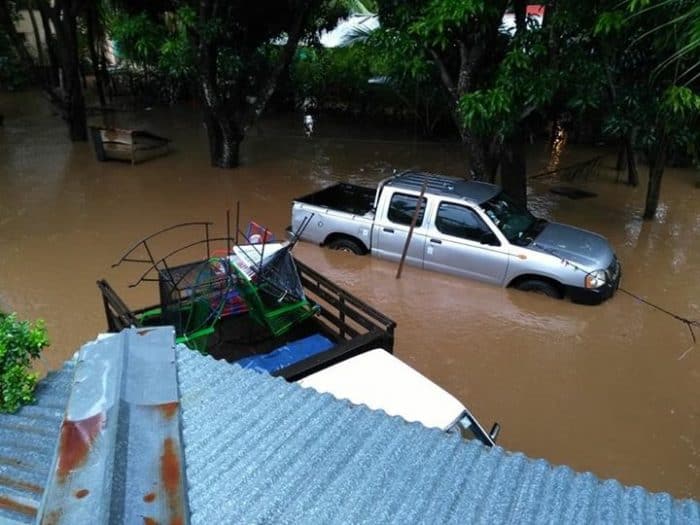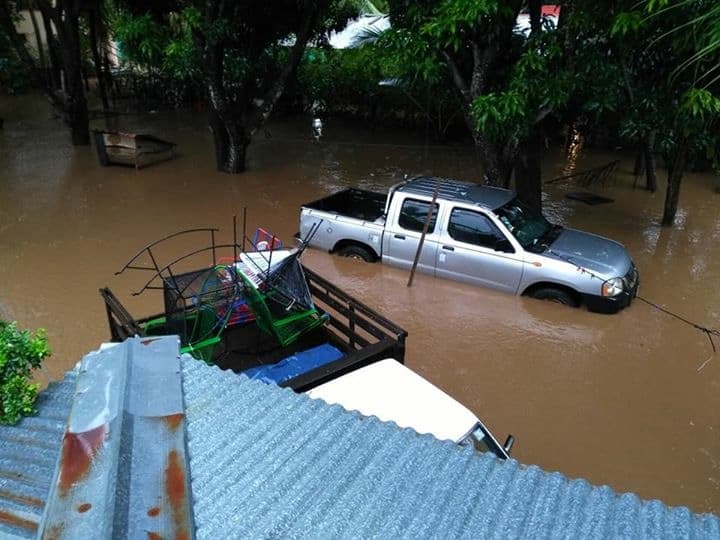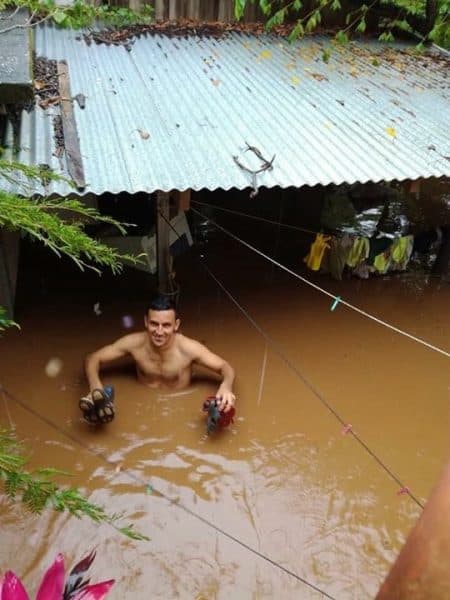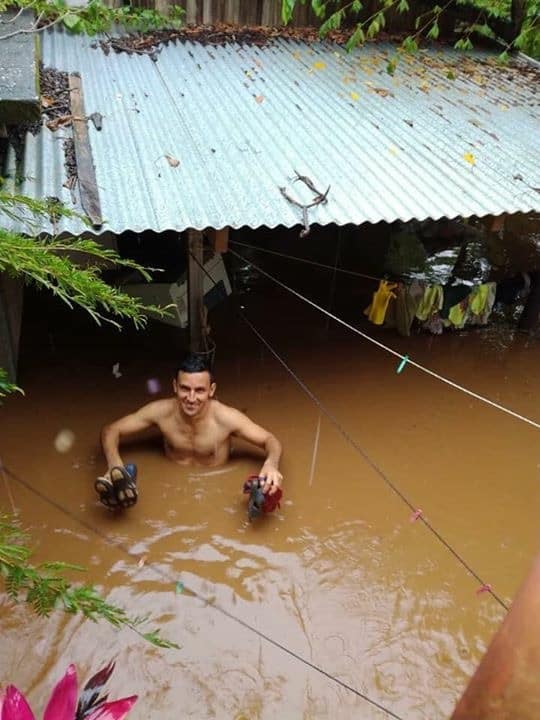 4:25 p.m.: Educational centers being used as shelters 
In a press release, the Public Education Ministry (MEP) said eight educational centers are being utilized as temporary shelters for more than 1,100 people.
Seven of the shelters are in Puntarenas, while the eighth is in Santa Cruz, Guanacaste.
An additional six educational centers currently cannot be used as shelters due to flooding, landslides or other problems with accessing the sites, MEP said.
MEP officials will continue working with Local Emergency Commissions to provide further assistance to affected communities.
Readers interested in donating to support relief efforts can make U.S. tax-deductible donations through Amigos of Costa Rica: to the Guanacaste Community Fund (general relief) or to the Nosara Animal Care (rescuing abandoned animals).
This is a developing story that has been updated with additional photos and videos. Stay tuned to The Tico Times for further developments.