I have fond memories of El Sotano: sipping cheap red wine in a darkened room to the tune of an unbelievably talented Scandinavian cello master performing his jazzy craft along with a couple of equally-skilled local musicians.
It could well have been 1920.
On a more recent occasion, I had the pleasure of seeing local punk band Ave Negra play a standout show to a roomful of rowdy fans.
The small space allowed an unparalleled level of proximity to the artists and fans – combined with the opaque, dimly-lit atmosphere, the results were electrifying. It was one of my dreams – as I am sure for dozens of musicians across the country – to play in its epic stage, a dream that will now, unfortunately, never come to pass.
El Sotano will close its doors soon.
Some might say the project was too ambitious. Indeed, as the young owner poetically explained to newspaper La Republica recently "we sinned in dreaming of a cultural utopia."
More than a venue, El Sotano was a multifaceted center for Josephine culture. It had all begun in the eponymous basement of Casa 927, a Victorian structure built in 1940, which owner and cultural entrepreneur Jose Maria "Chema" Alfaro used as a staging ground for the invasion of the remainder of the house.
In the early days, back in 2013, one would enter through a charmingly derelict iron emergency exit door at the back, to a small area with a tiny stage. Over the next five years, a veritable parade of local and national artists infused the basement walls with an infinite tapestry of notes and melodies.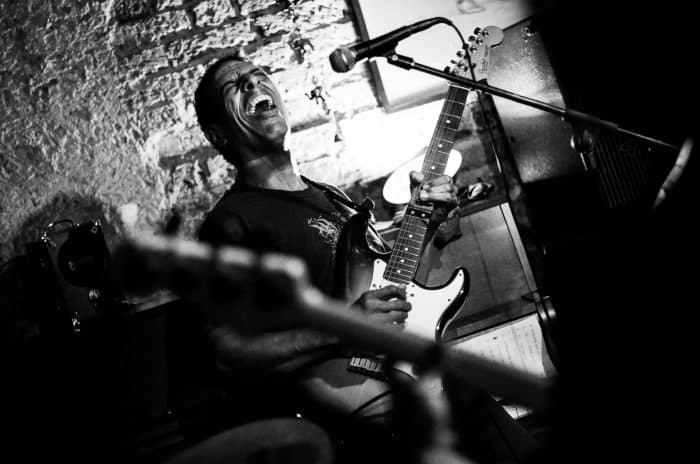 A couple of years after the initial locale opened, Chema would go on to take over the rest of Casa 927. On the "ground" level of the house, a much larger stage was built, which became the Amon Solar. The anteroom to the new, parallel venue would later become its own distinct cultural space, flanked by a chic café on one side and a hall used to host swing dancing lessons (among other activities) on the other.
Sometimes during 5 p.m. rush hour a giganta, a paper mache doll used in traditional activities, in the effigy of Maria Callas would peep out of the main balcony and sing opera to passers-by. There was even a third floor, from which one could see the bands playing on the Solar stage below or participate in miscellaneous events – for example, a prohibition-era swing show, or an art exhibit.
The twin venues, Amon Solar and El Sotano, were among the few in the city to offer musicians decent in-house equipment, with El Solar, in particular, offering a highly attractive stage, graced by local touring acts like Los Waldners, Adaptados, Pedro Capmany, and countless others.
I myself witnessed two particularly great shows by 1950s garage rock act Los Cuchillos, and grunge bands Soundlight & Madam Whiskey. On the final Saturday of its closure week, I saw Costa Rican guitar master Moisés Guido along with supergroup GPS, for a fitting end to the legend of the locale, with Guido's pyrotechnics and GPS's infectious melodies seemingly eulogize the iconic establishment.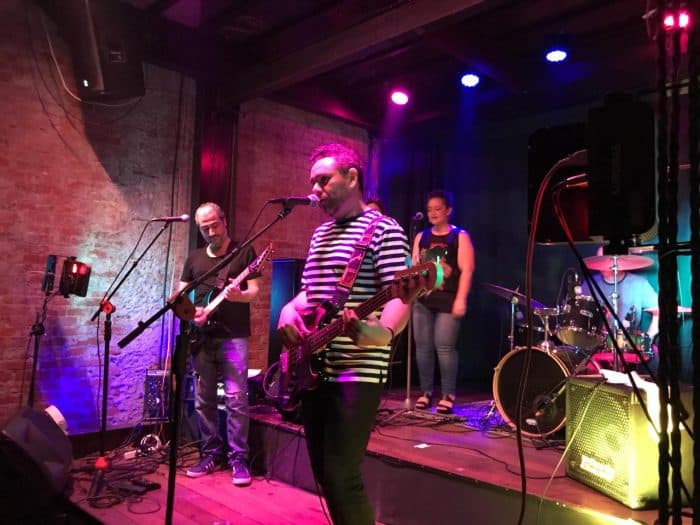 El Sotano played an integral part in the recent history of Barrio Amon. In the late 19th century, coffee baron Amon Fasileau-Duplantier began developing the area within his holdings around the Torres river, which became the primary place of residence for the country's commercial and political elite. It is striking compared to the rest of the urban landscape, with Victorian and neoclassical architecture lining its gridded streets.
Mirroring trends in other cities, the area was not spared urban collapse over the course of the 20th century as residents flocked to the suburbs. Crime and prostitution turned the Barrio into a red-light district. However, over the past few years, a renaissance began getting underway. Spearheading this transformation was the iconic El Sótano, injecting a breath of fresh air for the embattled neighborhood.
We should take this opportunity to salute dreamers like Chema and so many event producers, locale owners, and local musicians alike, who are working tirelessly to maintain the ember of local culture alight – and it bears remembering, with virtually no government support, particularly in these times of austerity.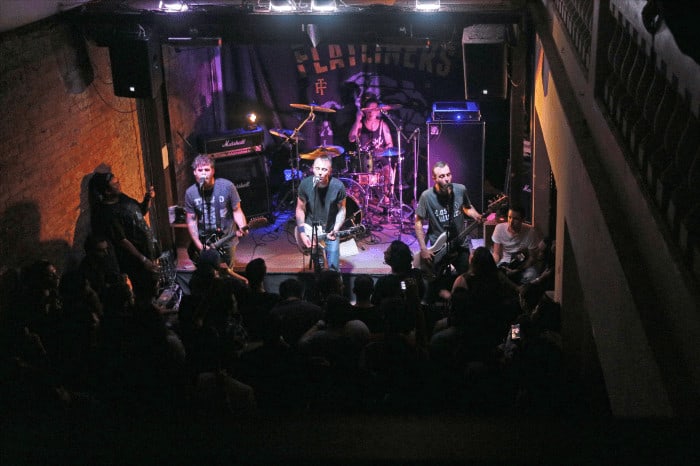 When we talk about economic development, we usually think of factories, large-scale agriculture, or high-tech design but seldom about the artistic and cultural production which often make the former worth pursuing.
When we travel outside our country, it is not the banking centers of London or the Renault plants in France we long to see or even remember, but the street musicians, the theaters, and the bars: in short, the culture, that which makes our soft mammal hearts warm
El Sótano and Amon Solar brought us amazing memories, and perhaps the saddest part of its closure is that it deprives future generations of San Jose dwellers the chance to enjoy it in the future. It was integral in rejuvenating Barrio Amon's status as a cultural production center in the capital.
In its footsteps, the area in close vicinity to the bar received places like the Talentum art gallery, Cuban restaurant Alma de Amon as well as Silvestre, a gourmet restaurant specializing in local-themed cuisine. Even if El Sótano does close forever, it will have planted the seeds of future urban renewal, and I hope it inspires others to follow their dreams in this historic neighborhood in order to continue the beautification and repopulation of San José.
---

Eduardo Doryan Jara is a Costa Rican economist who moonlights as a rock musician, radio show host, and occasional comedic actor. He provides lead vocals for national heavy metal bands Thunderborne and Occasus Tyrannis, as well as cover and tribute projects LandScape and The Funky Monks.
He leads online radio station Mundo Rock Radio's local music program RelampaRock, which broadcasts 100% national music every Saturday at 1 p.m. Outside of music, you can catch him doing fake sports newscasting for the amateur local soccer team Nottingham Miedo F.C.