In the back of an unknown vehicle, Álvaro Conrado, 15, asked the people around him not to let him go to sleep, because if he did, he wouldn't wake up. He'd been shot in the neck and it hurt to breathe. He was bleeding out.
He was shot a few minutes earlier, near Metrocentro, a shopping center in Managua. He'd bought some bottled water at a gas station to take to protesting students who were collecting supplies at the Managua Cathedral. His parents had no idea what their son was up to. Thad day he wore blue jeans, sneakers, and a red jacket that his father said made him an easy target.
Around 12:30 p.m., Álvaro showed up to the Cruz Azul hospital mortally wounded. His parents say he was turned away. The same stranger that took him there then brought him to the Bautista de Managua Hospital. At about 2 p.m. that Friday, April 20, 2019, Álvaro Conrado died in the operating room.
Álvaro was a student at the Loyola Institute. He was training to win his fourth medal in track and field the week he died. He turned 15 just 12 days before he was murdered.
He was a student, not a delinquent.
When Álvaro Conrado had an idea in his head, it was hard to get it out. He defended what liked and couldn't stand injustice. He'd been that way since he was a kid. He used to protect younger kids and always wanted to help, his mother said.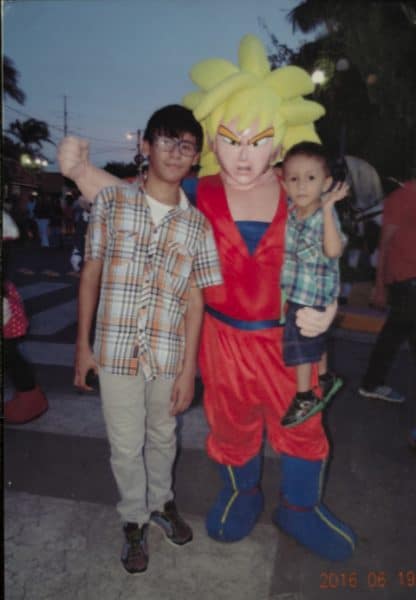 "We've come to the conclusion that he had the desire to help people and he showed that until his last moment. When he was a kid he wanted to be a fireman," his mother, Liseth Dávila said.
Álvaro joined his school's track and field team last year. He was supposed to compete the day after he died. He'd been training for days.
He liked rock music and was listening to The Beatles and Queen a lot. He spoke English and learned to play the guitar when he was 5 years old. He liked Anime and while a lot of his friends made fun of him for that, he never let it get to him. He was the oldest of three brothers. He also wanted to be a lawyer.
"He wanted to travel. He wanted to be someone. He'd tell his little sister: I'll get ready, then I'll get you ready," Dávila said.
The day everything changed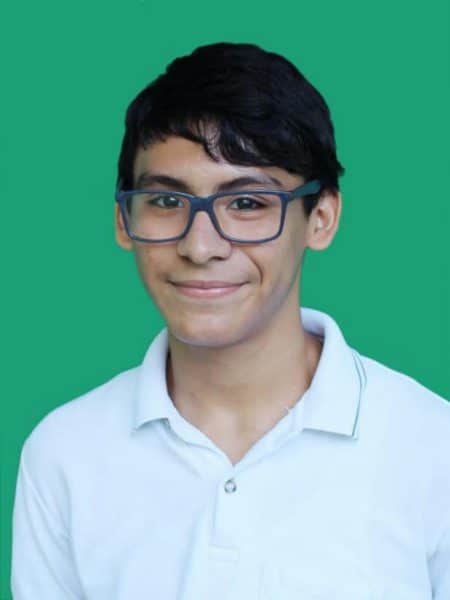 On Thursday, April 18, 2018, Álvaro Conrado went to train at his school in the morning. Since classes were cancelled, he spent the afternoon with his dad and asked him to explain what was going on. He wanted to know why the university students were protesting. After his dad explained, Álvaro asked his dad:
"Why don't we go check it out?"
"It's too dangerous," his dad said. "Sometimes when you're checking out a fight, that's when you get hurt. Anyways, you're still a kid. Let's watch it on TV instead and see how it works out."
When they got home, they had dinner and Álvaro started studying with his sister. He kept asking questions and his mom told him to be careful if he saw anything on the street. The conversation continued until midnight and before Álvaro went to bed, he messaged a friend to say:
"Our Pinolero (a colloquial term for Nicaraguan) land. The place we were born and grew up in. Our blue and white flag stained with our brothers' blood. Where's the respect to our country. [sic] It's Nicaragua, not any old piece of garbage. We're Nicaraguan. We're one. They'll never be able to defeat that.
The next day Álvaro got up earlier than usual. He looked so restless that his grandmother huried to make his breakfast because she thought he was hungry. But his worry was that it was already 9 a.m. and his dad hadn't gone to work.
They had breakfast together.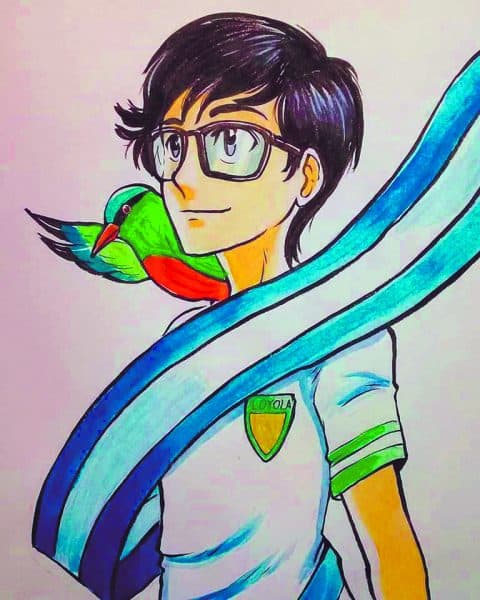 "He didn't mention anything. I told him: I'm going to work, and since there's no school, wait for your sister to wake up, then grab your books and study. He said: 'Yes dad, don't worry.' We said goodbye and that's the last time I saw him.
"That was around 9 a.m. At 11:45 a.m. I got a call from and they tell me that the phone's owner is going into the hospital and he was wounded badly in his neck. I get to the hospital at 2:10, but I couldn't see him alive," his dad, also namedÁlvaro Conrado, said.
Álvaro Conrado didn't know who their son went with to go help. They know he went to one of his friend's house and asked him to join him to go join the students at UPOLI, but his friend said his parents wouldn't let him and it was dangerous. So Álvaro went on his own. The day he was murdered he was with two others, but no one knows who they were.
There's a 16-second clip on social media where you can see the moment Álvaro was helped by students at the Cathedral of Managua. He doesn't stop saying: "It hurts to breathe. It hurts to breathe," while other students press a red handkerchief against his neck.
Álvaro could have survived his wounds if he'd gotten help earlier, doctors at the Bautista Hospital told his parents. He lost too much blood in the time it took to take him from one hospital to another, and that's why he didn't make it.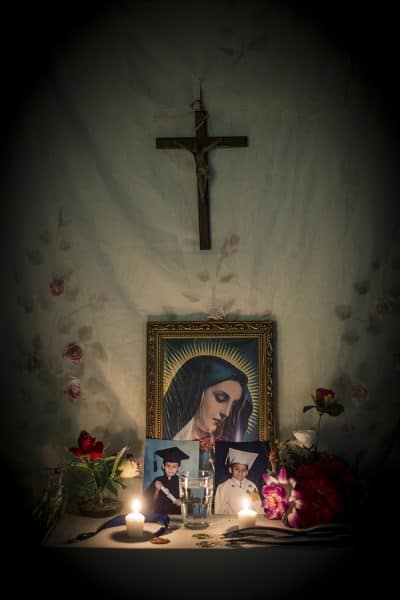 "When we left, the doctor said we could file a complaint against the Cruz Azul Hospital because they have the obligation, as doctors, to help. That's taking a side, not having a conscience, but there's no law here. And why complain, just so they can file a countersuit against us and leave us with nothing," his dad said.
Álvaro was getting to the cathedral lot when he was shot. He wasn't even able to hand in the bottled water he was carrying. The shot grazed his lower lip and they had to open his chest at the hospital to find out where it was lodged. His mom says that's when they realized it was a lead bullet.
Álvaro's family fears there will be repercussions
for complaining about their son's death, but they're convinced they can't keep quiet about what happened.
"With the talk we had the the day before [Álvaro was killed], I thought I'd controlled the situation. I never thought he was going to go. I controlled him. When I went out, he came with me. On his days off, I'd take him to work. The moment I left him alone, that's when it happened," his dad said.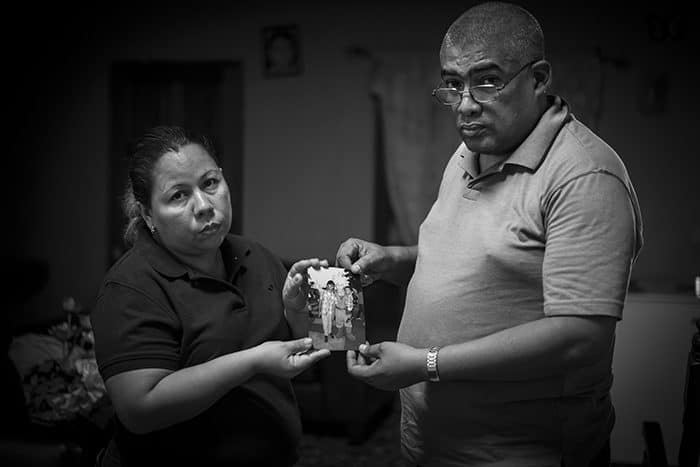 Álvaro Conrado was the youngest person to die during the protests at the time of his death. He died of a bullet on the second day of protests when he was trying to get to the Cathedral of Managua to drop off bottles of water that he bought himself.
According to The Permanent Commission for Human Rights (CPDH). As of Friday April 27, 2018, there were 63 dead and at least 163 people injured by gunshot during the protests. Of those, nine lost an eye.
One common denominator among the dead is that they were all shot in the upper part of their body. They have wounds in their chest, neck, and head. That's why, since the death toll started rising, it's been said that police have been told to shoot to kill. In between the dead are a journalist in Bluefields who was shot in the head, and two cops that died in Managua.
---
Read the original story in Spanish at La Prensa, first published on April 29.
This story was translated into English and republished in The Tico Times as part of a partnership with La Prensa to help bring their coverage of the Nicaraguan crisis to an English-speaking audience.