Andrey Amador was preparing for the Tour de France when La Sele started playing the World Cup in Russia. He still didn't miss a game.  
"I watched my country's games," Amador said. "Once we were eliminated, I was with Russia, my mom's country. I was also with Spain, which is like my second home."
Amador, 31, has been in Spain ever since he signed with Caisse d'Epargne, which is now Movistar. He's spent the last nine years there and also met his partner in Spain. While Amador's enjoyed his life there, he plans on coming back to Costa Rica when he retires from cycling.
"It's my home country and most of my family is there. If the opportunity arises, I'd want to go back," the Movistar rider said.
The best Amador has done in the Grand Tour races was in the Giro d'Italia, where he won a  stage in 2012 and finished fourth overall in 2015.
Now he's competing in his fourth Tour de France. He wants to win a stage and make history in Costa Rica, but he knows his role of supporting his team's leaders reduces those chances.
Thorn in his side
His best shot this Tour was last Saturday, in southeastern France. Amador started off well but fell behind later in the stage.
"There are still a lot of chances this Tour," Amador said. "Sometimes there are opportunities, like Saturday's, that I could've taken advantage of, but for some reason or another it didn't happen. Now I have that thorn in my side, but my job is to support the team leaders."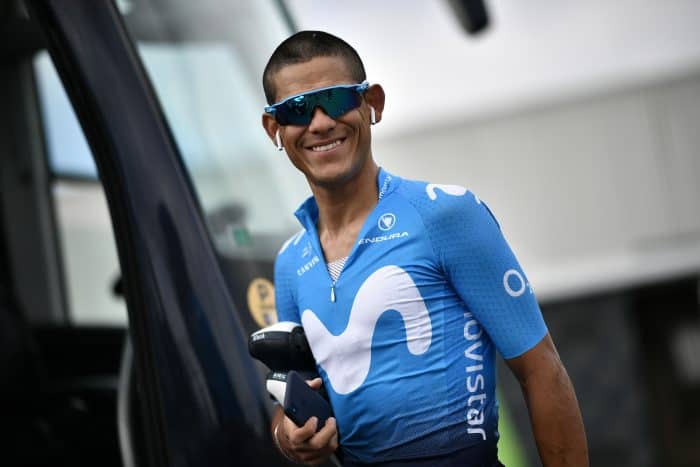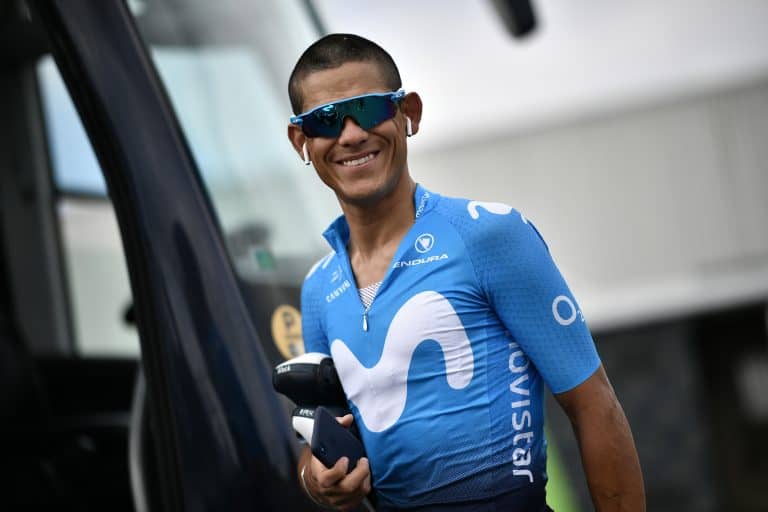 Movistar's two leaders at the moment are Spain's Mikel Landa and Colombia's Nairo Quintano, who are currently sixth and eighth overall.
"We're support cyclists," Amador said. "If my main objective was one stage, I'd try to rest some days to really attack on another. But from the first day, I had to work a lot to be well placed. On Saturday, due to certain circumstances, I had a shot."
The Movistar team's mission is to dethrone the current leaders, Geraint Thomas and Chris Froome, from Team Sky.
Forming alliances
Amador said that Thomas is the freshest and strongest at the moment, due to the fact he didn't race the Giro d'Italia. Froome, on the other hand, did.
Movistar would do well to form alliances with other teams like Sunweb's Tom Dumoulin, who's third overall, but Amador thinks these alliances are hard to execute in real life.
"Every time cycling is getting more isolated. There are fewer alliances. It's a game of interests, where everyone's after their own thing," Amador said.
Amador is the only Costa Rican who has competed in the Tour de France. He's hoping more Costa Ricans join in the future.
"I don't know if I'm an example in my country. It's a sport where you have to work a lot, and it's really hard and requires a lot of sacrifices," Amador said.
Amador has made a lot of sacrifices to get to where he is and he's hoping it pays off with a stage victory in the Tour.