Using music as an excuse to continue a lifetime friendship, but also for travel and as a means of expression: that's what has characterized the Canadaian punk rock band The Flatliners throughout its 16-year existence.
However, the band actually goes back well beyond 16 years: to kindergarten.
"We started as kids. We still feel like kids," vocalist Chris Creswell told The Tico Times. "I met our guitarist Scott [Brigham on the] first day of kindergarten. Our moms introduced us and said: this is your new friend. We became friends and years later when were 11 or 12 years old, we started learning how to play guitar. Before that we met Jon [Darby], our bass player. We went to school with him. Then Scott and I went to camp when we were 12 or 13 and met Paul [Ramírez, the band's future drummer]."
The Tico Times Weekend Arts Spotlight is brought to you by W22 Galería.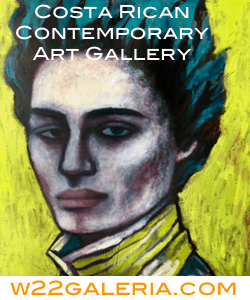 The group started out playing shows in their hometown of Richmond Hill, Ontario, and gained a foothold in the Toronto punk and ska movement. When they were 19 years old, The Flatliners started touring, and independent U.S. punk rock label Fat Wreck Chords signed the group. Fat Wreck Chords has released three of the group's five albums and various EPs.
The band's albums include "Destroy to Create" (2005), "The Great Awake" (2007), "Cavalcade" (2010), "Dead Language" (2013) and "Inviting Light" (2017). They've put out eight EPs and singles and more than 10 compilations, and have toured extensively throughout Latina America, North America, Europe, Asia and Oceania.
On June 1, The Flatliners visited Costa Rica for their second performance in the country, performing at El Sótano in Barrio Amón, San José. On a warm afternoon at Casa 13 30, near the Supreme Elections Tribunal (TSE) in San José, The Tico Times sat down and spoke with Creswell, 30, about The Flatliners' life and work. Excerpts follow.
https://www.facebook.com/TicoTimes/videos/1967265199980037/
When did you realize that The Flatliners was about more than just playing music for you?
Like it became my life? Right? [Laughs.] That kind of happened gradually. When we finished school we just wanted to go on a tour. One tour becomes two, then three, four, five, six and it just keeps going. Then, a couple of years after we finish high school and we'd be touring a little bit, we got the attention of Fat Wreck Chords.
We were 19 when we ended up signing for that label after seven different songs that they liked, which was crazy to us because that was our childhood dream. Those were some of the first punk bands we had heard, like Lagwagon or NOFX or all the different first wave of the Fat [Wreck Chords] bands..
Those wheels keep turning because you want them to. When you get home from those wheels turning and you don't have moving ground under your feet, it feels weird. You don't feel normal. You don't feel yourself, so I think as we reached our thirties, which is very recently, we all started to feel like it's more – not a job, but more of a responsibility.
How have you as a band made it throughout the 16 years together?
We travel a lot. We tour a lot. We spend a lot of time together. We understand each other, which is really important because we're not the only band in the world that's always had the same members.
Earlier today, we were up super early at the airport after a late show and then we slept all day. Then we're going to play a show and then we're going back to the airport after the show. We live a backwards schedule from normal people, so in those instances there are definitely so many opportunities for you to be grumpy, tired, whatever. I think we know that when that happens, leave them alone.
We're also always there for each other. It's a constant support net that has existed since childhood, so it's a pretty strong bond.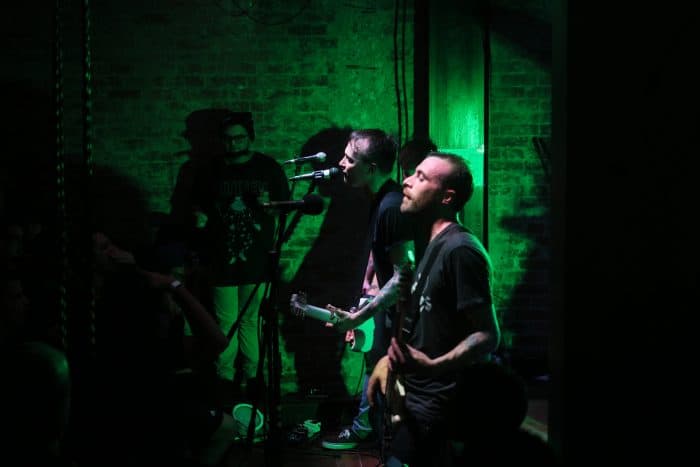 How do you go about creating music?
It constantly evolves. When we started out, we would just be playing in a room together. Someone would stumble upon an idea on the guitar and be like, "Oh, that's cool," and run with that.
There were records where we'd write every note together in a room, but now that we all have different responsibilities in our lives; now it's to the point where we go over some ideas in our heads on our own.
For me, personally, it's usually the guitar riff or whatever first… you bring that to the table and see what everyone thinks. If everyone's into it, you let everyone kind of massage it in their own way and make it possible for them to leave their mark as well. It always changes, and that's one of the most exciting parts about writing music, especially with other people because it's never the same. The process always evolves because it keeps you on your toes and it makes you better.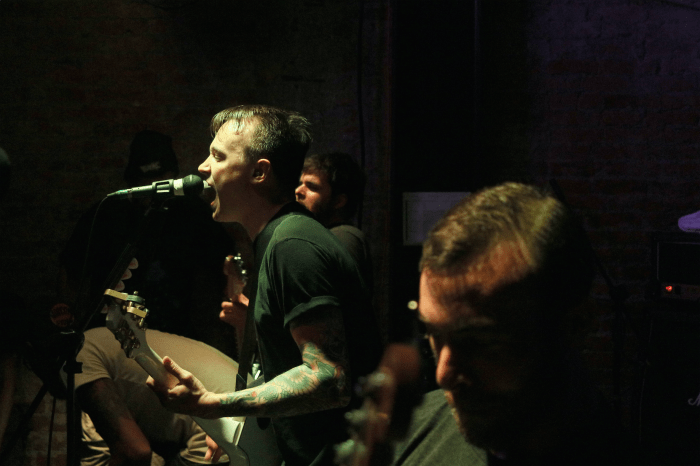 How do you write the lyrics and what inspires them?
Lyrics are an interesting one because I found recently in my life that when I'm on a good streak, like things in my life are good, if I'm very happy, I don't write a lot of lyrics [laughs]. Usually it's based on something that I don't understand, that I'm upset by, that I'm confused by. I think there's a general theme among my lyrics: through darkness, there's a light at the end of the tunnel.
It can be a very dark world we live in, but I think I do have a pretty optimistic look on things, so that's usually how things add up. If there's something's that's bad in my world I want to make it good. I'll try to write a song about it, to make it at least make sense, so I can feel that light at the end of the tunnel.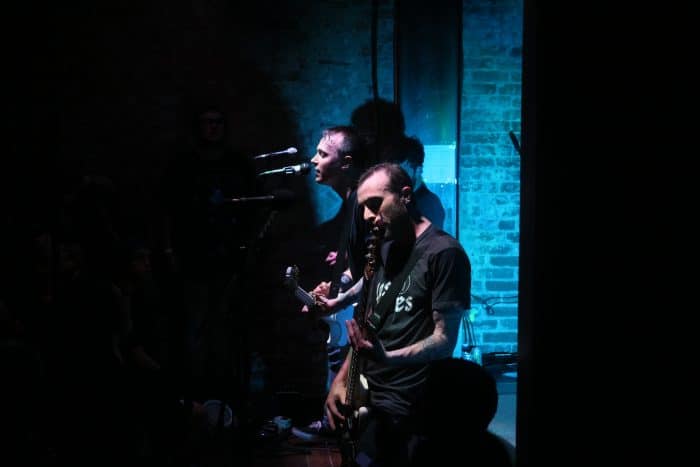 What motivates you to keep doing music?
That feeling that you get. You create something in a vacuum. You work with your friends in music and it's about your life and it's kind of self-serving… Touring can be a very selfish way to live because on one hand, you're doing your own thing and you're pursuing your goal even though you have all these people in your life who probably will never see you. They love you and support you in what you do. The moment you sing or you get on stage, you play that song and people are there to see it, that's it. It's amazing. Nothing compares with that.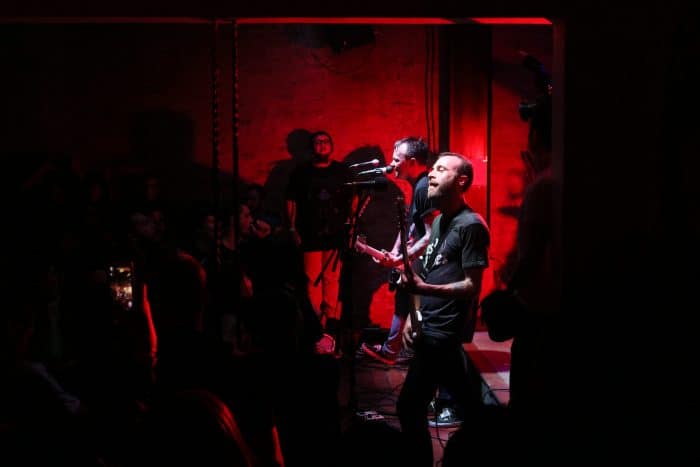 The Flatliners played in Costa Rica for their second time on June 3 at El Sótano in Barrio Amón, San José. The concert was organized and produced by Destiny Recordings.
"Weekend Arts Spotlight" presents Sunday interviews with artists who are from, working in, or inspired by Costa Rica, ranging from writers and actors to dancers and musicians. Do you know of an artist we should consider, whether a long-time favorite or an up-and-comer? Email us at elang@ticotimes.net.