April 2, 2018. Life, death and rebirth. Who would've thought that it would be possible to speak with a global spiritual leader two years running? Honestly, I wouldn't have thought that could happen, but life always surprises you with the unexpected, as it did the night before in our country.
It's just the day after elections, the rebirth of Costa Rica after months of uncertainty: we all know that Costa Rica's next president will be Carlos Alvarado. It's also the day when Tibetan Lama Thubten Wangchen arrives in our country for a visit. His purpose: to reflect on life, everyone's time of death and what comes afterwards, according to his beliefs of reincarnation.
He's in the region for a Central American tour, and Costa Rica is his first stop. On Tuesday, April 3, he visits the Tibetan-Costa Rican Cultural Association and the Theosophical Society, where he speaks about life and death, rebirth and reincarnation. The following day, he visits philanthropist Renata Beffa's house at the Villa Real residential in Santa Ana. It seems as if I'm reliving last year's memory, but with very particular differences.
https://www.facebook.com/TicoTimes/videos/1906579809381910/
"I speak from my heart, and people receive the message. I'm not a good speaker. I'm not very wise… but people are very receptive, very trusting," he tells us. "I speak about life, death, impermanence. Be a good person, because after death there is a next life. There is reincarnation [laughs], whether you believe it or not. Everyone will leave. One day we will die."
Knowing that we're all impermanent generates a feeling of uncertainty in all of us – at least, that's what I feel – but I notice it's what really drives the Lama's belief in creating a life worth living, especially in a healthy way. He has spent his life internalizing his concept of being a world citizen, and all the countries he visits become his home.
The impermanence he speaks of is with him when traveling and accepting his lot as a refugee for more than 50 years from his homeland of Tibet.
"Tibet was invaded by China, so we are refugees: We have no country, no house, no Tibetan passport. But we travel the whole world freely. We speak freely. We feel free. So this is real freedom," he says.
He speaks of his strong spirituality, which respects the three phases of life, death and rebirth, and calls for respect for other people, including other religious views. Given the current political context of Costa Rica, he speaks about the importance of a president who leads by setting an example of tolerance and peace towards one another.
"Religion is important for many people, millions of people. More than religion, [it's about] the message of peace. The message of spirituality is very important, so whoever the president [is], he needs to respect identity, culture, faith and religion. Then, he's a good president," he says with a laugh.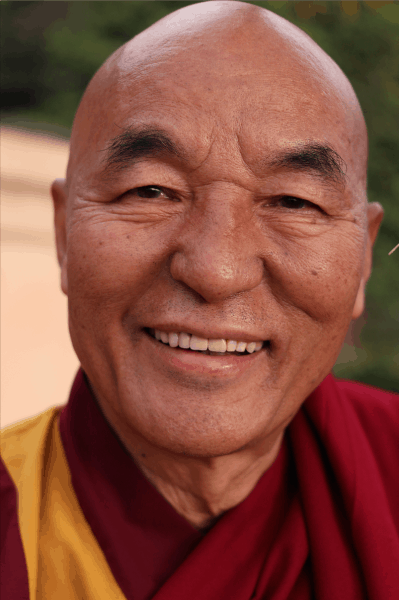 "I'm nobody to tell a president what to do, but it's important for everybody, including animals: they want peace. I just visited the University of Peace [west of San José]. It's so beautiful. In whole world, there's only one university for peace and it's in Costa Rica. [Peace is] not only in the university, but peace for everybody, including the nature,"he says. "Human life is so precious, and if you forget that human value, we cannot enjoy our life. Life is very short. You are not going to live 100 years. Death will come any time, any moment. We don't know when or how."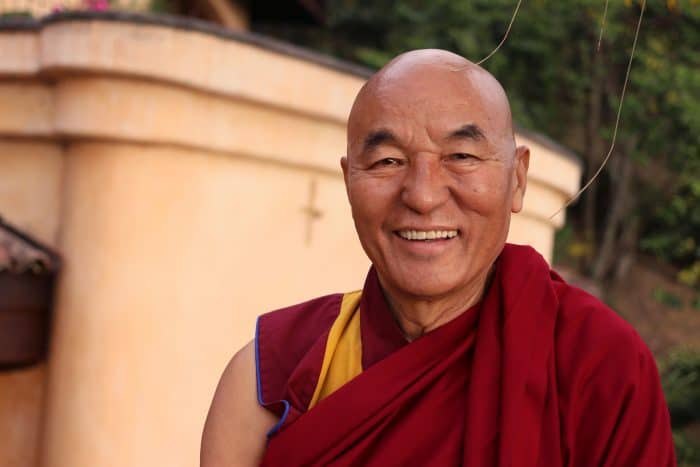 With that in mind, he leaves us with a message about how lucky and privileged we are to live in a country like Costa Rica. Our tiny home where we have the chance to enjoy a free and peaceful society.
"People of Costa Rica: you are so lucky to be costarricenses. My message to Costa Rica is to continue your government. Respect your government. Choose your presidents wisely. Follow the instruction of the government's laws and then respect each other," says the Lama. "Love nature and be kind to everyone. Smile. Take care of your healthy body with healthy mind, happy, peace and with pura vida.
"Don't focus too much on the problem. There's no country where there are no problems. There's no family where there are no problems…. Think inspiration. Don't lose hope. Never give up your hope to be a good person," he says.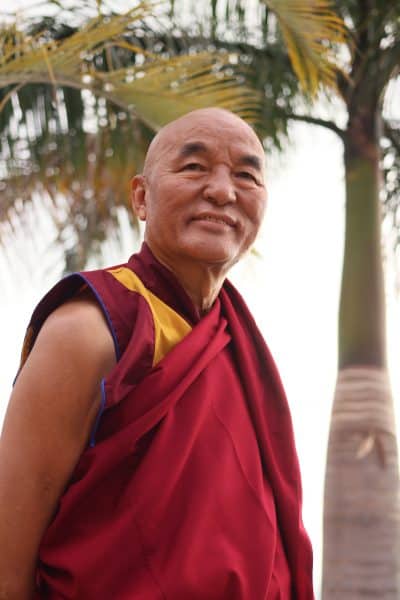 Never give up your hope to be a good person. That's just how it is. It's as simple as that, or at least that's how the Lama makes it sound. It's as simple as the life, death and rebirth he describes. As it happened to Costa Rica a few days ago during its elections: life, death and rebirth in a small but powerful nation.