Traveling from England to Costa Rica in search of a peaceful, serene place in the middle of nature was English artist Jonathan Minshull's dream at young age. In the year 2000, his dream became a reality when he decided to come to country and buy a farm on the Osa Peninsula.
"When I came here I didn't know just how wild the Osa Península is compared to the rest of the country. It's probably the wildest part left still. That's really what I was looking for, so it's just a lucky coincidence that the people I met the first day I was here actually turned out to have the perfect place," Minshull told The Tico Times.
Minshull has loved nature and depicting it through paintings ever since he studied Illustration at the Brighton Art College in 1986. He then worked in London doing book illustrations, video and editorial illustrations, as well as product design.
Besides illustrations on a small format, Minshull has also done various murals in England and San Francisco. Moving to Costa Rica has allowed Minshull to explore the effects of natural light on the environment and develop a color palette based on his surroundings.
Through this varied palette and a realistic technique with soft brush strokes, Minshull seeks to depict  life's beauty and give people a boost.
On a rainy afternoon at Talentum Gallery in Barrio Amón in downtown San José, The Tico Times sat down and spoke with Minshull, 53, about his life and work. Excerpts follow.
Why did you decide to study art?
When I was probably about 5 or 6, I started drawing and painting, and my mom taught me how to paint with oil paints when I was about 6 or 7. What I loved about it was people's reaction.
When you do something, people like it and they say: "Wow, that's really lovely." As a child that was a really good stimulus for me, but I found that I could paint and draw really easily. I was really interested in the Renaissance, Michelangelo, Rubens and all those artists when I was a child.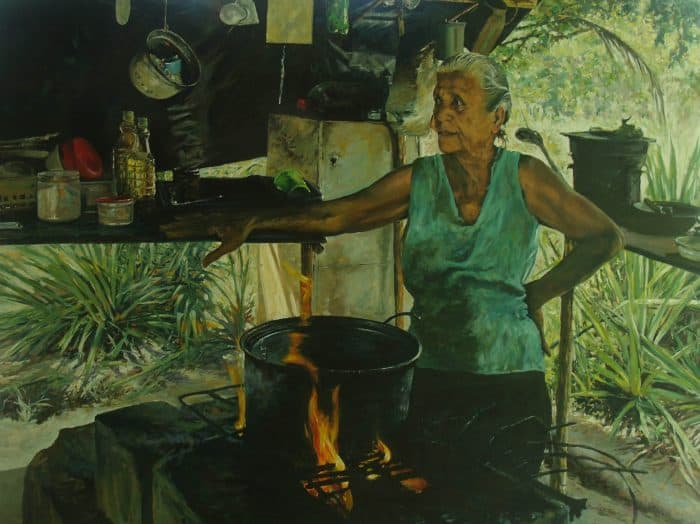 What aspect of nature most inspires you?
What inspires me the most about nature is the feeling. It's just something that I feel most at home when I'm in nature. I don't have any electricity down at the farm. I have candles. I have an ice chest. And that's perfect for me.
The less technology I have, the better. What I love about nature its that it is simple and that it also can teach you a lot of things… Sometimes it's the best kind of therapy that you can have. Basically, it makes your heart and your soul just feel at peace. You have a greater perspective and maybe you see a little bird that's going about its daily life. It doesn't worry about anything, and it's a good lesson. There are lots of lessons in nature.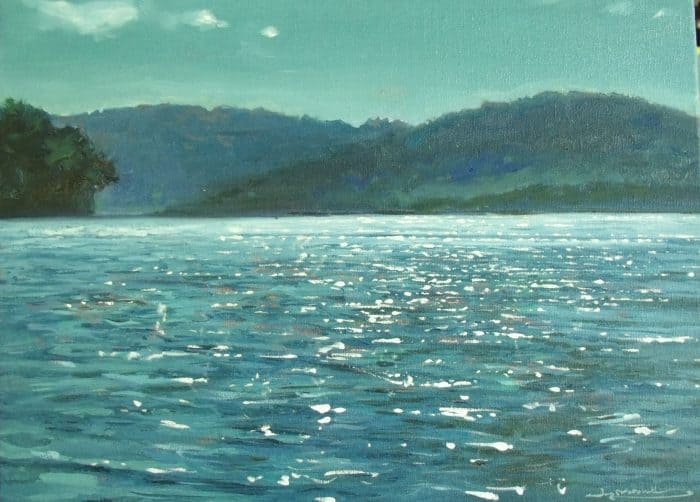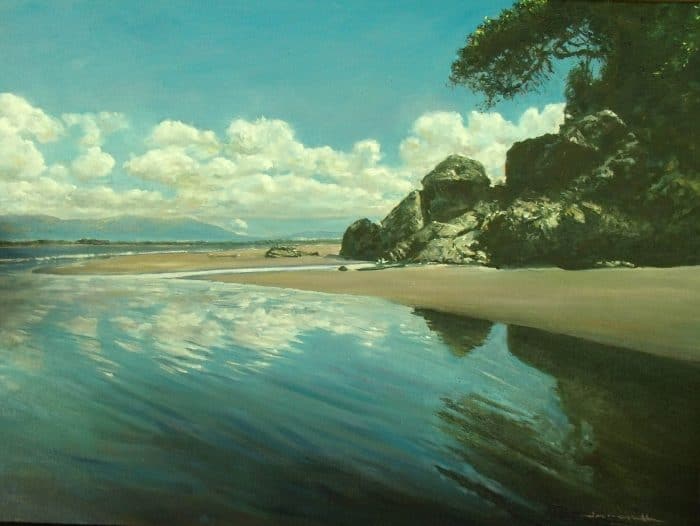 How do you use light in your work?
I carry my camera with me a lot and take photographs. I don't ever have a definite idea of what I'm going to do. I'm always open to whatever I find and if I see light in a certain way, a reflection, I'll look at it and take photographs and record it… It's always the combination of the light and the subject that gives you that inspiration.
What's really lovely is the difference between early morning, and then when the sun gets stronger, with high contrast… what I love is sort of finding beauty in all of those different times of the day.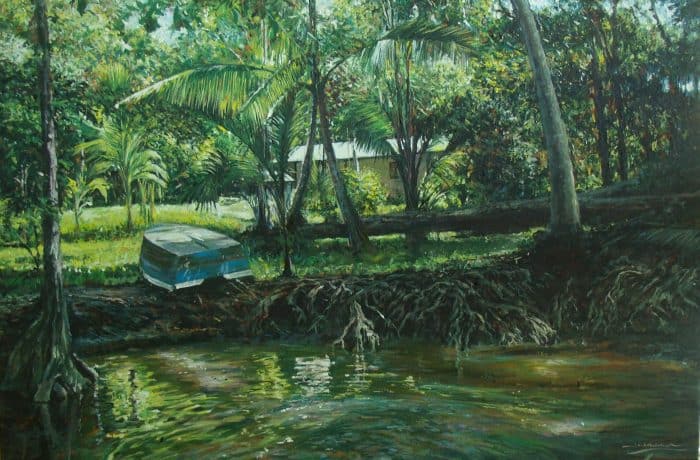 After studying the light, how do you select your color palette?
I don't think about what colors I'm going to use. I look at the subject and try to represent it as accurately as possible, but not in terms of doing lots and lots of detailing. I like to paint as quickly as possible, which gives a freshness to my paintings.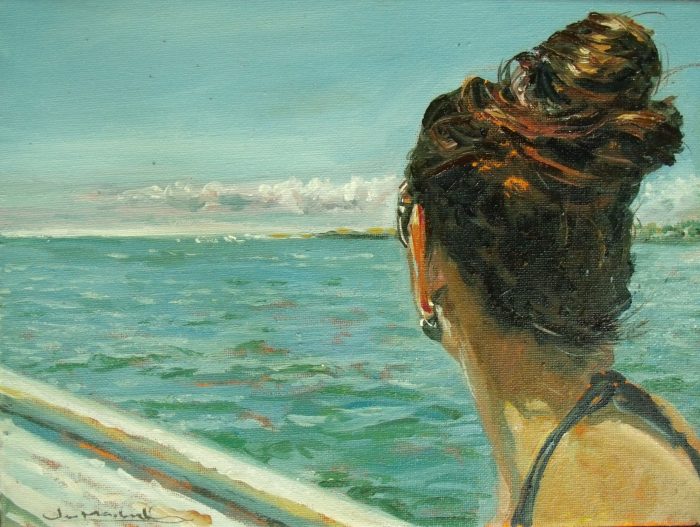 When you decided to come to Costa Rica, did you know the country?
I didn't know anything at all. My brother recommended it to me because he's a scientist in California and he knew that there was a lot of conservation and scientific research here, and a lot of national parks. I was originally going to go to Ecuador and then there were a lot of problems in Ecuador. This was in 2000 and there was a lot of social unrest there.
I did a little bit of research once I decided to come here, but I knew I wanted to go to the Americas because I was very inspired by Gauguin, the artist that went to Tahiti.
I decided to come to Costa Rica for an adventure, because in England adventures are very difficult to find. Everything's so safe. I wanted somewhere that's a little bit dangerous, a little bit different and very beautiful, a kind of a noble beauty. A sort of a wild beauty that exists outside of industrialized society. That's really why I came to Costa Rica.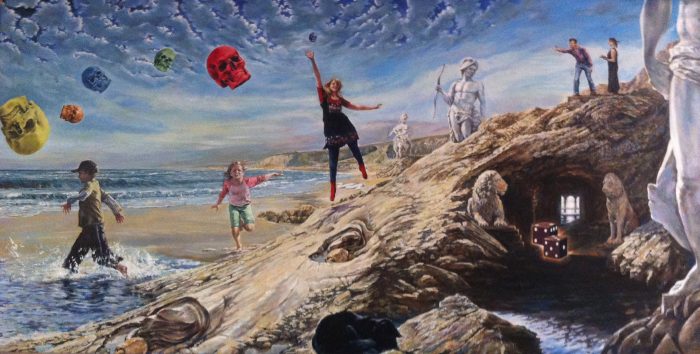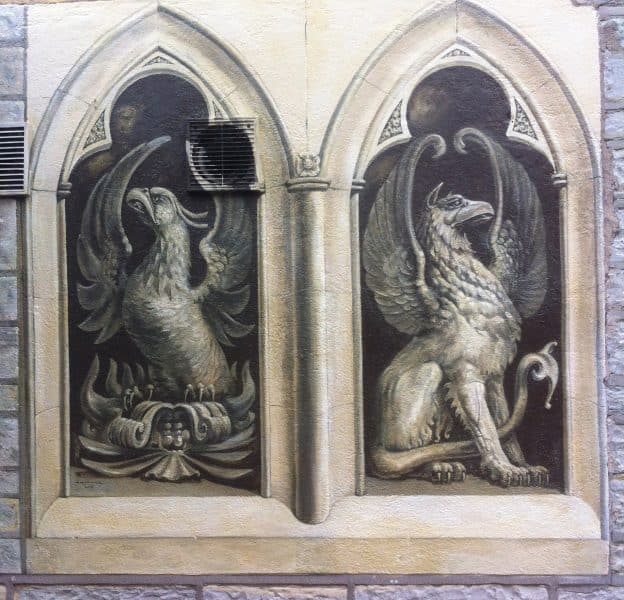 Jonathan Minshull will be having his first exhibit in Costa Rica on Dec. 6th at 7:30 in Talentum Gallery.
Our "Weekend Arts Spotlight" presents Sunday interviews with artists who are from, working in, or inspired by Costa Rica, ranging from writers and actors to dancers and musicians. Do you know of an artist we should consider, whether a long-time favorite or an up-and-comer? Email us at kstanley@ticotimes.net.