Private hospitals and medical services companies from Costa Rica showcased their services this week at the Society for Human Resource Management Annual Conference & Exposition (SHRM 2017) in New Orleans.
Costa Rica's Foreign Trade Promotion Office (PROCOMER) coordinated the visit of the local companies to the international event. The mission's main goal was to facilitate networking with potential business partners and also attract foreign patients to Costa Rica.
PROCOMER Exports Manager Álvaro Piedra said in a news release that SHRM 2017 was also a platform for the Costa Rican health sector to establish contacts with human resources representatives of large U.S. employers.
"It was an opportunity to showcase the quality and the talent of Costa Rica's health services companies," he said.
Costa Rican representatives at the event promoted the country's offerings in dental treatments; bariatric and spine surgeries; orthopedic procedures, particularly knee and hip surgeries; and alternative treatments and minimally invasive surgeries, among other services.
A 2016 survey by the Medical Tourism Index ranked Costa Rica 4th in medical tourism services in the Americas, just behind Canada, Colombia and Panama. The country placed 14th in the global index.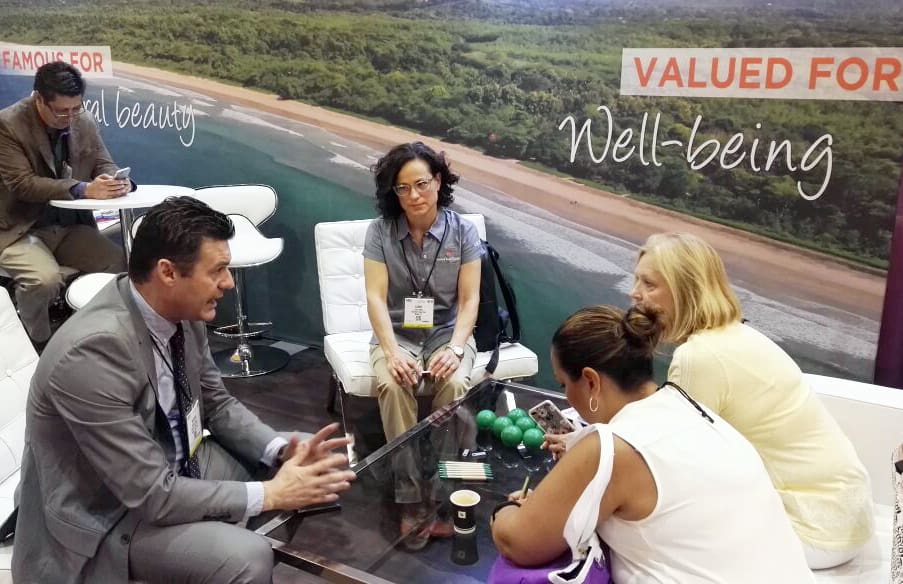 Local organization
PROCOMER research has found that medical tourism is a niche with some of the best prospects for growth in the country.
Earlier this year, some 95 hospitals and health services providers that make up the Council for International Promotion of Costa Rican Medicine agreed to transform the organization into the Costa Rican Chamber of Health. The chamber, officially founded in February, brings together hospitals, clinics, doctors and specialists, universities, insurance companies, pharmaceuticals, clinical laboratories, research centers, medical and wellness tourism companies, among others.
Executive Director Massimo Manzi said at the time that the new organization aims not only to attract more international patients, but also to offer its associates solutions for training, technical assistance and international promotion. One of its main goals is to obtain updated figures and statistics about the medical tourism sector in Costa Rica, which were non-existent, he said.
Manzi has told The Tico Times that the latest statistics on medical tourism arrivals to Costa Rica were obtained in 2011. That year, a total of 48,000 tourists were reported to have entered the country to undergo a medical or wellness procedure.
Results of the PROCOMER study released in February found that tourists seeking medical services in Costa Rica were drawn to the country by various factors, including lower prices, the quality of professionals here, and the wide range of options ranging from preventive treatments to cosmetic and wellness procedures.
Costa Rica's political and economic stability are also highly valued factors for medical tourists, PROCOMER found.
Chamber leaders expect the number of members to increase to at least 180 by the end of this year.