A new chapter has begun in a long-running Costa Rican tourism business controversy: The Civil Chamber of the Supreme Court, or Sala I, has ruled that the Canadian national Darren Hreniuk is the sole owner of the exclusive rights of commercial explotation in Costa Rica of ziplining, or canopy. Hreniuk patented the recreational system widely used by many tourism businesses.
In a ruling announced last week, justices affirmed that the patent should be returned to Hreniuk, after the National Registry in 2004 withdrew it following a lengthy legal process.
Hreniuk said he built the first canopy system in the early 90s in Monteverde. In 1996, he applied for a patent on the system, and the National Registry granted him the exclusive patent rights for 20 years starting on Oct. 20, 1998.
He patented what he described as a "gravity-propelled top forest transportation system, using harnesses and pulleys over a simple horizontal line, known as a canopy."
Legal complaint
In 2001, a group of tourism entrepreneurs who had built their own canopy systems and begun to offer tours asked that the patent be revoked. The National Registry accepted the petition, but later an Administrative Court reverted the patent cancellation, arguing that it had several procedural errors.
The National Registry corrected all those errors and in 2004 canceled the patent again. Hreniuk then appealed the Administrative Court ruling with a lawsuit against the State of Costa Rica and all companies offering canopy tours here.
On May 19, Sala I Justices ruled in favor of Hreniuk. The ruling also said that the State of Costa Rica will have to compensate him for the economic damage caused since 2005.
The exact figure of the compensation will be estimated and disclosed by experts in coming months.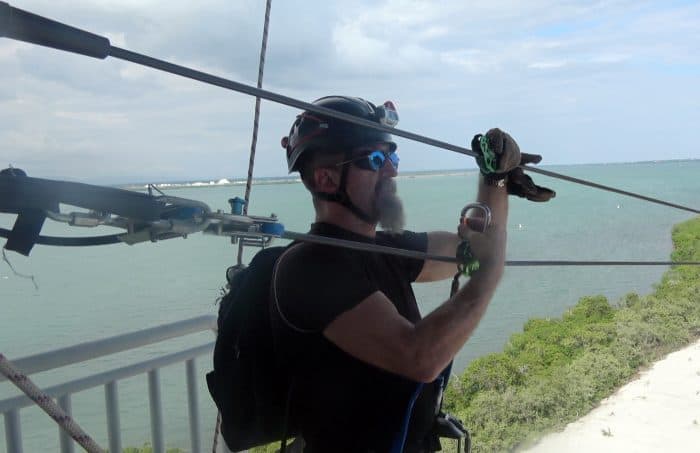 Licenses and royalties
Hreniuk's lawyer, Jorge Mario Marín, said in a public statement that the "illegal cancellation of the patent prevented his client from the exclusive commercial exploitation of his invention." It also prevented him from collecting royalties from all tourism companies that have been profiting from his invention, he said.
As a patent holder, Hreniuk now demands that owners of all canopy businesses operating in Costa Rica apply for a license to keep offering their tours. They will also have to negotiate with him the payment of royalties, which he has set at $15 for every foreign tourist and $10 for locals.
Marín noted that business owners have 15 business days, starting June 1, to file a request for a commercial license. Otherwise they will be exposed to legal actions ranging from the removal of all websites promoting the tours, to the closure of their businesses, the lawyer said.
Tourism sector opposes payments
Isabel Vargas, president of the National Tourism Chamber (CANATUR), said that the ruling will hurt not only adventure tourism businesses but the entire tourism sector in the country.
"This situation seriously affects tourism: there are more than 100 companies offering canopy tours, and Costa Rica is widely recognized as a big adventure tourism destination," Vargas said in a written response.
CANATUR leaders and legal advisers met with a group of some 50 tourism entrepreneurs on Thursday to discuss the situation. The group agreed that at this time, they "will not contact Hreniuk to negotiate licenses or the payment of royalties."
Chamber leaders also called on all entrepreneurs to refrain from taking individual actions or contacting Hreniuk until its lawyers issue a full technical evaluation of the ruling.
They also recommended waiting for the legal actions that CANATUR will introduce in the coming days to oppose Hreniuk's intentions to collect royalties on each person taking a canopy tour here.
"Entrepreneurs are very, very concerned about the consequences of collecting royalties from their tariffs," Vargas said.
Chamber leaders and business owners will meet again this coming Thursday to define legal actions they will take in order to protect their businesses.
According to Hreniuk's lawyer, his client holds patent rights not only in Costa Rica, but also in the Bahamas, Mexico, Jamaica and Belize, and the team is also amid negotiations with Caribbean cruise ship companies in order to demand the use only of canopy systems built by Hreniuk.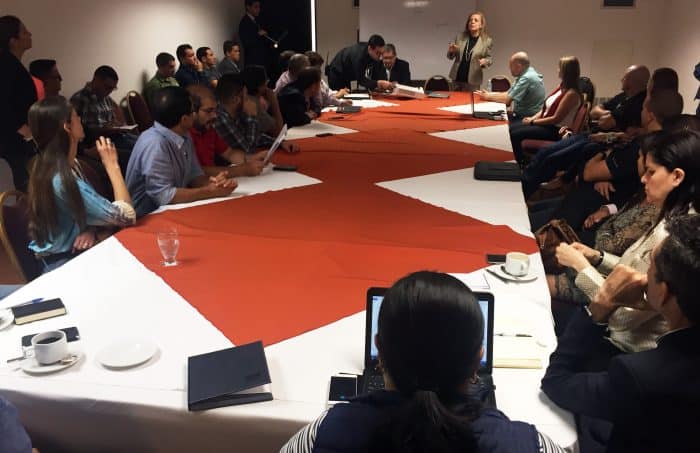 Canopy invention 
CANATUR's Vargas said that at last week's meeting, entrepreneurs dismissed Hreniuk's claims about the invention of canopy.
"Some of them said there is no extraordinary invention regarding something that has historically been practiced here and in many other parts of the world for decades," she said.
In 2015, The Tico Times published the story of Donald Perry, a California grad student who pioneered new methods for climbing into and moving around the rain forest canopy. Pictures of him using a ziplining system appear on his 1986 book, "Life Above the Jungle Floor."
"In 1979 I used three emergent trees to build the world's first canopy zipline at Finca La Selva," he told The Tico Times in an email. "It was made with a thousand feet of rope."
The 2015 piece recounted that Hreniuk approached Perry with the idea of putting in ziplines at a local lodge around 1994. However, Perry, focused on more sophisticated ways of moving people through the canopy, wasn't interested in building more ziplines.
Perry was even called as a witness when Hreniuk sued other canopy operators for infringement.
"Darren was there, saying, 'I invented them,'" Perry recalled. "I said, 'You didn't invent them, I invented them. And they're in the public domain.'"
Read the full story: Was Recreational Ziplining Really Invented In Costa Rica? Yes, Indeeeeeeeeeeeeeeeeed