CORCOVADO NATIONAL PARK, Puntarenas — Walking into Corcovado is like entering a cathedral, a holy, ancient place with a tall ceiling where light filters down as if through stained glass and you feel like a tiny mortal in the midst.
There's something primordial here, sanctified, far from the crowds, cars and bars. One of the nice things about a destination so hard to get to is you won't have much company — except of course for all the animals.
Six of us recently walked from Carate to Quebrada Hedionda ("Stinky Creek") and back in eight hours, and we saw anteaters, white-faced monkeys, spider monkeys, squirrel monkeys, white-noised coatis, red-tailed squirrels and a tent-making bat, and those were just the mammals.
There were also lizards, frogs, spiders, insects and birds, and comic relief was provided on the way home by the thousands of purple and orange Halloween crabs, which despite their formidable defenses skittered cautiously sideways and into their holes every time we approached.
Corcovado National Park (424 sq. km, or 163 sq. mi.), is an old-growth tropical rain forest, most of it "bosque primario" untouched by humans, where the forest looks more or less like it looked thousands of years ago. It's often called the "crown jewel" of the Costa Rican park system, and no write-up on Corcovado is complete without quoting the National Geographic as calling this "the most biologically intense place on Earth."
Yet change is coming to Corcovado — not so much in the shady places where the tapirs sleep, but at Sirena Ranger Station, the heart of the park.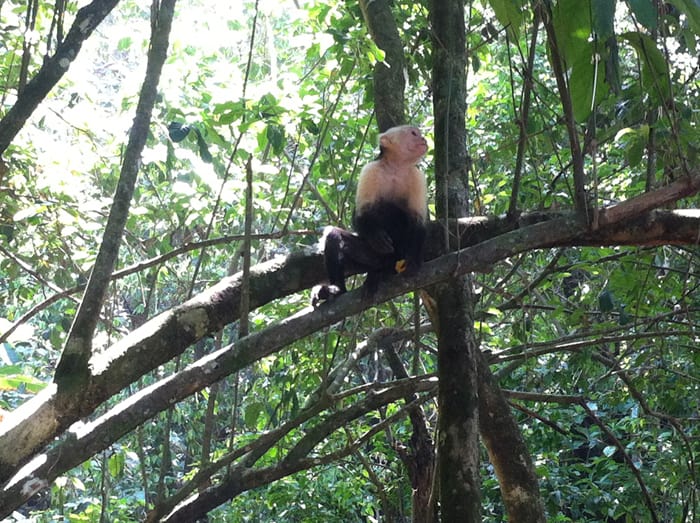 For many years services at Sirena have been offered by public officials employed by SINAC, a conservation agency under the Costa Rican environment ministry, MINAE. But as of Jan. 15, 2017, so-called "nonessential services" — meaning food and lodging — have been turned over to the Asociación de Desarollo Integral (ADI) of Carate, a public, nonprofit entity consisting mostly of local hotel owners.
For many years, visitors to Sirena have been able to choose between camping in a tent or staying in a cabina, and between bringing their own food or buying the food prepared there. Under controversial new rules, visitors to Sirena are no longer allowed to bring their own food — if they want to eat, they have to eat the meals provided by Sirena, where breakfast costs $20, lunch is $25 and dinner is $25.
Camping is no longer allowed here either, but there are 70 new bunk beds with sheets and mosquito nets, and there are new, clean bathrooms and showers. A bed costs $30 a night.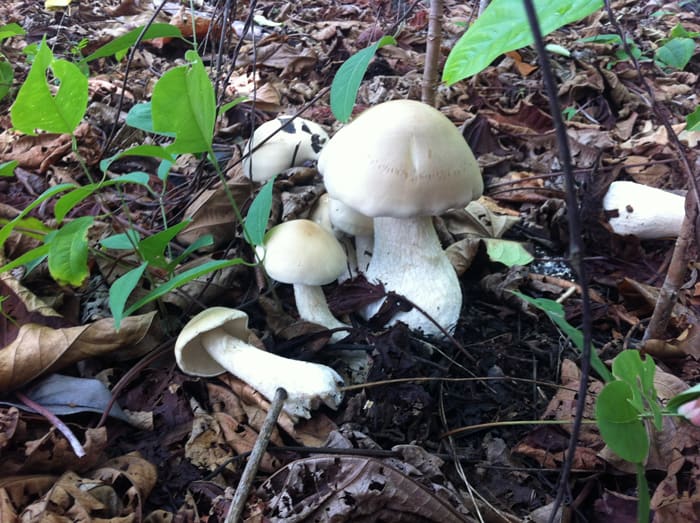 The food rules are a major change for many of the top tour operators, including boats from Drake Bay that disgorge dozens of tourists every day and are accustomed to feeding them sandwiches, fruit and other delicacies out of their colorful coolers. Under the new rules, those coolers are no longer allowed to leave the boat. It's kind of like a movie theater: The popcorn here is expensive, but no, you can't bring your own popcorn.
The park ranger
I talked to Ocduber Cruz, a guardaparques who has worked in Corcovado for 14 years, and he tried to explain the recent changes to me. All national parks are run by MINAE, the environment ministry, in consultation with its sub-ministry SINAC (National System of Conservation Areas), which employs Ocduber.
But some parks are harder to run than others, and in the case of Chirripó and Corcovado the national park service has opted to contract with third parties to provide food and lodging for visitors.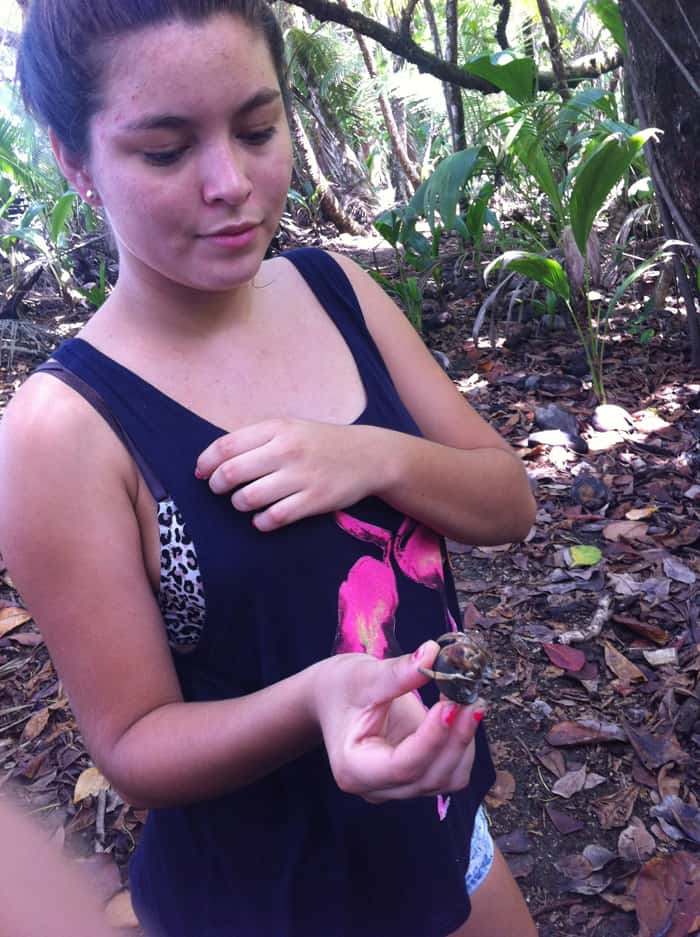 Ocduber told me that it was declared illegal for representatives of SINAC to continue providing food or lodging in Corcovado, as it was a government agency. Governments are not supposed to be in the business of selling services to tourists.
There was a proposal from Café Britt, of all people, to run the food and lodging, but ultimately the job went to the ADI.
"For us as park officials, it's been positive," said Ocduber. The problem, he said, is that previously boats showed up at Sirena from Drake Bay every day carrying dozens of tourists, and each boat had a cooler full of food to feed them for lunch.
"Each hotel had its table," he said. "They had their coolers, they threw the watermelon rind into the forest, the banana skins, the pineapple, and that attracted not only coatis but even the tapir. We have that problem — they show up to eat all the waste. Now that doesn't exist."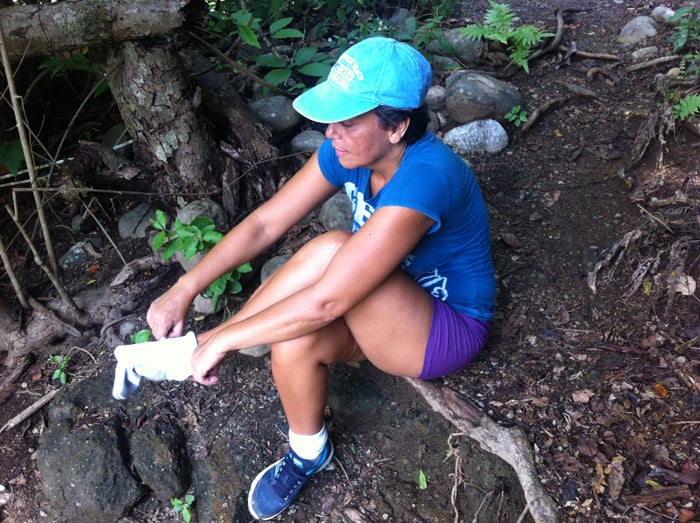 The president
Lana Wedmore, owner of Luna Lodge and president of the ADI of Carate, said that under the administration of MINAE few services were offered to visitors at Sirena.
"Guides had to carry food, carry tents and sheets. Now guides can be guides," she said. "The food is there and it's hot. What we're offering is service. It's like a little hotel. There's bunk beds with mosquito nets, there's incredible, nice bathrooms, there's hot meals."
Lana acknowledged that some people were unhappy about the new food rules.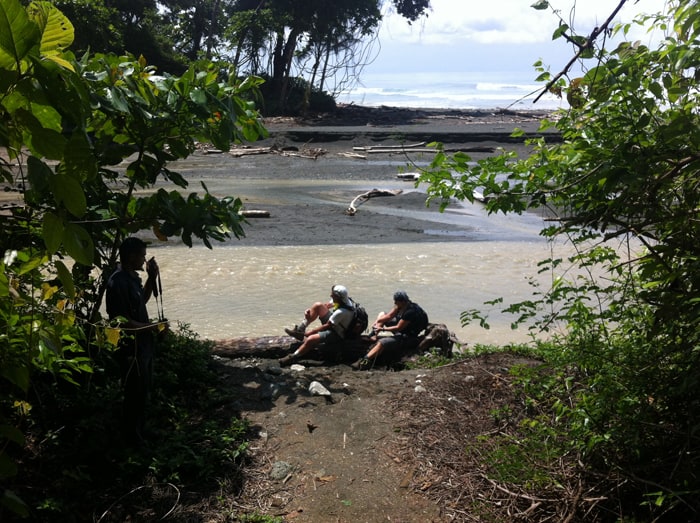 "A lot of people are upset because the prices are a little bit more expensive," she said. "Well, MINAE put those prices, we didn't." She pointed out that to ship an egg to Sirena costs four times as much as the egg.
"If people were really worried about the biodiversity and the animals and the protection of all this, conservation is managing people's behavior, it's not the animals," she said. "And if we go into Sirena and bring our own food, like they did before, and food scraps are everywhere, then the vultures come, and the coatis, all these animals come, that's why they just closed Manuel Antonio."
To be clear, you can still bring your own food into Corcovado if you're not going to Sirena — for example, if you do a one-day hike like we did from La Leona.
Little hungry?
We each had two PB&J sandwiches, a banana and a pack of cookies prepared for us by the Lookout Inn. By the time we walked to La Leona, the bananas were destroyed beyond repair and Guiselle and I had to throw them into the bushes on the beach and then clean the banana scum out of the inside of our backpack.
This is human impact — if every visitor to La Leona would throw two black bananas on the beach before entering the park, pretty soon La Leona would be teeming with creatures that like black bananas. In Sirena, the impact is greatly magnified by the tour boats; even if all their waste is biodegradable, it's also edible, and it changes animal behavior.
"So people can't bring their own food anymore if they go to Sirena," Lana said. "We have paid a lot of money to get all those supplies in there to make really incredible, hot food, and it is really good food. We have put ourself on the line to give good service, and also have this biodiversity there."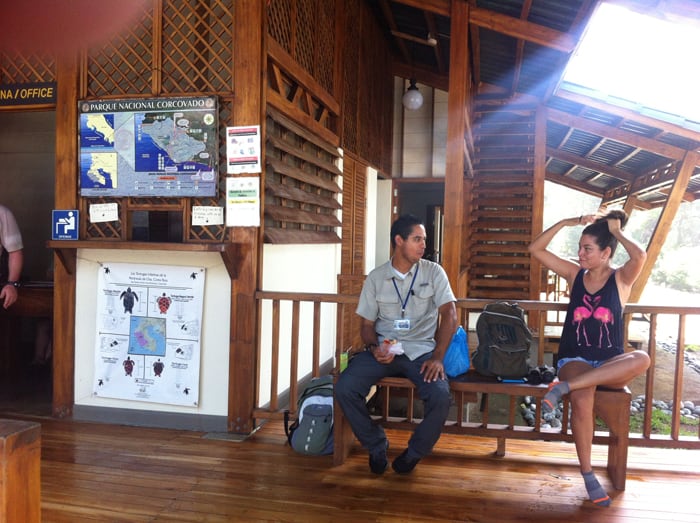 Ocduber, however, believes the new prices will pose a problem for nacionales from Costa Rica who just want to take a vacation.
"Now let's talk about national tourism," he said. "If you come from outside, from all over, maybe it's not so hard to come in and pay what they want you to pay. But for the national tourist, they're not going to come."
I asked him exactly how much Sirena now charges.
"Foreigners pay $15 for a permit to enter the park," he said. "They pay $30 for a bunk bed, a bed with a mosquito net, with sheets and pillows. And we're talking about foreigners, right? Then they have to pay their guide. They have to pay $20 for breakfast, $25 for lunch and $25 for dinner. For the foreign tourist, diay, it's not hard. But the Ticos, they can't afford it."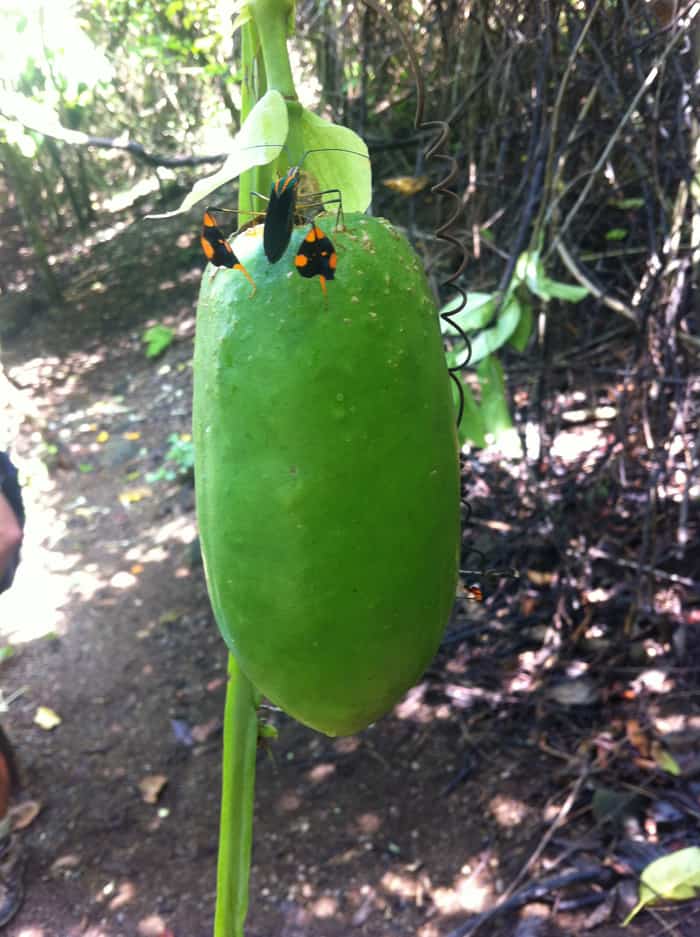 The guide
Our Corcovado guide was a 29-year-old man named MaiKol Salas Sanchez who had been doing this for two years and had very positive things to say about the new services at Sirena.
"I think it's very well organized," MaiKol said. "You walk from here eight hours to the station, and when you get there, you find everything clean, there are beds to sleep in, there's a mosquito net, and the food is really good."
He said things were getting ugly in Sirena before the ADI came in. "Before there was a lot of disorder, everyone had to prepare their own stuff, everything disordered and dirty," he said. "It's a little more expensive now, but it's worth the money."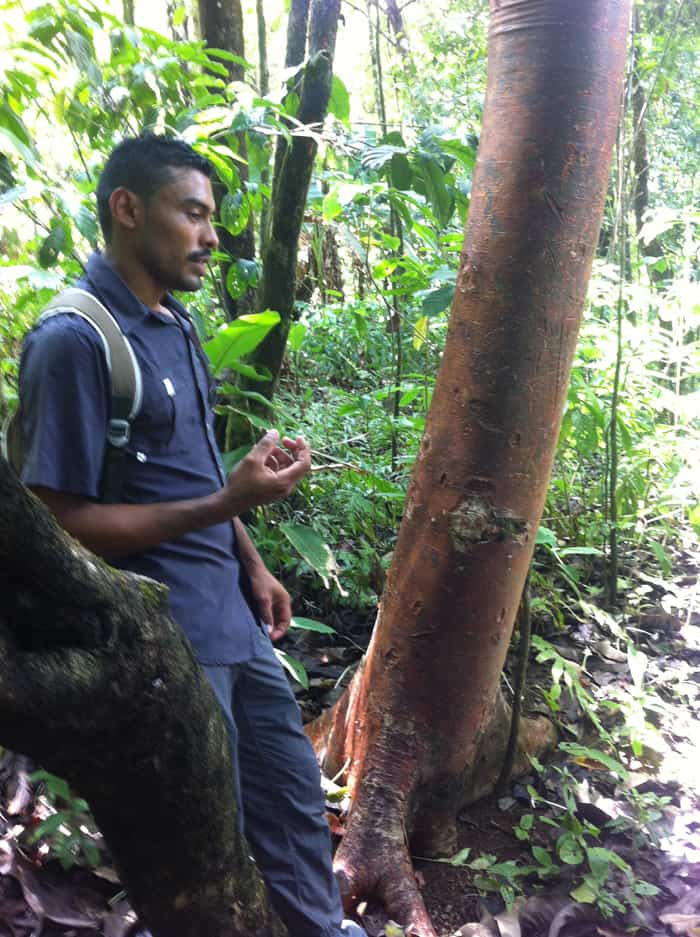 The tour operator
I asked Ifigenia Garita Canet, proprietor of the Osa Wild tour operator in Puerto Jiménez, about the new rules.
"That is super-complicated, especially for those of us who sell the tour and we have to tell tourists that they can't take food," she said. "In truth, I don't think it's good, there should be a lot more flexibility."
She acknowledged that waste management was a problem in the past, and that there was a kitchen where guides could cook and it was "super-dirty." But she thinks the new rules are an overreach.
"Going to the park now is like looking for a place to hide and eat," she said.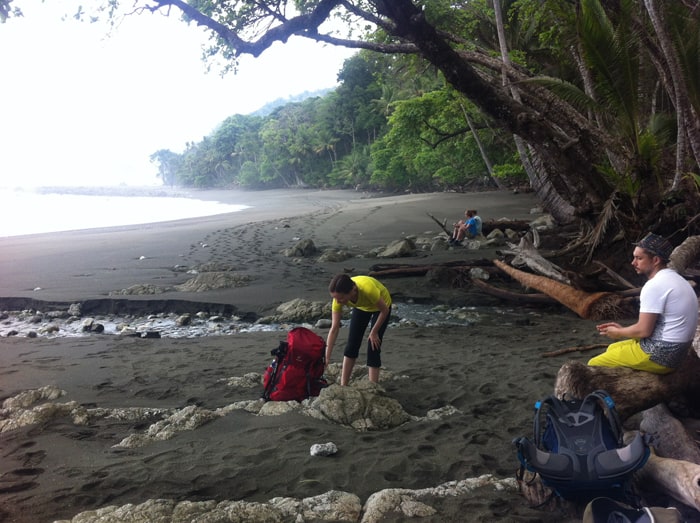 When the ADI came in, she said, it was thought that the park rangers could spend more time on the management of natural resources — protecting the park, looking for gold miners and hunters.
"Now the park rangers are running around chasing the guides to take away their food," she said.
The price of prepared food at Sirena has always been high, but the lodging is another issue, she said.
"The camping we used to do with tourists was $4, and now it's $30 and there's no camping. Rooms at Sirena were $8 a night, and now they're $30. It's too much of a one-time increase."
Although Costa Rican nationals gets a significant break on the permit to enter the park — ₡1,600 for nationals, $30 for foreigners — the prices for food and lodging are the same for both.
The monkeys don't care
We saw three monkey species in a single day — white-faced, spider and squirrel — and we heard the howlers too. They appeared to be blissfully unaware of any changes coming to the place they call home.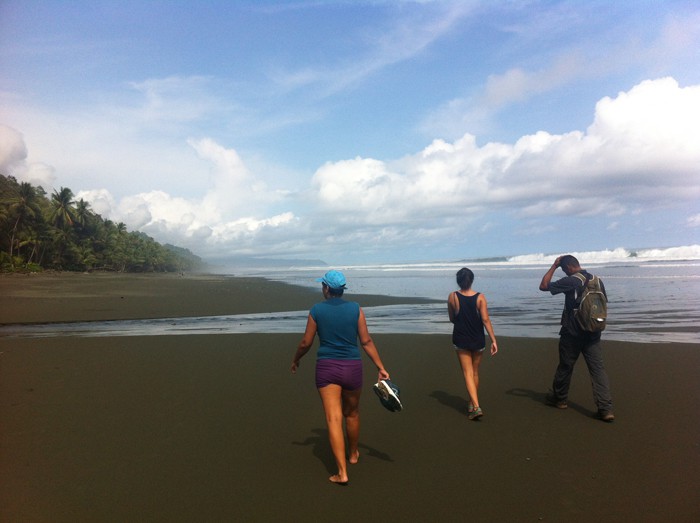 I don't think they have much to worry about, as these monkeys are abundant here, and they live in one of the most protected places on earth.
But I think the monkeys' closest cousins here — that's us — will continue to debate how much human impact is acceptable in one of the world's wildest places.
I'm betting the forest will look much the same long after people have stopped debating.