There are plenty of vacations in Central America that can treat the adrenaline-seeker or those travelers who like to go off the beaten path. There are other types of travels that can make those same tourists feel like royalty.
In Granada, Nicaragua, one of the most visited destinations in the region, you'll certainly have the option to experience both types of travel. But for those looking for a nice week of rest and relaxation, look no further than these hotels and spas that excel in offering luxurious stays or day visits without the luxury prices.
Whether it's in the tranquil islets of Granada on the massive Lake Nicaragua or on the stone streets of La Calzada, we have assembled some of our favorite places for R&R in this colonial wonder.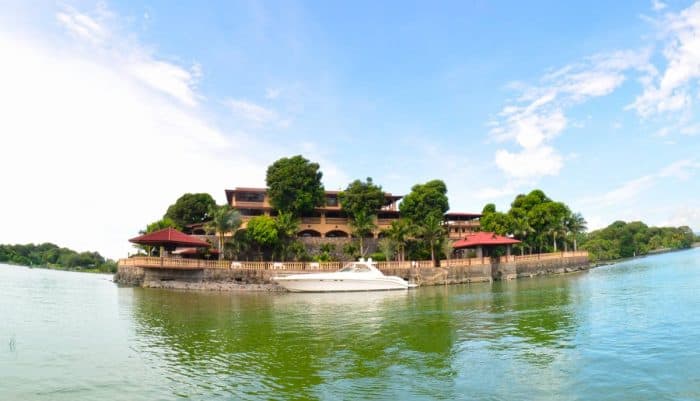 There was a slight moment of pause during a recent lunch at Hotel El Reith Lake with owner Miguel Romero. He looked out from the dining table on the patio towards the water and took in the scene, as if seeing it again for the first time.
"I always feel very inspired here," he said.
"I honestly feel like I could write a novel from this spot," I responded.
"I'll write one here with you," Romero joked.
The new hotel mansion built on Lake Nicaragua within Granada's islets just opened in August and is targeted at couples looking for a romantic weekend on the water. A very short ferry ride from a docking point at the edge of the lake brings guests to the shaded, coffee-colored building erected over cut-away rock. With a multitude of rooms and suites that each offer their own balconies made out of hand-carved stone, the Hotel El Reith is perfect for a multi-day stay, while being equally stellar for events and dinner parties. After all, you can't beat the awe-inspiring view over Granada's famed islets.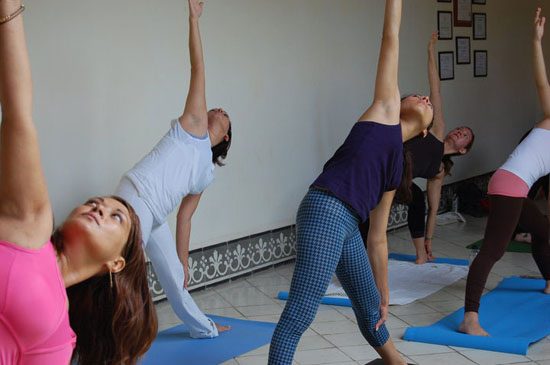 This wellness spa in the heart of town specializes in massage and yoga packages for travelers looking to find some relaxation during their trip. Coco Berry offers a number of daily packages and schedules so visitors can customize their spa treatments and/or yoga sessions.
Some of the more popular options revolve around couple-based massages where two therapists dole out massages to two people at the same time, making a perfect option for couples or friends. Packages range from $52 to $98 depending on duration and scrub types, which can even include a pure chocolate massage.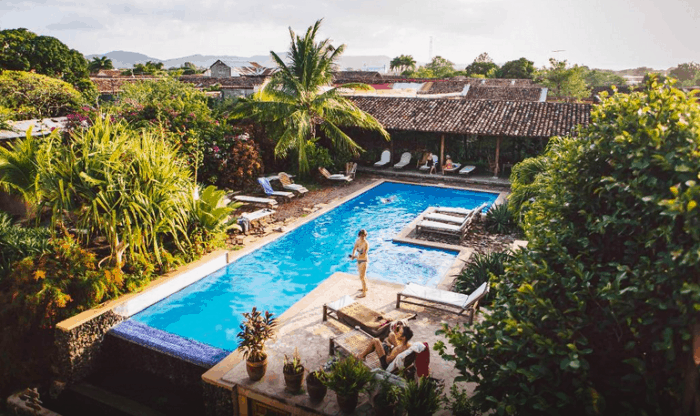 Speaking of chocolate, the magnificently decorated Mansion de Chocolate is the perfect way to get to know Granada and surrounding areas. With tall ceilings and beautiful brick roofs, the mansion provides a decadent environment for its chocolate museum and chocolate spa of its own.
My favorite part of the mansion is the long, 60-foot infinity pool and nearby bar that acts as the ultimate oasis during the hot Nicaraguan days.
The mansion offers tours of nearby volcanoes as well as Spanish and yoga classes.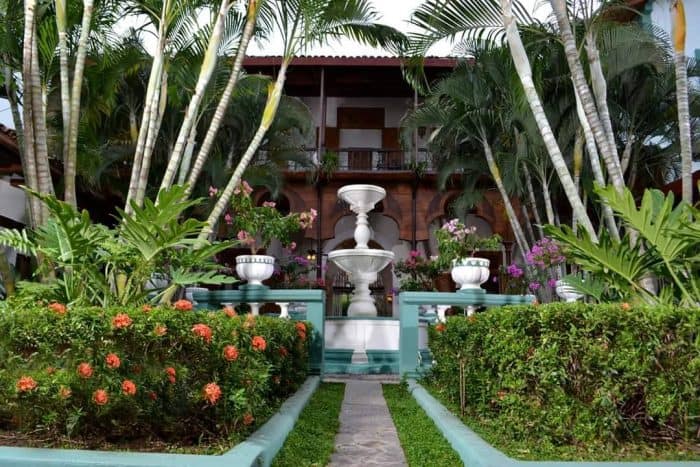 Owned by Spanish couple Carmen García and Francisco Velilla, this hotel, located on Granada's busy La Calzada strip of restaurants and hotels, added a new $1 million addition last year on the street behind Hotel Dario's main hub. There are heavy signs of Spanish influence, including the Moorish arches over the doorways, that make you feel like you're in Granada, Spain, instead.
Focused on events, conferences and weddings, Dario offers ample space in its conference rooms along with an open-air courtyard that make it a great place for a party. On my most recent trip to Granada, García and Velilla invited us over for a '20s-era retro party in the main ballroom. For just $45, guests were treated to unlimited wine and rum (always a plus), Spanish-style tapas, a buffet dinner and a live band.
For those planning a stay at the Dario, the hotel offers 25 rooms and suites that range in price from $80 to $130 depending on the travel season. After being restored in 2006 when the current owners bought the building and did renovations, each room is comfortably designed with all the usual amenities. A select few have wooden doors that open up to small balconies overlooking the iconic La Calzada street.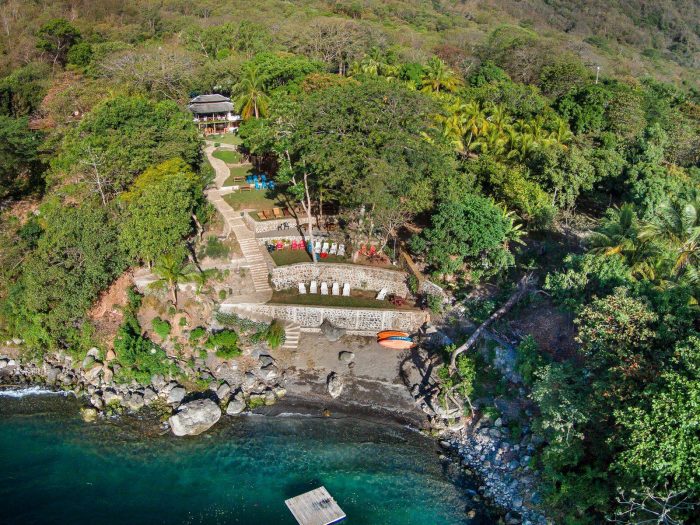 If you're looking for a great day trip from Granada, the Laguna Beach Club is maybe the most relaxing path you could take. Sitting on the hill above Laguna de Apoyo, the pristine volcanic lake between Granada and Masaya, the Laguna Beach Club costs only $6 per person for access to a private beach, bar and restaurant.
If you want, you can take one of the free kayaks out into the lake, where you'll be able to appreciate the unbelievable scenery of the turquoise water trapped within the brown crater rim. Or if you'd rather keep up with the theme of taking it easy, you can order a drink from the bar and sit back on one of the Beach Club's lawn chairs to admire the impressive view.
*Special thanks to Nature Air for sponsoring The Tico Times trip to Granada. Nature Air offers twice daily flights from San José to Managua. Book your tickets today for your next trip to Nicaragua at natureair.com
Contact Michael Krumholtz at mkrumholtz@ticotimes.net