When it comes to outstanding Costa Ricans in the field of aerospace, many people are familiar with the extraordinary accomplishments of Franklin Chang and Sandra Cauffman, but not as many are aware that Costa Rica's NASA talent is actually a much deeper bench.
The Tico Times interviewed three Costa Rican space pioneers – Jeannette Benavides, Andres Mora and Fernando Zumbado – about their paths to success, as well as some of their most memorable NASA experiences and hopes for the space program. Excerpts follow.
Fernando Zumbado, 37
A technical Discipline Lead for the Dynamic Systems Test Branch at the Johnson Space Center, Houston, Zumbado joined NASA in 2000. He is the project manager of the team that created the MED-2 exercise device, currently being tested by astronauts aboard the International Space Station. This next-generation exercise device may be used to keep astronauts healthy on the upcoming flights to Mars. He grew up in Tibás and graduated from Lincoln School in San José, then studied Mechanical Engineering (ME) at the University of Costa Rica and then Northwestern University. He also obtained a Master's in ME from Rice and a Master's of Science from Georgia Tech in Aerospace Engineering.
What are some of your favorite accomplishments and memories from NASA?
Meeting the engineers behind the original lunar rover. During the Constellation Program, NASA was trying to develop… designs to go back to the Moon. I was part of the team at Johnson that was looking at designing wheels that could assist a human-tended rover in traversing the lunar surface. We drove to Santa Barbara where we met three of the lead engineers behind my favorite vehicle of all time.
After a long day of questions and answers and poring over all our design questions, the engineers pulled out an actual flight spare wheel from the original Lunar Roving Vehicle. They had been keeping it locked up during our visit because they knew that as soon as we saw it we would stop paying attention to what they were saying. And it was true! We started looking at it, playing with it. To this day I still have the picture of myself next to the wheel at my desk to remind me to pursue my engineering dreams and to not rethink new solutions to old problems.
What message do you have for young Costa Ricans who would like to follow in your footsteps and work for NASA?
You will get a lot of "no"s or "not right now". The important part is to make sure that you know where you want to get to, and to remember that there is not one way to get there. Sometimes the best route is one that you least expect.
What inspired you to choose the career path you took?
The Apollo program.
What are your thoughts on the future of human exploration of space?
I think that we are at a very interesting point in human spaceflight for two reasons. We are at the cusp of making space tourism something of a regular occurrence for some, so Low Earth Orbit (LEO) will be akin to what Antarctica might have been 100 years ago. On the other hand, I think that we have a lot of work to do in order to leave Earth's womb. It will required formidable engineering efforts and a synchronized international development. Going beyond LEO will no longer be a national endeavor – it will be an international pursuit.
I will be sad if we don't land a human on a different rocky body before I die, but as a pragmatist it's difficult for me to see the political continuity that is required to develop such a prolonged effort. I am hopeful that we explore, just like all of the great explorers have done before us: Marco Polo, de Gama, Columbus, Lewis and Clark, Amundsen, Shackelton.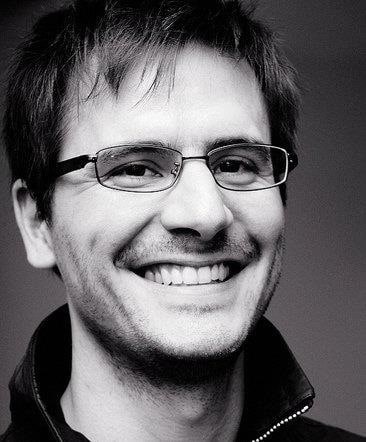 Andres Mora, 36
A Robotics & Systems Engineering Lead at the NASA Ames Research Center, Silicon Valley, California, Mora joined NASA in 2001. He grew up in La Uruca and graduated from Calasanz High School in San Pedro, then the Universidad Interamericana (B.Sc. in Electronics and Telecommunications), and finaly Tohoku University in Sendai, Japan for his Master's and Ph.D.
At what age did you decide you wanted to pursue a career in the space field?
When I was five, I read a story in La Nación about planets and Earth that also detailed the career of Dr. Franklin Chang Díaz. It certainly inspired me to want to become an astronaut.
What were the biggest obstacles you had to overcome to reach your professional goals and work at NASA?
A lot of obstacles, but the funny thing is that you don't really see them as such until later when you stop and look back. Every single time you have a bad score on a test at school, or some personal problem, or some challenging issue at work, you find obstacles that seem to stop you. But I firmly believe they are there to propel you forward: they give you tools to deal with similar issues later in life, but faster and better.
What were the main positions you have held while you were at NASA?
I was an international student intern at the Advanced Space Propulsion Laboratory where I researched and recommended a power supply for implementation in the High Temperature Superconducting magnets of the Variable Specific Impulse Magneto Plasma Rocket (VASIMR). I also developed a Miniature Mass Spectrometer experiment on the VASIMR as a support for a visiting Costa Rican scientist Andrés Díaz. Finally, I designed, tested and implemented a timing control system at the Lagmuir probes, inside of the VASIMR enabling scientists to observe more precisely the flow, temperature and density of the rocket's plasma.
I now lead the design, development, evaluation, and deployment of an unmanned aerial system developed to provide surveillance and monitoring services of underground, unstructured environments. In addition, I developed a prototype arm proposed to facilitate docking and manipulation operations of the Synchronized Position Hold Engage and Reorient Experimental Satellite (SPHERES) on board of the International Space Station.
Favorite accomplishments and memories from your career? 
Working with a person I consider a national hero like Franklin Chang-Díaz was simply a dream come true: seeing him coming back from his regular training flights or going to train extravehicular activities at the Neutral Buoyancy Laboratory as a daily routine was incredibly inspiring.
During the deployment of the volcano monitors at Kilauea volcano, the team had to walk a total of about 7 hours. This place, I learned later, could only be accessed by one hour long helicopter ride, or, as we did, a very exhausting hike. In my case, I had to carry all the equipment and monitors, well over 30 kg, and then test them, one by one, in the middle of the day at very high temperatures and humidity in the middle of nowhere – all to find that one worked fine and two did not. I had to inspect the causes of the problem on the faulty monitors and fix them as soon as possible. At the end of the day, after a lot of "McGyver solutions," I managed to fix one. The other one required more specialized tools and equipment and we brought it back to our hotel where we fixed it that night. Looking at it in retrospective, it makes me feel like a funny version of Mark Watney from "The Martian."
What inspired you, starting out?
I have been fortunate to have great role models, starting with my loving parents who always work hard, never give up, and always work as a team. My sister is a person I have always relied on. She is a strong, smart woman who has always been one of my best friends. I have admired Franklin Chang since my childhood, and working with him just made me understand even more how much he has accomplished and yet how humble he is. Sandra Cauffman has taught me what a person can achieve with a lot of tenacity without forgetting where you come from and who you are.
How do you see the future of your field?
We have accomplished so much in such a very tiny amount of time that it can only make you imagine all the new discoveries we will make in the next few years and decades. In-orbit servicing, asteroid mining, traveling to and back from Mars and the Moon are just a couple of examples that come to mind. And that is just the beginning.  The new generation of astronauts that will go where no other human being has gone is probably in primary school or in high school right now.
What would you like to pass on to young Costa Ricans?
Someone said: "Don't tell me the sky is the limit when we have landed on the Moon." I think we are as big as our dreams – but anyone can dream big. It is really with a lot of effort, failures, frustrations, and clear understanding of what you want to do that one truly makes those dreams come true.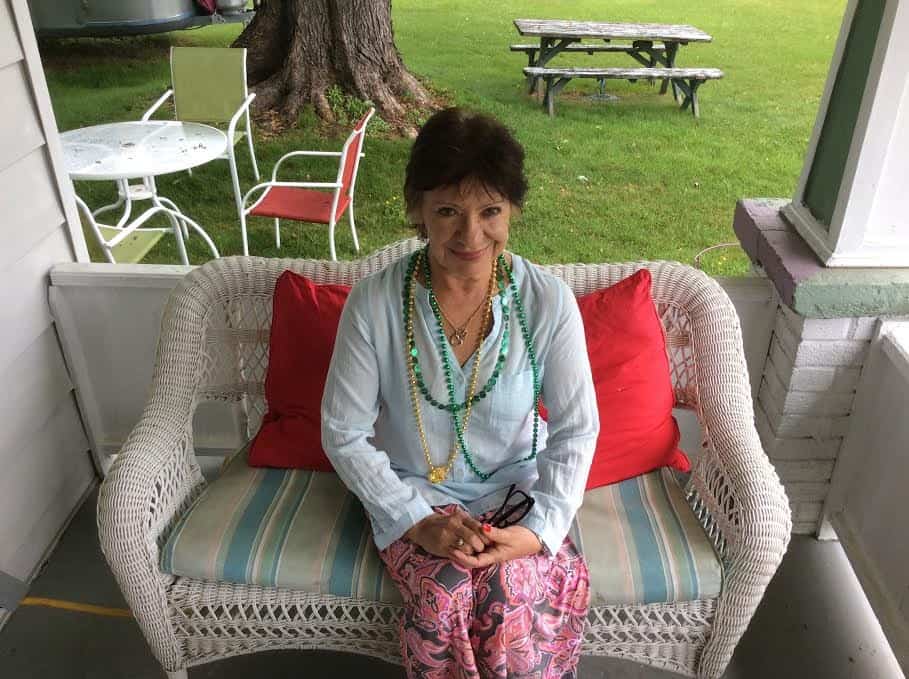 Jeannette Benavides, 64
Benavides joined NASA in 1986 and went on to become a Research Engineer at NASA Goddard Space Flight Center, Maryland. She retired in 2006. She grew up in Heredia , graduated from the Liceo de Heredia High School, and earned a BS in chemistry from University of Costa Rica; MS in Biochemistry from American University; and Ph.D. in Physical Chemistry from American University. She helped establish the National Laboratory for Nanotechnology, Microsensors and Advanced Materials (Lanotec) in Costa Rica.
When did you decide to pursue this career?
After reading Jules Verne very early in my childhood, around 7 years old. Due to my imagination and curiosity, I started to feel that thirst for scientific knowledge that up to this moment has never quenched. I remember the excitement with which I watched the Moon Landing in 1969. Science and Space Exploration became an internal force that  has driven me since then.
How did you achieve your goal of working at NASA?
Before working for NASA, I worked for Food and Drug Administration for seven years. I didn't think that an MS in Biochemistry would be enough to [allow me to compete for] a job at NASA, so I started to take courses toward a PhD in Physical Chemistry; I took Solid State Physics, and it happened that my professor, Dr. Henning Leidecker, worked at NASA Goddard Space Flight Center, in Greenbelt, Maryland, about 20 minutes from Washington DC.
I saw an opportunity, and I studied very hard. After I passed with an A, I asked him if he would recommend me to work for NASA. He told me that he would gladly do so and arranged for an interview with his boss. A year went by and I was resigned to the possibility that I would not be offered a job; I started to think of other strategies to use to achieve my goal, since I would never have given up. However, I received a call from NASA with a job offer.
What were the highlights of your career?
I enjoyed troubleshooting problems found when building satellites or Space Probes. If a problem with materials involved Physical Chemistry to solve it, it was sent to me. One of those problems involved metal-through-metal diffusion in electrical gold-coated pins used in the Cassini Space Probe that was later sent to Saturn. It was like many others I worked on, like detective work.  Years later, I started to do my own research in carbon nanotubes and NASA obtained two patents for this process with me as the inventor.
Do you have any recommendations for young Costa Ricans starting out?
Become scientists, learn English, study hard and use available search tools to learn more about what is going on in the scientific field. They should read about scientists in many fields to determine what attracts them the most.  The most important thing is the drive, the passion and the commitment to themselves to reach their dreams, no matter how high or difficult.
How do you see the future of your field?
I believe that humans will always be explorers, and now we have Space to explore. Some people ask, "Why are there so many stars in the Universe? We are so small." The human desire and capacity for discovery and exploration is infinite. So, if the Universe were small and without mystery, we humans would be stagnant and bored to tears!
Bruce Callow is a Canadian communications consultant and educator who has resided in Costa Rica since 1992. He was the Communications Officer at the British Embassy for 9 years. A member of the Globe International Scientists' Network, Bruce collaborates with Dr.Franklin Chang and the Central American Space Association (ACAE), and does space education outreach work on behalf of NASA.