Since November 2015, Costa Rica has found itself in the path of an unprecedented northbound flow of migrants from Cuba, Africa, South Asia, Haiti and elsewhere.
Communications Minister Mauricio Herrera, who is coordinating the government's response to the most recent influx of migrants, announced Sunday that two new shelters would be established near the Costa Rica-Nicaragua border, in Los Chiles and Peñas Blancas, to provide humanitarian assistance to the migrants who have been collecting there with hopes of continuing north to the United States.
A third shelter was set to open this week near Peñas Blancas, Herrera said Wednesday.
He said the flows of extra-continental migrants, which included more than 1,400 people in May, are likely the new normal for Costa Rica and the rest of the isthmus. He said the crackdown on migrants flooding into Europe appears to be pushing them to South America and up through Central America on their way to the U.S.
Herrera said Costa Rica's new strategy towards undocumented migrants in the country is designed to bring them out of the shadows in order to protect their human rights and the wellbeing of Costa Ricans.
The Tico Times sat down with Herrera to talk about the challenge.
This interview has been edited for brevity and clarity.
Tell us about the new shelters in Peñas Blancas and Los Chiles and what the government is doing in Paso Canoas on the border with Panama.
The [first] shelter in Peñas Blancas is already functioning. There are more than 80 people there. They have food, a roof, a place to sleep, water and bathrooms. There are also health and immigration services. But it's also already full so we're looking to open another migrant processing center in that area.
In Paso Canoas, there is a tent with water and latrines but not much more. We want to close the operation there by the end of June, hopefully, and bring the people who are there to Golfito, Puntarenas. This will allow us to take total control of the immigration situation in Paso Canoas.
In Golfito, there's an immigration facility with some 80 people but it can hold 400 people, in good conditions. Up until now, it has functioned as a detention center but now we want to make it a holistic immigration attention center where migrants can receive humanitarian care while they are processed.
The experience we've had in Paso Canoas shows that [the migrants] want to register. They're not trying to avoid the laws; They want to be processed as quickly as possible to continue their journey.
It's important to note that once they have been processed according to our laws, and are told to sign in every so often, they are free. This means that there is no need for them to look to human smugglers to move them through the country. No one is going to go after them.
It's important to remember that these people are not criminals. Entering the country illegally is an administrative infraction. And there has not been an increase in crime in Paso Canoas.
The Constitutional Court is very clear: because they're not criminals, they cannot be detained indefinitely.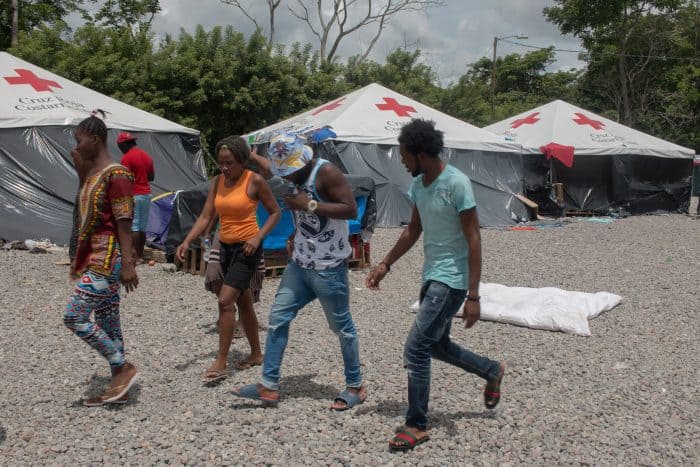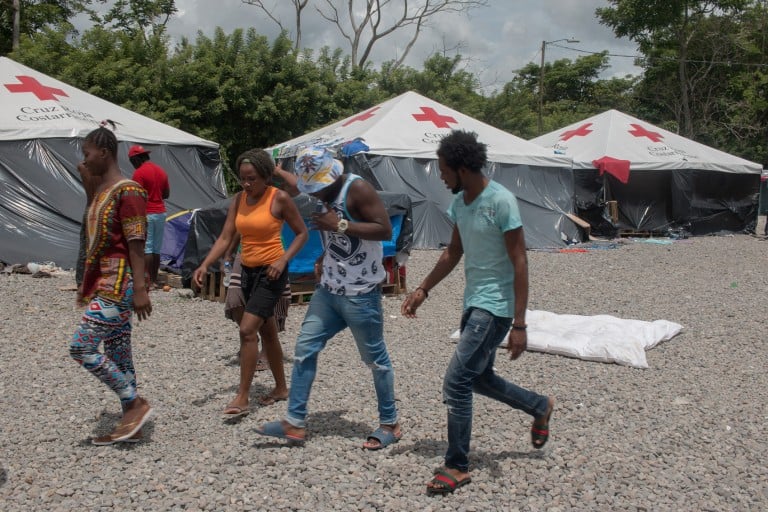 Costa Rica has approached this problem from two perspectives: the protection of human rights and the dignity of these people. This means that we have an historical and legal obligation to provide these people with their basic needs: shelter, water, food, a place to sleep, latrines.
This is not just because we have a historical reputation to uphold in defense of human rights, but because we can't allow them to get sick for their protection and for that of our own population.
It would be much more expensive for the country to not care for them than to care for them in terms of health, security and our international reputation. We can't allow an outbreak in this group to occur, or sick children or pregnant women to go without care.
It is also required by our laws. The border is closed to people [without visas or identification] but once they're here we need to follow the law and that entails normalizing their status.
It appears the Costa Rican government is making preparations to continue receiving large quantities of unauthorized migrants.
This is a long-term problem. What we're seeing now is the result of tightening immigration controls in Europe. This has caused human smuggling networks to look for different routes.
Europe is blocked, so they're coming into South America, by boat or by plane. Countries like Brazil are so big that the size of the flow is not noticed but it all comes together in places like Paso Canoas and Peñas Blancas.
We think, unfortunately, that there will be more. There are roughly 50 people arriving every day, which concerns us, and they say that more are following behind them.
We can't ignore these people. We can't deny that there is a human river and, like all rivers, it can't be easily stopped. It needs to be channeled and managed.
How was illegal immigration handled before the Cuban migrant crisis that started in November 2015?
Before, people without permission would have been fined and given 72 hours to leave the country. They usually would do so in less time in order to continue their journey.
It got complicated when Nicaragua closed it border to these people and they had to stay here. So, we've had to think about other alternatives, like refugee status, deportation, humanitarian visas, taking them to a third country or voluntary repatriation. Ghana, for example, is offering to pay for its citizens to fly home but many insist on continuing their journey.
Lawmakers never imagined thousands of African migrants arriving in our country. Our laws say that they should be deported to their country of origin as long as they don't fear for their lives.
Deportees are supposed to be accompanied by two custodians back to their country. This is clearly beyond our ability. We can't deport hundreds of people to Africa accompanied by two custodians.
We don't have laws designed to face this kind of situation but these are the laws we have and we will follow them. It would be manageable if it were five or 10 people arriving per month but with these quantities of people it's much more complicated.
Are all of the recent migrants from Africa?
A large number are Haitian. We suspect others are Brazilian. They mostly speak French, English and Portuguese.
Their stories are incredible. Many have tried to get to Europe several times. They arrive here after passing through several countries. They face criminals, authorities that extort them, unscrupulous smugglers.
The people who came last week arrived in worse condition. After Panama closed its official entry points these migrants now have to go through the Darien Gap.
People are arriving with gashes in their legs and feet, with snakebites. They're arriving with more health problems. Again, this is why we need to take care of them.
What options does the government have to move migrants out of Costa Rica?
We're looking for options. It's a regional problem and we need regional solutions. In the meantime, we're doing all we can to ensure that these people do not get sick and that they have dignified conditions.
Our Foreign Ministry is working to find solutions within the Organization of American States, Community of Latin American and Caribbean States (CELAC) and the Caribbean Community and Common Market (CARICOM).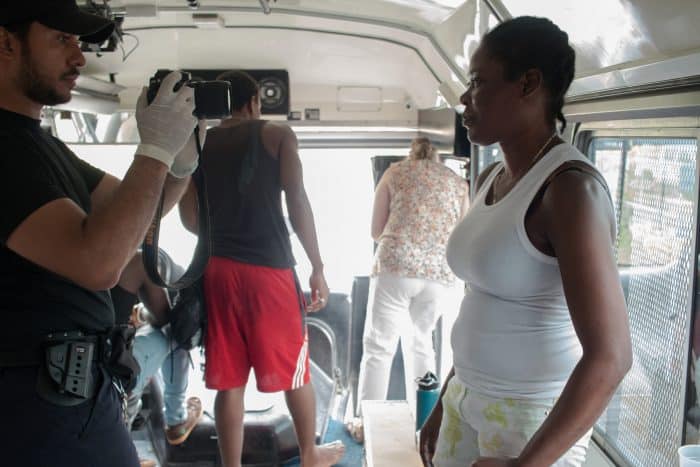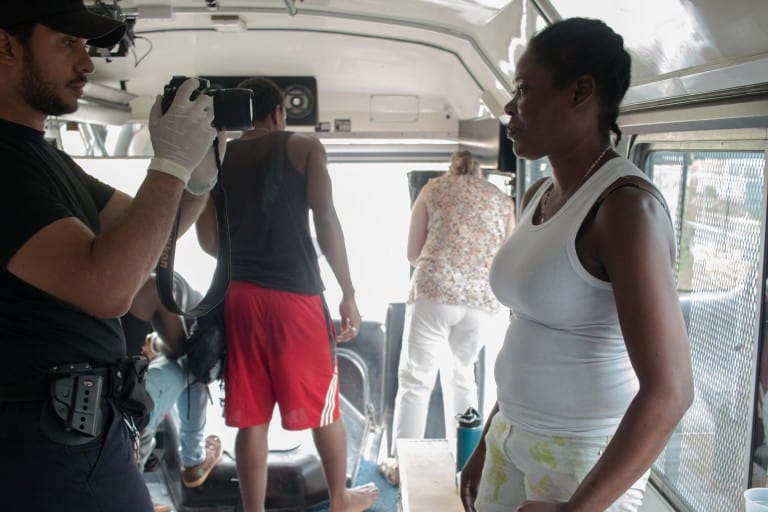 Considering that most of these migrants are trying to reach the United States, what role does the U.S. play in this situation?
We have a fluid dialogue with the United States and we're looking for regional solutions across the continent.
Why are migrants bothering to report themselves to Costa Rica authorities when they don't seem to have done so in other countries on their journey north?
Costa Rica has decided to follow its laws. If other countries choose not to acknowledge these migrants, that is their policy. Personally, I think it's safer for the migrants to be registered and know that they have the protection of the country's authorities instead of being at the mercy of smugglers.
They trust that the government is going to take care of their basic needs.
Is the current situation, with its diplomatic and internal challenges, the price Costa Rica has to pay for dismantling human smuggling networks?
I wouldn't view it as a price. We have an obligation to follow our laws and we have. This has implications, but it's better to accept the reality of this flow than to pretend migrants are not moving through our country. They're not ghosts, they're flesh-and-blood people. We can't let them get sick or die from preventable causes. It's not an option for this government.
Does Costa Rica have the resources to care for these migrants?
No, we don't. But the alternative is worse.
The situation in Paso Canoas is under control thanks to churches, volunteers and the Red Cross. Without them, this would be impossible. They are feeding these migrants.
Last week, 300 people arrived one day and it did not cause a crisis. This is thanks to the efforts of those working there. It's important from a humanitarian perspective but also a commercial one. International trade was not interrupted on the road. Tourism wasn't interrupted.
The situation is under control in the south. There's a controlled flow of people. People aren't going hungry or without shelter.
So there's a controlled but irregular flow of people.
It's a controlled, irregular flow of people, for now. Is it perfect? No. There's much to improve. But we're putting our efforts into respecting human rights and enforcing our laws. That's the decision Costa Rica made.
Maybe that's why Costa Rica is what it is: a country that respects human rights. And we're profoundly proud of it. We're honoring that traditional and we're not going to permit our international reputation to be damaged because we neglected these people.