NOSARA, Guanacaste – A small howler monkey was climbing on Vicki Coan's head, ruffling up her once-straight dirty blonde hair when I tried to take a picture of her.
"No pictures of that," she said. "If you publish it and people see it they'll want to get a monkey. Everyone wants a monkey as a pet but many people don't know how to take care of them."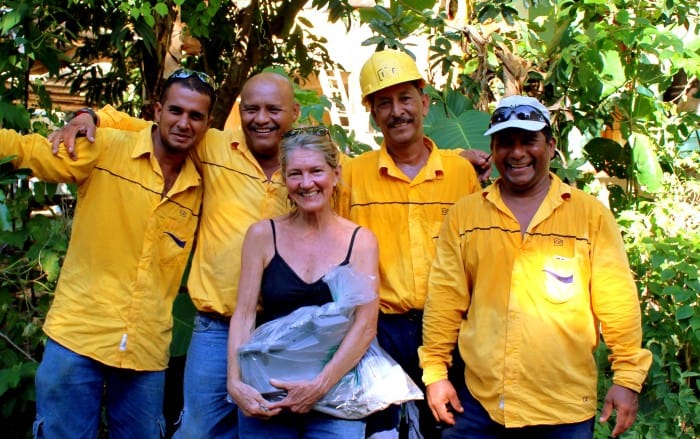 At the Sibu Wildlife Sanctuary in Nosara, a 50-acre plot of land that provides shelter for rescued animals, mostly monkeys, the extremely up-close interactions with the wildlife make it almost impossible not to see someone with a monkey on their head.
Humans and primates are so close together in Sibu, which the Coans work 17 hours a day to maintain, that it's commonplace for a monkey to fall into your lap, nibble on your finger or howl for long periods of time during the average tour.
Coan and her husband, Steve, originally from the United States, opened the Sibu Sanctuary in Nosara more than a decade ago while looking after a few monkeys. A neighbor gave them their first monkey, Zoe, as a gift to their daughter.
Now, they're responsible for around two dozen howler monkeys, most of which are injured by electrical lines or by ground-level dangers like dogs and cars. On their land, located 10 minutes north of the popular Playa Guiones, the Coans also help look after a revolving door of injured tapirs, owls and wild coatis that come and go.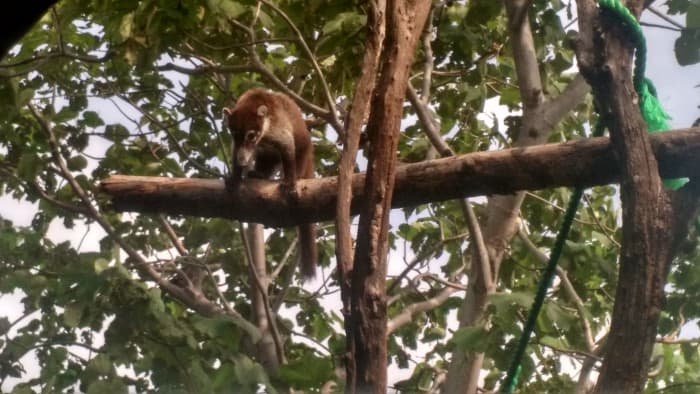 Of the four monkey species found in Costa Rica, the Coans house many howlers and, on rare occasions, white-faced monkeys. During my visit, assistant director Reagan Grant said the last time they cared for the dangerously smart white-faced monkey, it learned how to unwire the outdoor emergency lighting and break into the Coans' living quarters, where it let all the other monkeys in to have an ice cream party.
"They ate everything in sight," she said.
Though it seems like a story fit for "Animal Planet," taking care of monkeys full-time isn't all that glamorous. Steve spends two hours a day collecting large amounts of leaves, a natural staple of the howler's diet, so that their eventual release back into the wild will be an easy transition. The Coans have also planted thousands of trees, including 200 in the past few weeks in preparation for the rainy season.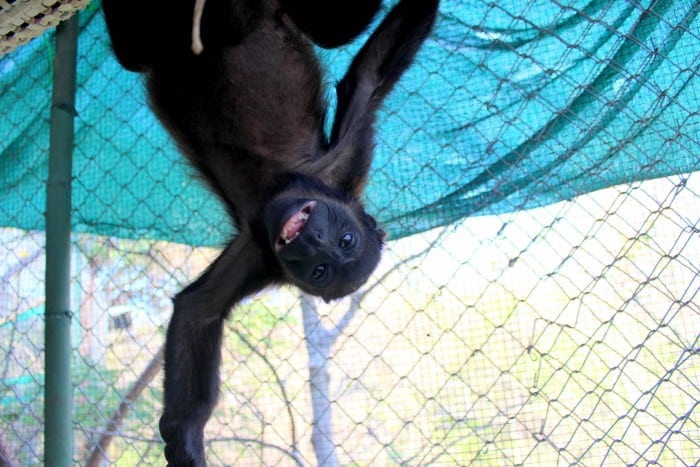 And Vicki has risked her life while looking out for the monkeys, to which she clearly has a strong, almost maternal connection. She told me a story about how she heard one of the monkeys crying in the nursery next to the Coans' living quarters. She jumped out of bed, turned on the emergency lights and stumbled on a horrific scene.
"A boa constrictor had gotten into the gate and it had one of the little ones wrapped up," she said.
"So it died?" I asked.
"No, I lunged at it and scared it away," she said.
"You did what?" I asked.
"I'm not going to sit there and watch one of my babies die," she said. "Are you kidding?"
"You've truly got the mama bear instinct."
"Mama monkey, yeah," she said.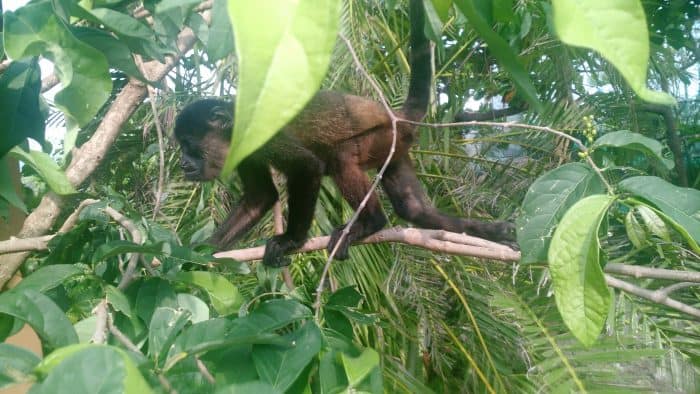 Sibu runs entirely off donations and admission fees, Coan said, and having enough food and medicine for the animals, not to mention constant construction on the sanctuary, is a large financial undertaking. But Coan says despite the sometimes overwhelming amount of work and money needed to run the sanctuary, there's nothing else she'd rather be doing.
"Sometimes things choose you," Coan said. "I didn't come down to do this. It just chose me."
Coan said monkeys are hurt or killed every day by electrical lines that are too close to trees. The sanctuary currently houses one monkey whose arm was electrocuted by an exposed power line and another whose head was injured after it was hit by a car.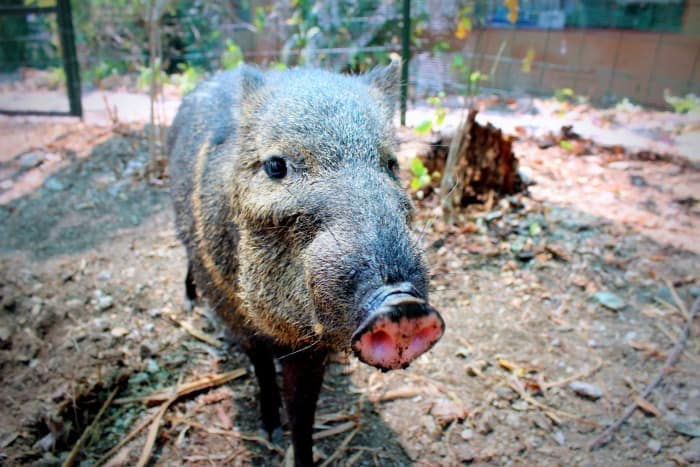 The Coans work alongside local conservationist Brenda Bombard and the Refuge for Wildlife to take in new monkeys from all over Costa Rica. They're also working with the Costa Rican Electricity Institute (ICE) to install protection kits on electrical lines that allow monkeys to swing on them without being harmed.
Coan, whose background is in early childhood development, is also working to coordinate educational lessons with local schoolchildren to strengthen awareness in the Nosara community and have future generations look out for the well-being of the area's primates. She said the sanctuary is not just looking to woo tourists to meet monkeys, but also to spread knowledge to locals about sustaining these conservation efforts for years to come.
"If you come to Costa Rica as a tourist, you're going to be enamored with the biodiversity," Coan said. "But if you're from here and it's commonplace to see all these things, then maybe you don't think they're that important. We're wanting to change that perspective."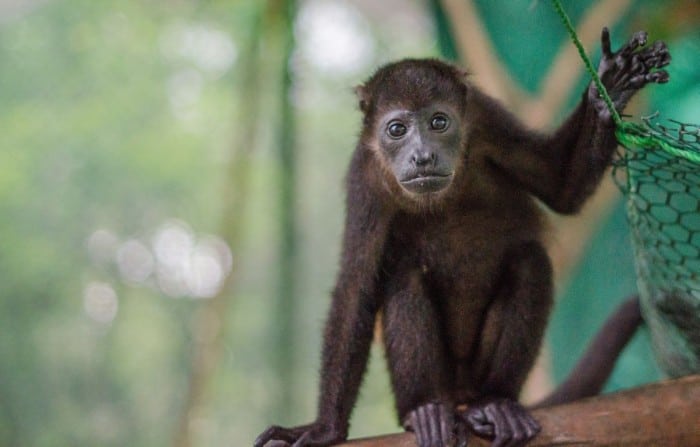 IF YOU GO
Admission: Donation of $65 per person. Reservations required.
Hours: 10:30 a.m. to 12:30 p.m. two days a week (normally Tuesday and Thursday). Closed May 18 through June 8.
For more info: Visit www.sibusanctuary.org
Contact Michael Krumholtz at mkrumholtz@ticotimes.net.