Buying a condo in Costa Rica is easy, paying for it is not.
If you are shopping around for a condo in Costa Rica, you might not realize that you will need to pay a condo fee as soon as you have closed on your purchase. The condo fee might double or even triple once the homeowner association takes over the administration of the condominium.
Won't including the cost of your condo fee in the budget you show the bank when you apply for your mortgage make you feel sick?
Yes, it most likely will, because if you cannot afford to make your monthly mortgage payments because you are running short on funds when the condo fee goes up, the bank will foreclose. Let me explain.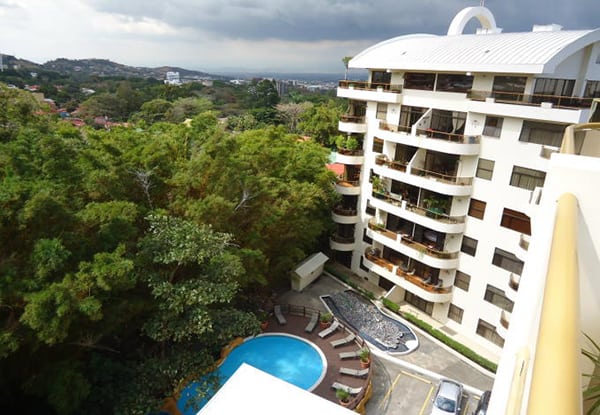 Qualifying for a mortgage
A bank will qualify you for a mortgage on your condo purchase, depending on your financial profile. The bank allows 40-45 percent of your income of monthly home expenses if you are an independent business person or 45-50 percent if you are a salaried person (depending on the bank you do business with) to qualify you for the mortgage.
Monthly expenses
What monthly expenses should you take into account before applying for a mortgage (or before you make a cash purchase)?
• Your monthly mortgage.
• Your home insurance policy.
• Your life insurance policy.
• Your condo fees.
• Home maintenance and improvement cost.
• Property tax.
• Any other tax that applies to the property ownership.
• All the former expenses on any other properties you own.
When you supply the bank with those monthly expenses, it is entirely your responsibility to present a correct and complete expense picture. If, for some reason, the list of expenses is incomplete, or it changes after the purchase, the bank doesn't really care what happens as long as you pay the monthly mortgage payments.

Attractive amenities
Of course you are attracted to all those modern condos and gated communities that offer incredible amenities. The first residential developers in the beginning of the 21st century started promoting condominiums with a gazebo for barbecues and parties, and buyers loved that idea. Then the competition started adding on a swimming pool and nowadays you will find most condominiums offer a huge range of amenities like tennis courts, heated swimming pools and Jacuzzis, a full-fledged gym with sauna and other facilities, walking trails, fútbol 5 court, basketball court and even a dog park.
Many condominiums have a water treatment plant, water backup, pumps, power generators (especially when there are elevators), guard houses, fences and other services that need to be maintained.
An additional cost that is not always taken care of in all condominiums is fire and earthquake insurance. When it is available, make sure you know what it covers.
All those amenities have a very high cost of maintenance that most condo buyers do not realize exist when they purchase the property and, therefore, they do not budget this cost into their monthly expenses.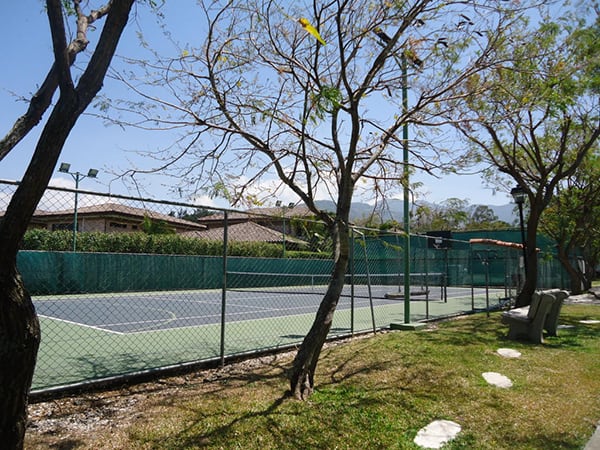 Security and administration
The security of a condominium is expensive. Depending on the layout and topography of the condominium, on how many entrances and exits the condominium has and other considerations, the cost of security can be huge. Each guard post needs 2.5 guards, and the condo needs gardeners, a maintenance man, and an administrator. All those people have to be paid.
Every so often, the exterior of the condo and the common areas need to be painted, razor wire and other security devices like cameras need to be replaced or upgraded, and streets and sidewalks have to be repaired. Those are all costs that most condo buyers do not think about when signing the deed for their purchase.
The size of the condo
The size of the condo and the number of homeowners influence the condo fee. The cost of maintaining the property differs for a condominium of 10 homeowners or 40 or 200, on one acre or 20 acres.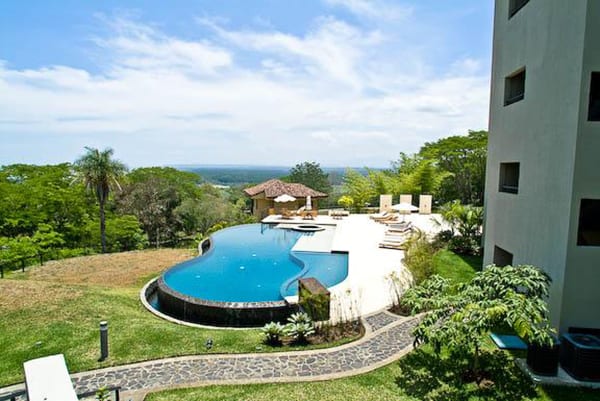 Extraordinary condo fee
Some condominiums are professionally managed, but the above costs are not always taken care of in the monthly condo fees. Some condos charge a special assessment or an annual extraordinary condo fee to cover all those cost factors not included in the monthly fee. For that reason, you need to include this cost in your annual expense budget.
A new condominium
Until a condominium is sold out and formally transferred from the developer to the homeowner association, it is customary that the condo fee is kept low by the developer to avoid scaring off buyers. Once the homeowner association takes over, HOA fees could double or even triple. When that happens, you will surely feel sick, as this could run into the hundreds of dollars every month. You need to take this into account when you do your budgeting so you won't be foreclosed on by the bank when you can't make your monthly mortgage payments.-
Ivo Henfling founded the American-European Real Estate Group in 1999, the first functioning MLS in Costa Rica with affiliate agents from coast to coast. You can read other articles like this on his blog. You can contact Ivo at (506) 2289-5125 / 8834-4515 or at ivo@american-european.net.