In January, parts of the city of Buenaventura on Colombia's Pacific coast began observing a 10 p.m. curfew. The source of the order was not the mayor or police but a drug-running extortion gang known as the Urabenos.
What is especially noteworthy about the gang is that its members come from a defunct right-wing paramilitary group which cut a deal with the government to disband a dozen years ago. The move was acclaimed as a key step in restoring the rule of law to Colombia but many of the demobilized — and unemployed — fighters joined criminal gangs.
Now, as Colombia prepares for a historic peace accord with leftist guerrillas as early as March, concern is growing that what happened in the coastal city of 400,000 will recur, that the demobilized rebels will turn into high-powered criminals.
"The state doesn't control Buenaventura, it's controlled by armed groups," says Wellington Carneiro, the head of the United Nations refugee agency in the city. "The demobilization of the paramilitaries here was a complete failure. It's the same risk we're facing now."
Members of the country's largest right-wing group, the United Self-Defense Forces of Colombia, or AUC, were demobilized between 2003 and 2006 by then-President Álvaro Uribe. But the government's failure to tackle poverty and provide former fighters with work opportunities made them easy recruiting targets for gangs like the Urabenos, Carneiro said. A similar challenge faces President Juan Manuel Santos as he cuts a deal with the Revolutionary Armed Forces of Colombia, or FARC, a Marxist group of roughly 7,000 who control a big swath of territory.
FARC leaders negotiating in Havana have vowed to enter politics if a peace deal is signed. But as many as 20 percent of their subordinates could join criminal gangs and continue lucrative cocaine and illegal gold mining operations, according to the Washington Office on Latin America, or WOLA.
"I'm most worried about mid-level commanders in places like the Pacific coast," says Adam Isacson, a Colombia specialist at WOLA. "People who already have big connections with Mexican gangs or others trafficking drugs."
Most rank-and-file FARC members will be granted amnesty, like right-wing militia members a decade ago. The question is, how will they be integrated into legitimate productive activity?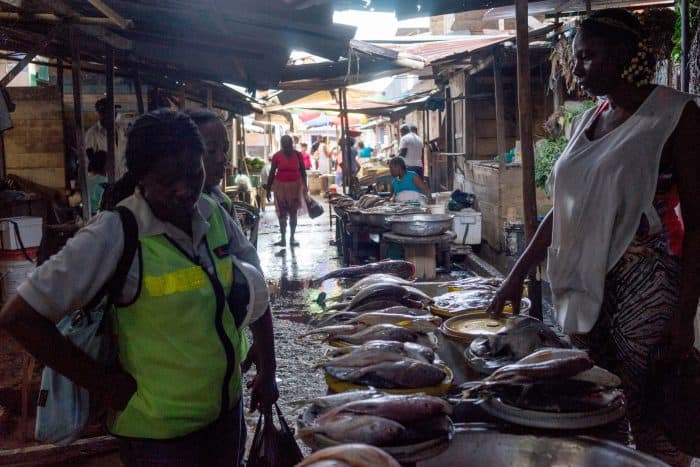 Lucrative opportunities
The government has championed a road-building program in a bid to improve Colombia's notoriously bad infrastructure and nourish legitimate businesses. And a peace deal will include a rural development component to help small-scale farmers.
But a lack of government funds and the limitations of programs to substitute crops make cutting coca production a hugely difficult task. The amount of land planted with coca, the raw material for making cocaine, rose 44 percent in 2014, according to the United Nations, meaning Colombia now grows more than Peru and Bolivia combined.
Drug trafficking generated 2.2 trillion pesos ($658 million) in Colombia last year, while illegal mining close to 7 trillion pesos, according to Deputy Defense Minister Anibal Fernández de Soto. Illegal mining includes small-scale, unlicensed miners as well as larger operations run by armed groups.
Once a peace deal is signed, some companies are likely to face a rise in extortion and local violence as new groups fight over former FARC territory and lucrative opportunities, according to Reggie Thompson, an analyst with intelligence consultancy Stratfor.
"Even if an alternative is given, it has to be pretty profitable for them to really drop the illegal businesses," Thompson said. "The incentive is just too great."
But the commander of Colombia's armed forces, General Juan Pablo Rodríguez, dismisses the concern. He says Colombia has analyzed other peace processes and is aware that some FARC members may migrate towards criminal gangs.
Military forces are focused on 15 areas where there is a strong rebel presence, he said, including the provinces of Norte de Santander and Arauca on the border with Venezuela, Putumayo on the border with Ecuador and Peru, and Narino, Cauca and Choco on the Pacific coast.
"It's possible that not all members of the FARC will embrace the peace process, instead mutating toward other movements," Rodríguez said in an interview in Bogota. "We are conscious of this. At no point will the security conditions become worse with the signing of an agreement."
But how exactly the government plans to integrate thousands of hardened guerrillas into the economy remains unclear, and residents of Buenaventura say their experience doesn't augur well. Many lack electricity, proper sewage systems and running water, despite the substantial rainfall and rivers that divide the city.
Manuel Saavedra, a stevedore, says locals have benefited little from investments in the port and that the demobilization of the right-wing paramilitaries has done little to ensure the city's peaceful future.
"A few leaders were put in prison but the spaces were quickly filled by armed gangs," he said, looking out across the harbor. "It's much worse today than it was. Now you have to ask permission to go into certain neighborhoods. So far, they are selling a lie."
© 2016, Bloomberg News