For the past 10 years technology has directly influenced the way people live, consume and communicate. Most businesses today have websites, most people have mobile phones and social communication is largely played out on social media sites such Facebook, Instagram and YouTube, and direct communication through email and texting apps like WhatsApp and Messenger. Tech-based methods of making purchases are rapidly increasing and challenging traditional consumer practices, and yes, this includes real estate.
Even in a country as small and natural as Costa Rica, those who want to find their dream second vacation home, permanent residence, or even rentals are turning to the Web. In fact, this January, Airbnb.com, one of the most popular accommodation websites on the internet, revealed that Playa Tamarindo ranked #10 in the "Top 10 Highest Percentage of Homes Wish Listed in a Destinations Globally" category.
According to a joint study published in 2013 by the National Association of Realtors and Google, 90 percent of home buyers searched online during their buying process, and also used different tools in different stages of their home search. Reflecting this dynamic is the 235 percent increase in real estate-related searches on Google, while searches are performed across multiple screens from desktops, iPads, and mobile phones at different times of the day.
Home buyers today are more equipped than ever with instant access to prices, local information and general buying information before they step inside a real estate office or speak to an agent.
If you are interested in buying property in Costa Rica, the following digital tools can be useful in finding the best property and helping you through the decision-making process. The strategy is to get as many of your questions answered and a have list of potential properties to visit before you step on a plane to this Central American paradise.
1. If you are just starting out and are not familiar with the different areas of Costa Rica, conducting a general search about Costa Rica on the website of the national tourism institute, visitcostarica.com, is a good start. Here you will find all the general information about the country, activities, main tourist towns, and a very nice multimedia section loaded with photo galleries, 360º views and brochures. For more personal feedback on different towns and cities in Costa Rica, you can also go to tripadvisor.com and read about what visitors had to say about the different areas. Do keep in mind that these are tourists on vacation and not people who are shopping for property.
2. Do a refined property search based on your preferred area to see what types of properties are available in which price ranges. Here on most search engines, you can type in "real estate for sale +" the area, and you will get plenty of search results. The more specific you are in your search terms, obviously the more refined your search results will be; for example, "apartment for sale + jaco beach." Most active real estate agencies in Costa Rica today have websites with property listings, information about the process of buying property in Costa Rica, tax and legal information that you need to know, and possible links to additional services such as a notary, escrow service, translator, currency exchange and banking services. More advanced websites will have interactive maps, virtual property tours, a live chat and an updated blog section. You should also take a look at the profiles of the real estate agents so you can find out more about them, such as how long they have lived in the area and whether they speak your language.
3. Google Earth is a great tool to use to see the different areas of the country and the topography, while having a visual perspective of the community itself. This will help you determine things like whether you will need to buy a car or how close you are to the beach, the market, etc.
4. Social media sites like Facebook are very good for getting insight into the community you are interested in. You can also join Facebook Groups to get more specific information about daily life and real estate opportunities. For example, if you are looking for a place in Tamarindo, just type in Tamarindo in the Facebook search bar and then click on the Groups tab and the entire list of groups will appear that you can join and post your questions.
5. Multiple Listing Websites are very useful for price comparisons in different areas. Although there is not a centralized MLS in Costa Rica, the few that do exist give you a quick insight to the different local markets. Examples include mls-cr.com, costaricarealestatemls.com and american-european.net.
6. YouTube is a great source for seeing the local areas and the properties. In fact, HGTV usually posts its segments here. Recently, an HGTV segment was posted on YouTube for an apartment purchase in Playa Tamarindo through ABC Real Estate. The videos give you a sense of the area as well as some information directly from the local real estate agent. Just type in the name of the area in YouTube's search bar and a list of videos will appear.
7. Blogs are very popular to get a sense of personal experiences in the daily life of visitors and residents alike. They are usually filled with pictures, you will give you a more in-depth idea of what you are buying into.
8. Email might sound obvious, but it is actually very telling of the type of service you could anticipate from an agency. If you don't get a quick initial email response, that could be an indicator of the type of service or lack thereof you might expect in the future.
9. Mobile application Inhaus Real Estate Costa Rica is available for download on iTunes and is compatible for iPhone, iPad and iPod touch users.
10. For fast and free instant text messaging, the mobile application Whatsapp is a great way to communicate with your real estate agent or anyone else whose help you need.
Happy hunting!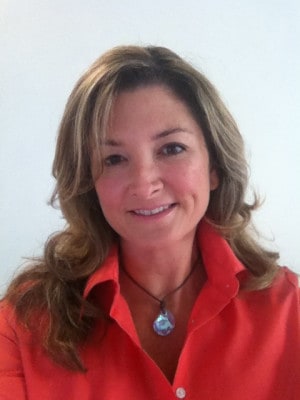 Juanita Viale is an international marketing consultant specializing in real estate. She has spent the last four years managing the international brand for a luxury real estate agency in Nice, France, and also giving weekly real estate reports on Monaco-based Riviera Radio 106.5 FM.  Previously, Juanita lived in Playa Tamarindo for nine years and was publisher of the Tamarindo News. She currently lives in the south of France in Nice with her husband and two daughters.  Contact Juanita by email at madameviale@gmail.com or by phone at +33(0)6 67 17 07 78.