SAVEGRE RIVER — Our rafting guide brought us back around a third time to run the rapid known as "the Gringo Eater," saying, "We're going to do it until someone falls out."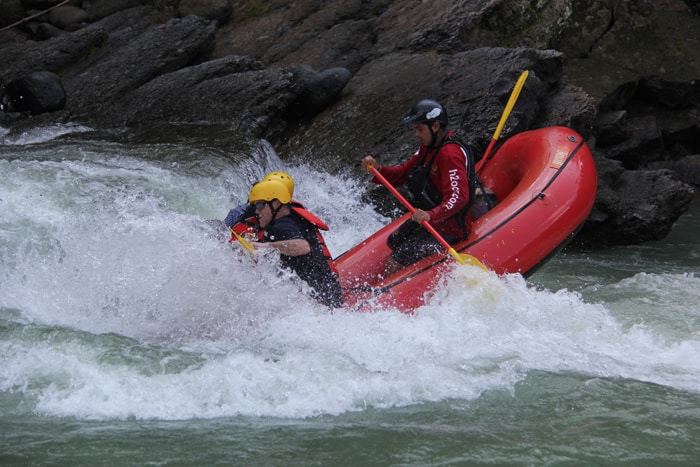 I thought that was just a joke.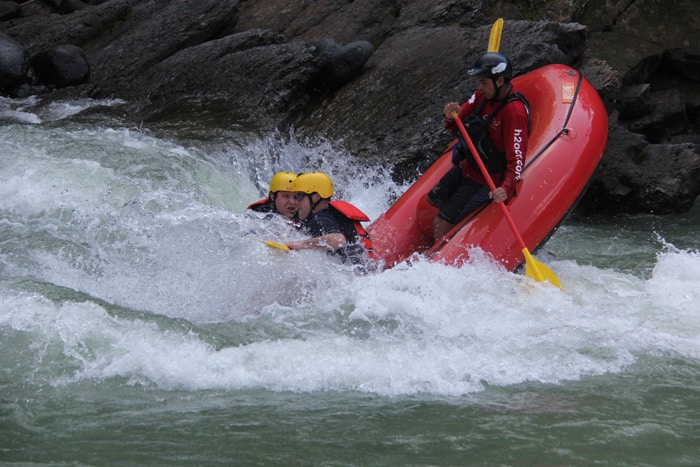 But our mischievous guide, Mauricio González of H2O Adventures, deliberately steered our raft into the center of the rapid, where it did an "ender," meaning the bow sank in the rushing water and the boat went nearly vertical, dumping son Jordan and me into the bracing water of the Río Savegre.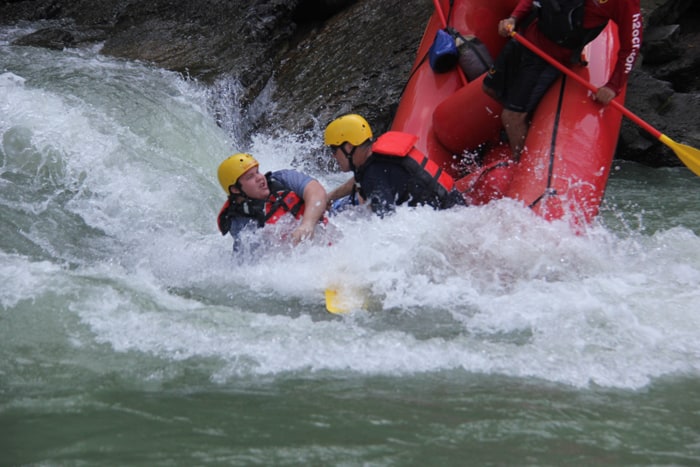 Mau, all smiles, somehow managed to stay in the boat, the better to rescue us. This was obviously not his first rodeo.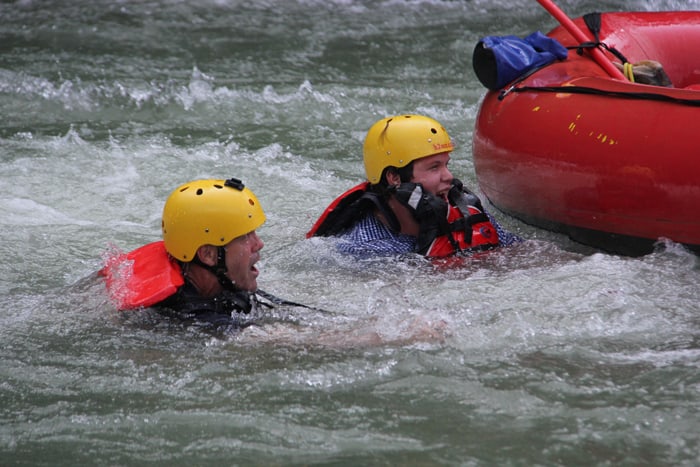 I grabbed my sunglasses off my face before they were swept away, and then I remembered to lie flat on my back with my feet downstream.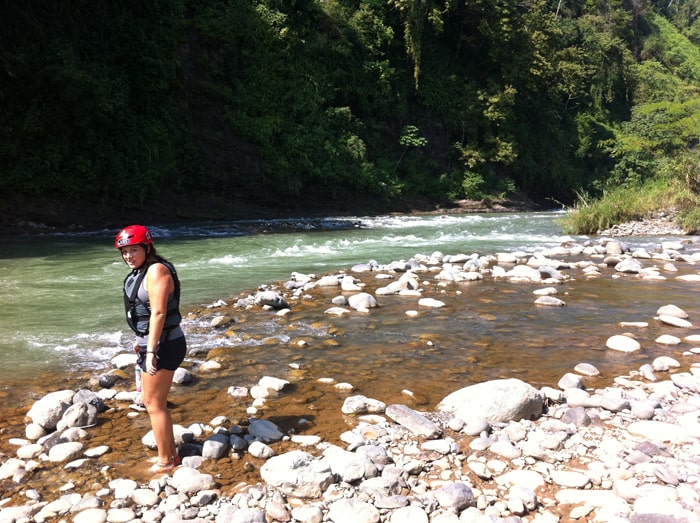 Mau reached out to Jordan with his paddle and Jordan grabbed it. I was farther adrift, but I also stretched my paddle toward Jordan, and he grabbed that.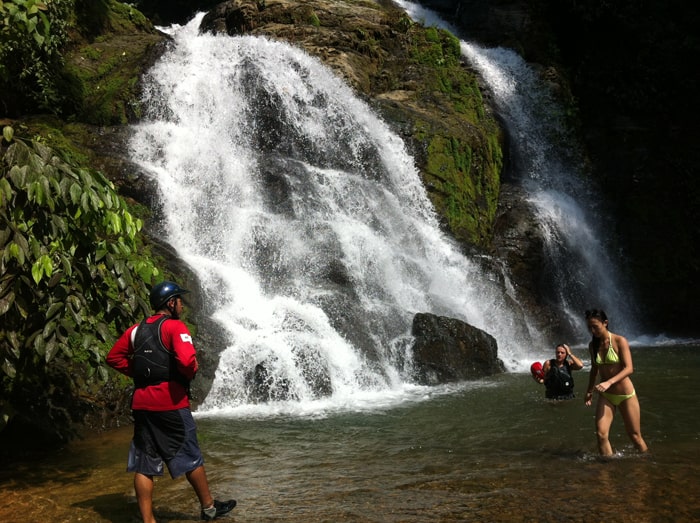 By this chain of paddles we were pulled back to the boat, and Mau grabbed each of us by our life jackets and pulled us into the raft with a smile.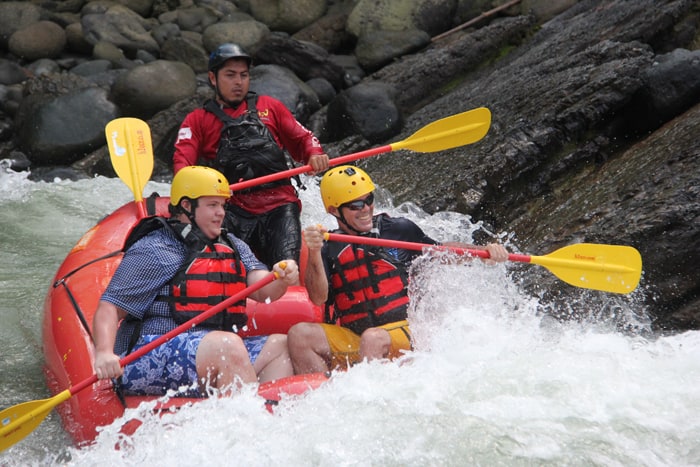 I had swallowed a little water, but hey — this was one of the two cleanest rivers in Costa Rica. And boy, was it beautiful. I had rafted the better-known Pacuare a few times, with its thrilling Class IV rapids, and thought I might be a bit disappointed with the Class IIIs here.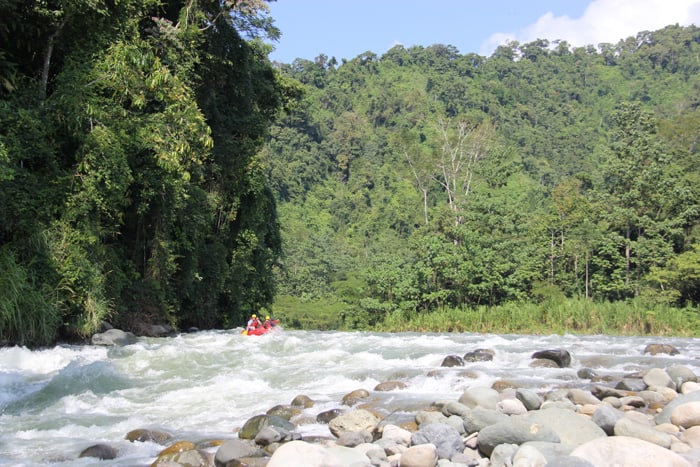 But you shouldn't judge a river by its number. The Savegre, not far from Manuel Antonio, was every bit as thrilling and scenic as the Pacuare, on the other side of the country.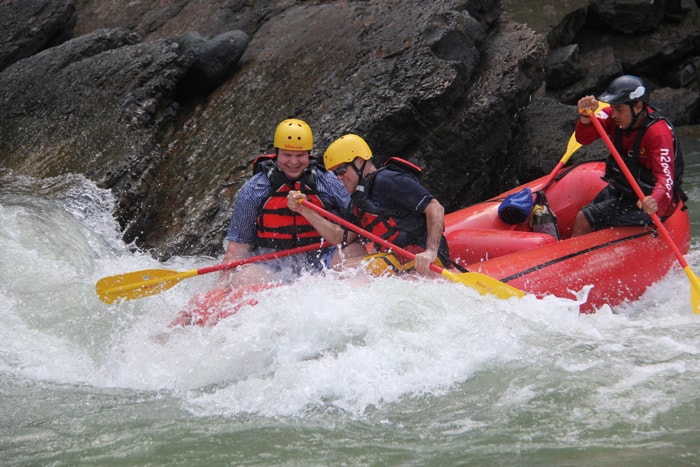 I asked Mau if he had a rafting nickname.
"At the Pacuare they used to call me the Terrorist," he said, "because I always flipped people over."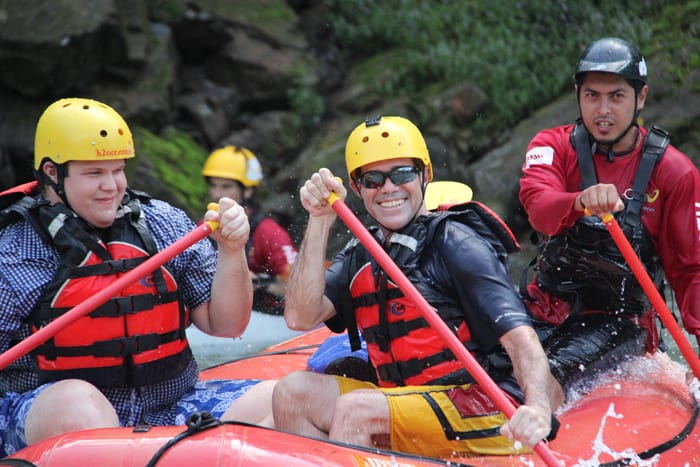 Mau thinks rafting is more fun when people go for an unplanned swim, so he usually works that into the program.
Thanks for letting us know, pal.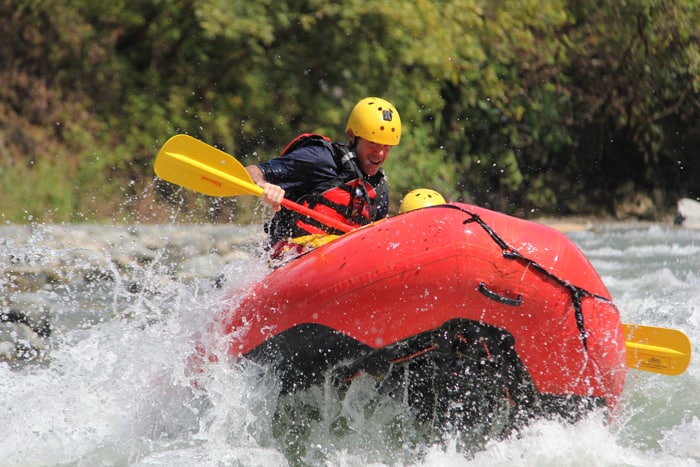 We came upon a boa constrictor sunning itself on a rock next to the river. All our rafts and kayaks pulled over to check this out and take pictures, and the dozing boa didn't twitch a muscle.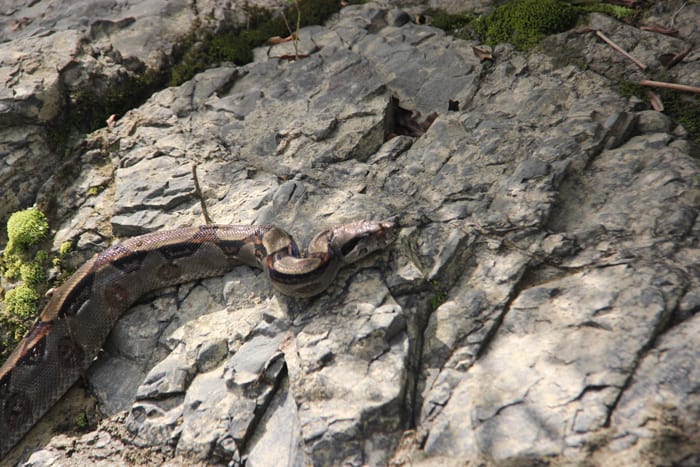 Before he became a rafting guide, Mau had a job delivering beer. He worked a full shift every day, six days a week. Then his sister won a free rafting trip, and he got to go with her, and he found a new lease on life.
One float and Mau was hooked. He soon took steps to quit his beer job and learn how to be a rafting guide.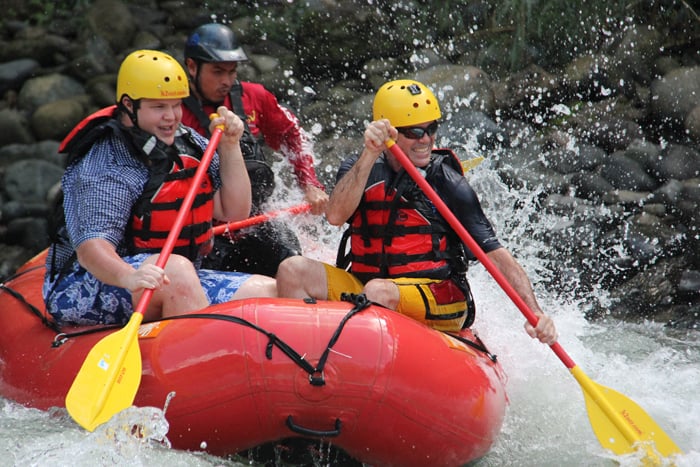 "I did that job for six years," he said. "It was heavy. Beer is heavy. And now, this is lighter."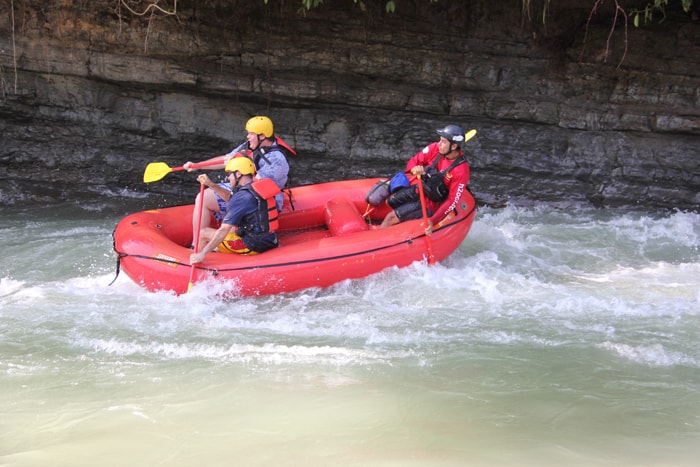 IF YOU GO
For more info: http://www.h2ocr.com
Contact: Contact H2O Adventures at 2777-4092 or at info@h2ocr.com.
What to bring: As little as possible: swimsuit, shirt, sunscreen, sandals, cash for tips. If you have to bring a wallet, passport or phone, ask your guide about a dry bag.