One year after a "barbarous" attack left a toucan without most of its upper beak, the bird finally has a new prosthetic replacement. ZooAve animal rescue center released photos of "Grecia" the toucan with his new prothesis on Tuesday afternoon via Facebook.
Last January, a group of boys reportedly struck the toucan with a stick while it was feeding in the Central Valley coffee town of Grecia, for which the bird was later named. The injured toucan was left unable to feed himself and his balance was compromised. Toucans also use their beaks to preen and make mating calls. Without a new beak, there would be no future for the toucan.
Check out: VIDEO: Disfigured toucan awaits 3-D printed beak
The gruesome images of the toucan's mangled beak sparked an international outcry, including an online campaign to help raise funds for a new beak. Costa Rica President Luis Guillermo Solís cited the attack as a reason to pass an animal cruelty bill — a piece of legislation that is still pending in the Legislative Assembly.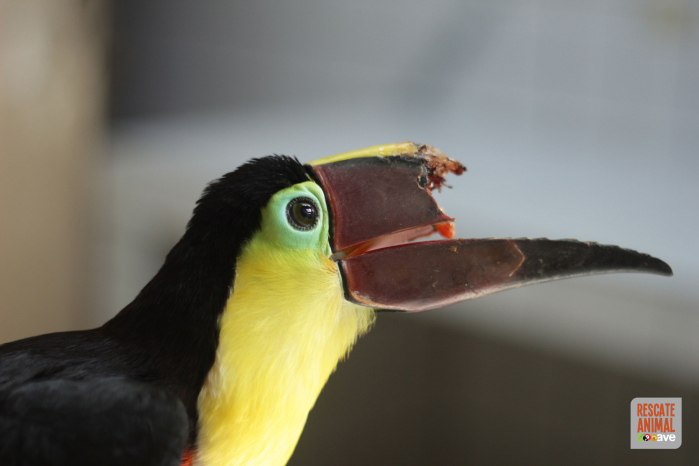 Using scanners and 3D printing, experts crafted a prothesis for Grecia. One of the reasons the process took so long was getting the toucan in shape for the procedure. The wound had to finish scarring before the prothesis could be applied, the daily La Nación reported.
The animal sanctuary said Grecia lost the ability to sing in the attack. Now with the prothesis, Grecia is singing again.