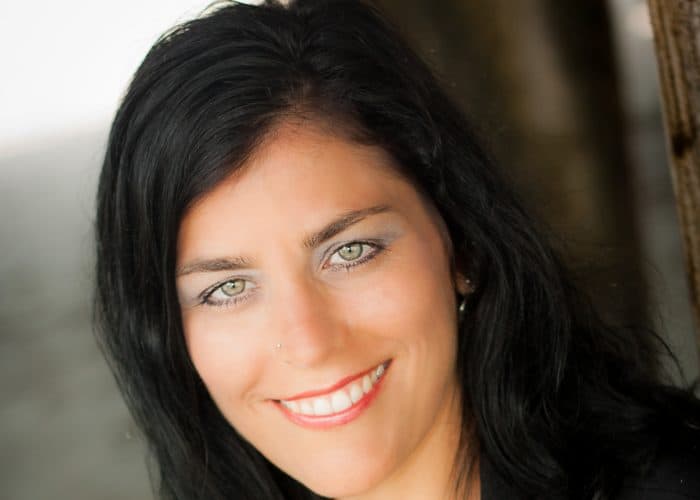 Through an opening in the steel blue bars at San Sebastián detention center south of San José, the man who Costa Rica authorities say is the primary suspect in the killing earlier this month of 45-year-old U.S. aid worker Sondra Lynn Elizondo says he'll be freed "when the truth comes to light."
Alejandro Obando Vega, a 23-year-old Costa Rican man arrested last week in connection with Elizondo's stabbing death at a hotel in San José's Barrio La California, told The Tico Times Friday that he is innocent of the accusations against him by the Judicial Investigation Police (OIJ) and the country's Prosecutor's Office.
Elizondo's body was found Dec. 9 by hotel cleaning staff.
Wearing a Monster energy drink hat backwards and a striped T-shirt at the overcrowded detention center, Obando claimed he had left the boutique hotel where Elizondo was staying, Casa 69, on Tuesday night, Dec. 8, and did not hear about his girlfriend's slaying until police apprehended him two days later at a Walmart in Guadalupe, northeast of the capital.
"They accused me of it, of course, because I'm the only guy who was with her," he said. "But we'll see. I have no fear of anything. They can go through all the evidence they need to. I have no fear."
Obando confirmed police reports that he had three or four credit cards belonging to Elizondo at his home when police arrested him and raided his apartment on Dec. 10, the day before what would have been Elizondo's 46th birthday.
"She was always bringing me things, always giving me things," he said when asked why he would have the victim's personal belongings.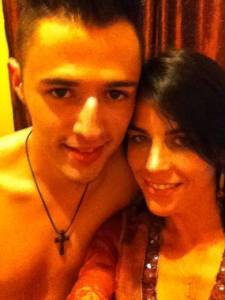 Obando told The Tico Times that he broke down crying when police arrested him in connection with the killing.
"I loved her with all my heart," he said. "There's no single person in this life I could love more than her."
According to Obando, the two met at a party in Elizondo's former home in Cartago, east of the capital, three years ago and began dating almost immediately.
Elizondo, a Minnesota native living in Merritt Island, Florida, and a former Peace Corps volunteer, visited Costa Rica three or four times a year to oversee the nonprofit organization Vida Volunteer that she co-founded and directed. The organization sets up mobile medical clinics in needy communities in Costa Rica, Nicaragua and Guatemala.
In 2014, Elizondo won a humanitarian award from her alma mater St. Thomas College in St. Paul, Minnesota.
Obando claimed Elizondo often spent her free time with him in Costa Rica.
Elizondo's body was found with multiple stab wounds, including on her face and neck, on a bed at the Barrio La California hotel. Obando said the two stayed in the room the previous day, drinking wine and beer before he left at about 7 p.m.
He said the couple planned to travel to Nicaragua together later in the week and that Elizondo remained in touch with him by text messaging after he had left the hotel. Asked who else would have a motive to kill Elizondo, Obando replied that he had "no idea."
"She had an infinite amount of friends here in Costa Rica," he said. "That's the problem, people just think it was me because I was with her."
Obando said he lives alone in an apartment in Coronado, near Guadalupe, and that he is unemployed. He told The Tico Times that investigators and media reports about the killing have painted the wrong image of him, and that he's never had any trouble with law. Investigators and several news outlets have reported that the relationship between the two was more casual than Obando had wanted, and that Elizondo had planned on ending it.
Obando said he's at ease because he is not guilty of Elizondo's murder.
"There's no fear when you're speaking the truth," he said. "I'm just waiting for the evidence and a decision, and as soon as that comes everyone will realize I'm not guilty.
"People always told me I helped make a big change in her life," Obando said. "I hope that was the case."
A memorial service for Elizondo will be held at the Wylie-Baxley Funeral Home in Merritt Island, Florida on Sunday. She leaves behind a son and a daughter, and donations are being accepted for a college fund for the children.