HAVANA – Cuba and the United States reached an agreement Wednesday night that will allow U.S. commercial airlines to begin operating flights to the island for the first time in decades, according to U.S. officials with knowledge of the discussion.
The understanding comes on the eve of the one-year anniversary of the announcement that the two countries would restore diplomatic ties and turn the page on a half-century of animosity. The agreement – which will allow carriers such as United Airlines, American Airlines and JetBlue to fly to Cuba – is a significant breakthrough that should greatly simplify travel between the countries.
The agreement was reached in Washington. A U.S. official with knowledge of the talks said that negotiators from both countries were still working out technical details. But the official, who spoke on the condition of anonymity because there had not yet been an official announcement, said the basic outlines of the accord were in place.
The deal does not mean that U.S. travelers will be able to begin booking travel to Cuba immediately. But it would set in motion the safety inspections and other procedures required by the Federal Aviation Administration when such an agreement is reached. Experts say it will probably be three to six months before U.S. carriers can begin selling tickets to Cuba.
See: Cuba as it was – A glimpse of life before the US arrives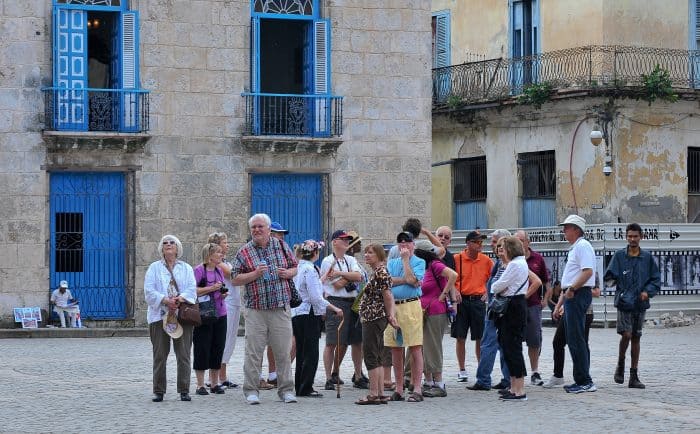 Until then air service between the two countries will continue via the existing system of charter flights. Those flights typically charge $500 round-trip for the 45-minute flight between Miami and Havana. Travelers are required to check in three or four hours in advance, pay exorbitant baggage fees and endure various inconveniences.
Most of the leading U.S. carriers have said publicly that they are interested in offering service to Cuba as soon as they're allowed to do so. United plans to fly to Havana via Houston and Newark. American Airlines has said it will provide service to Cuba from its Miami hub.
U.S. travelers who want to visit Cuba would have to qualify under one of the U.S. Treasury Department's 12 categories for legal travel to the island. Those permitted to make such trips include U.S. residents with family members on the island, those traveling for religious or professional reasons and visitors who participate in licensed "people-to-people" organized tours with an educational bent.
Travel that is considered "tourism" such as visiting Cuban beaches remains prohibited under U.S. law. But the number of U.S. travelers who visited the island in the past year increased more than 50 percent, according to Jeffrey DeLaurentis, the top diplomat at the U.S. Embassy in Havana.
In negotiating the agreement, Cuba insisted that its government-owned airline, Cubana, also be granted reciprocal landing rights in the United States. Its aircraft would potentially be subject to seizure as a result of outstanding judgments against the Cuban government in U.S. courts.
But officials with knowledge of the agreement say Cuba is making arrangements to lease aircraft for Cubana or share the route in order to offer U.S. flights from Havana without exposing its planes to seizure.
Related: Cuba and US renew direct postal service after 52 years
Read more great Cuba stories here
© 2015, The Washington Post