BOGOTÁ, Colombia – André Monroy Gómez was in Madrid when he was supposed to show up for his military exam. His parents had taken the then-18-year-old Colombian on a vacation to see Europe, and they had planned to be back on time. But their return flight was overbooked.
In Colombia, not showing up for a military exam automatically gives one a remiso status – a deserter. Gómez's parents knew someone who was married to a high-ranking army official, so they made a phone call and everything was arranged: Gómez could go for his exam a month later.
He never really had to do his service, anyway. His parents paid what is known as a military quota – a one-time fee as an alternative to the draft. It is calculated based on a person's income and the value of possessions owned by his direct family.
In return for this payment – a sort of war tax – a military card is given. Without this card, it is impossible to find work in the public sector or to buy a home. A regular Colombian résumé has the number of the military card added to it as part of general information.
The amount paid as a military quota ranges from a few hundred dollars to over a thousand. For poorer people in Colombia, this equals about a week or more of food.
Those who serve in the army earn minimum wage, but this wouldn't be much for Gómez or others from his upper social class. For Colombians from poorer neighborhoods and regions, however, it's a fairly good wage.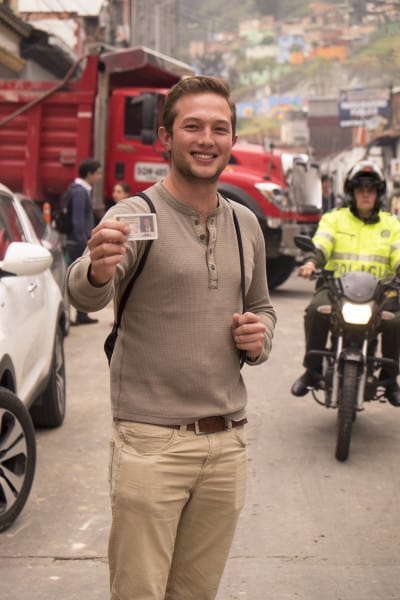 Soldiers automatically receive life insurance, and when a soldier is killed in service, his family receives 1 1/2 times the salary for the rest of their lives in the form of a pension – about 966,000 Colombian pesos, or $312 monthly. The beneficiaries, mostly parents in this case, also would be enrolled in the military's health system.
For Gómez, military service would have lasted about 12 months because he has a high school diploma, and he would become a soldado bachillero. Without a high school diploma, obligatory service lasts up to 24 months.
The net result is that the Colombian army – like other military branches in Latin America – is primarily composed of people from lower economic classes, while parents in higher classes are able to send their children to college, away from jungle warfare.
Former President Álvaro Uribe and his sons never served in the army, although he had a very military approach in dealing with the country's guerrilla forces while governing from 2002-2010.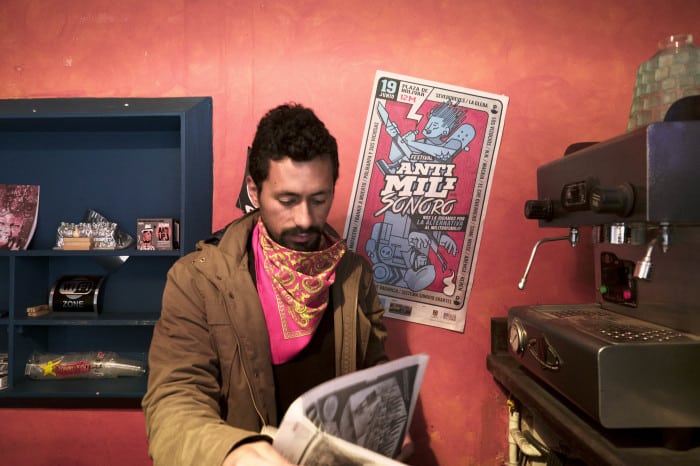 Conscientious objectors
All of this background prompted a collective group known as Acción Colectiva de Objectores y Objetoras de Consciencia, which means "Collective Action of Conscientious Objectors," or ACOOC, to fight for passage of a law that allows people to refuse military service. Law No. 48, implemented in 1993 and extended in 2011, allows religious people, those displaced by war, and members of indigenous tribes to refuse military service. A next step for the law's progression would be to allow conscientious objection for ethical reasons, although that has yet to be clarified in court.
Another phenomenon ACOOC is fighting is the batidas, or roundups, in which soldiers hit the streets asking every young man they come across for a military card. The batidas target those who are trying to dodge military service. Whoever doesn't have a card is loaded directly onto a military truck and brought for a physical and psychological exam. If proven fit enough for military service, the men receive expedited training and are sent to the battlefield within weeks, a process that has been likened to kidnapping by Colombia's Supreme Court.
Research by ACOOC, with the help of a hotline for people to report roundups, found that sweeps most often occur in the southern, poorer areas of Bogotá, including the Kennedy and Soacha boroughs.
"We want to show the illegality of this whole process," ACOOC communications adviser Diego Quiroga told The Tico Times. "There is a big aspect of randomness to the batidas, so we explain to young people their legal options. We also try to get the government to work on an alternative to military service, such as community service."
Download ACOOC's extensive report on military roundups, in Spanish, here
Both Quiroga's father and grandfather served in the Colombian army. His father, who served for 15 years, said he was often confronted with orders to carry out activities with which he did not agree, such as killing someone accused of being a guerrilla. That prompted his superiors to label him a troublemaker, so he quit. To keep his son Diego from having to serve, Diego's father bought him a military card.
To date, ACOOC has successfully aided one conscientious objector case in court, that of attorney Mario Cardozo, who represented himself against the state and won.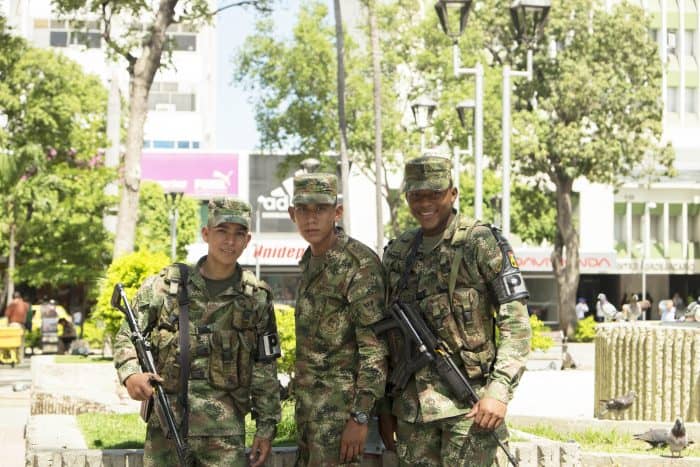 With peace, service will become voluntary, president says
Last June, Colombian President Juan Manual Santos announced that military service would become voluntarily once the government implements a definitive peace agreement with the Revolutionary Armed Forces of Colombia, or FARC.
FARC and Colombia already have signed that deal, which is planned to take effect on March 23, 2016. Many Colombians, however, think the military is still needed to fight splinter groups that may emerge from FARC. With the immense cocaine trade in Colombia, there is much money to be made in the jungles by former guerrilla members who already have training and contacts. The same scenario happened when paramilitary groups were disbanded, observers note.
For André Gómez, who is now studying at one of the best universities in Bogotá, fighting the guerrillas and different splinter groups would have been a good reason to join the army. His parents were the ones who decided he wouldn't serve, he said.
"With all the contacts my family has, I probably would have ended up guarding Bogotá's buses for a year," Gómez said. "So the chances of me encountering a guerrilla or fighting in a battle would have been zero."