A home-seller recently sent me an email saying, "Could you please list my property in Costa Rica? I need to sell and move on, but it's been listed for seven years now."
In some countries and cities, a property listing might be on the market for a week or even less. In Costa Rica, I have seen properties sit on the market for seven years or even more. Why is that?
There are many reasons for a property to sit on the market for years, but the simple answer is "because Costa Rica is different." If you list your property and it's actively being marketed and it still doesn't sell, you can either sit on it for another 210 years and your great-grandkids will get stuck with it, or you can get serious, read the eight reasons below and do something about it.
1. Have you asked the realtors in your area for the reasons your property hasn't sold and then followed their advice? Probably not! Listen to the suggestions the local realtors can give you, and I mean this. They should all be able to give you good ideas if they still want to talk to you.
2. Is your property priced to sell? Probably not! I sometimes get sellers, after trying to sell their property for a long time, who ask me to raise the asking price. Hey, if it didn't sell for a low price, let's try for a high price, right? It makes sense, doesn't it? Of course not. You should do the exact opposite and lower the price and if it doesn't sell, lower it again. Repeat this process until it sells. If you're waiting for the next boom, then take it off the market and don't try to keep it listed at a ridiculously high price it will never sell at. You're wasting everyone's time and effort.
3. Ask the realtors to take exceptional photos. Realtors are not photographers and so poor listing photos are not unusual. Good photos help sell a property. Few realtors in Costa Rica will pay for a professional photographer to come in and make your house look like that is the property everyone has been looking to buy. Hire that professional photographer yourself and you'll be able to recover the money when your property is sold. And you can hand them out to all the listing agents, and post them on your Tico Times FSBO advertisement, on social network sites such as Facebook, Linkedin, Instagram, Twitter as well as in Costa Rica forums such as CostaRicaLiving and CostaRicaCentralValley.
4. Your property shows terribly, there is no curb appeal at all, the front gate is falling off its hinges, the lawn looks like it's not been groomed for 6 months and you need a haircut yourself too. Clean up, find some paint, get rid of the dog poop, and clean the cigar smell out of the house. Get the wall-to-wall carpet professionally cleaned and paint the front door. Get a new hinge for that front gate and cut your hair as well as the lawn. Make the property look picture-perfect at all times!
5. Maybe you scare the buyers off because you follow them and your realtor during the whole showing? Are you trying to take over the showing from the realtor? You talk too much? You smell bad? Please disappear when your realtor shows the property. Figure out how to let him/her in or have the maid do it, but please… disappear. Go walk the dog, get that haircut, I don't care WHAT you do, but make yourself scarce and let the realtor do the job.
6. Your property listing has been sitting on the market for a long time, and buyers already recognize the photos that have been there for a long time. And most of them look horrible anyway. Get new photos, as I suggested, and ask the realtors to totally re-do the listing as if they were listing it for the first time. Ask a friend who writes well to help write the description of the property and ask the real estate agents to use that description. Tell your writer friend all the reasons you bought the house and why it's such a great house that anyone would want to buy it. Turn your property into a hot listing. If you can't find any incredible amenities and pros about your property, you're in trouble and you should create new reasons so the first buyer who walks in there says, "Wow, I really love this place, this is paradise!"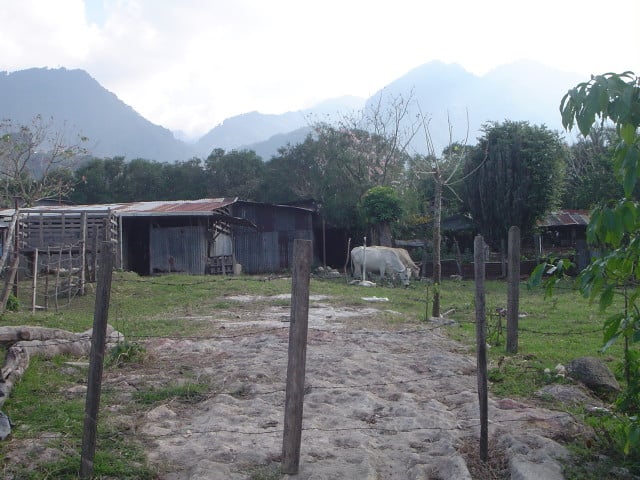 7. You never make it possible to show the property, you always have more important things to do. You tell the realtor "please don't come before 11:00 a.m. because I can't make the beds before the showing." Or you have to go to the hairdresser. This weekend you'll be out of town and next weekend you have that barbecue at Uncle Ben's house. And when you're out of town, you always lock the master bedroom, where your valuables are, so the buyers can't get in and cannot see the most important bedroom and bathroom of the house. Or you tell the realtor, "The best day to show is on Thursdays from 2:00 to 3:00 if it doesn't rain." Make your property available to show, at all times.
8. You have listed your property exclusively with different realtors in your area at different times and they won't do more than put it on their website and wait for the phone to ring. Have you signed up with the best realtors in the market to promote your listing? Have they made a real effort marketing your property? Have you asked them what else needs to be done to sell your property? Or maybe you should list it as an open listing and they can all work to sell your property in record time?
The eight reasons I just gave you are not necessarily in a specific order, and it's possible your property in Costa Rica hasn't sold for only one or two of these reasons. Help yourself and help your listing agents have a serious look at your property listing and the list of reasons above. Then act on it!-
Ivo Henfling is a Dutch national, a resident of Costa Rica since 1980 and a Costa Rican real estate broker for over 20 years. He is the founder of GoDutch Realty, which covers several locations in the Central Valley, including Escazú, Santa Ana, Atenas, Cariari, and Grecia. You can contact Ivo at (506) 2289-5125 / 8834-4515 or at ivo@godutchrealty.com